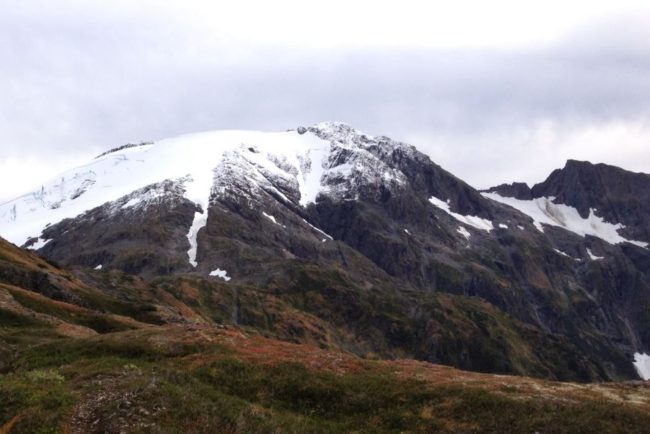 Update Feb. 2, 2015 4:31 pm
Alaska State Troopers report that the four hikers were helped off the mountain by Juneau Mountain Rescue at about 12:35 pm Monday and taken to Bartlett Regional Hospital for medical evaluation. They were identified as 27-year-old Matthew Callahan, 30-year-old Amy Helm, 32-year-old Craig Helm, and 23-year-old Schuyler Metcalf. All four hikers are Juneau residents.
Sgt. Matt Hightower says he could not divulge detailed medical information, but the hikers appeared to sustain cold weather related injuries.
After quick debrief with the hikers, Hightower says he was told that they used some rocks at their camp as a partial shelter from the wind.
Original story Feb. 2, 2015 12:55 pm
Rescuers are trying to help four hikers stranded Sunday afternoon on a mountainside near Thane.
Alaska State Trooper Sgt. Matt Hightower says two teams from Juneau Mountain Rescue were dispatched for a potential rescue. He says the first team has already made contact with the hikers and they're trying to determine how to safely get off the ridge near Little Sheep Creek.
Hightower says the hikers are likely cold and may be suffering from possible frostbite, but no other serious injuries have been reported.
"My understanding is high winds came up and they didn't feel safe to move off the ridge," Hightower says.
Hightower declined to immediately identify the hikers as not all family had been notified and the rescue is in progress.
It's unclear what kind of gear the hikers may have had before they got stuck on Sunday.
Officials at the Coast Guard Command Center said early Monday morning that they tried to use an H-60 helicopter to airlift the hikers near the 3,615-foot summit of West Peak on Sunday night. But high winds prevented the pickup.