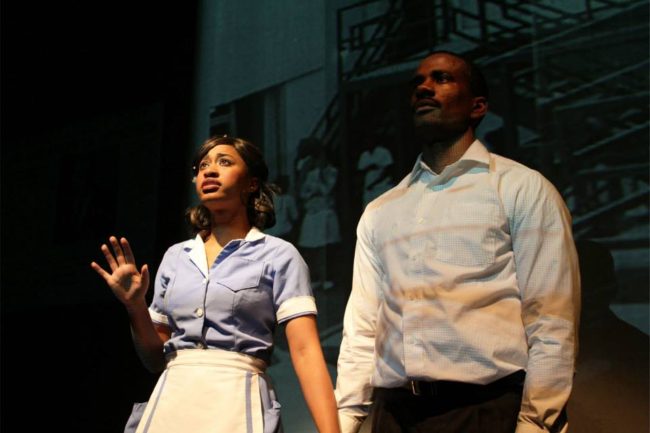 Perseverance Theatre offers a glimpse into the personal side of Martin Luther King Jr. in "The Mountaintop."
The theater's marketing manager Tom Robenolt says the play depicts the imagined last night of Martin Luther King Jr. before his assassination in 1968.
"Martin Luther King comes in after delivering his speech, The Mountaintop, and when that happens he calls for room service and a mysterious hotel maid shows up. Her name is Camae. From that point on, there's a lot of discussion about his mortality. She questions his legacy and makes him confront certain things that he may not himself have confronted," Robenolt says.
New York City actor Liz Morgan is the character Camae in the two-person play written by Katori Hall and directed by Lydia Fort. Morgan says the play portrays King's human side.
"For the general public, Martin Luther King Jr. is an icon and we have this view of him that's so untouchable and Katori Hall has found this really beautiful way to make him approachable and just show him as a man with humanity, that he has these idiosyncrasies that aren't unlike us mere mortals," Morgan says.
Michael Flood, also from New York, stars at King. He says "The Mountaintop" is inspiring and touches on issues that are relevant today.
"This past 2014, we had a lot of events that occurred that really shook this nation and I feel like when you watch this play, a lot of the themes echo that – what has happened today. People today are still fighting for social justice. People are still fighting for higher wages and jobs," Flood says.
There isn't a performance of "The Mountaintop" on Martin Luther King Jr. Day, but it will be showing at Perseverance Theatre in Douglas Thursday through Sunday until February 1.