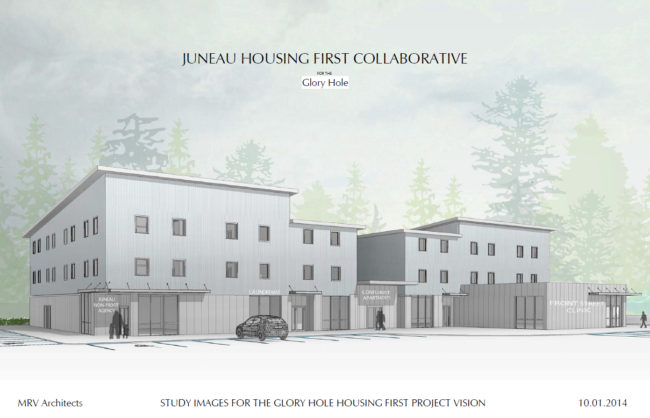 The Juneau Assembly has officially committed $1.5 million to a Housing First project aimed at helping the chronically homeless.
The group behind the project hopes the Assembly's pledge of support will increase its chances of getting a grant from the Alaska Housing Finance Corp. to pay for the bulk of construction costs.
The Assembly adopted a resolution with the commitment Monday without objection. The project also will get a small financial contribution from the theater company producing "A Lifetime to Master," a play about understanding homelessness in Juneau.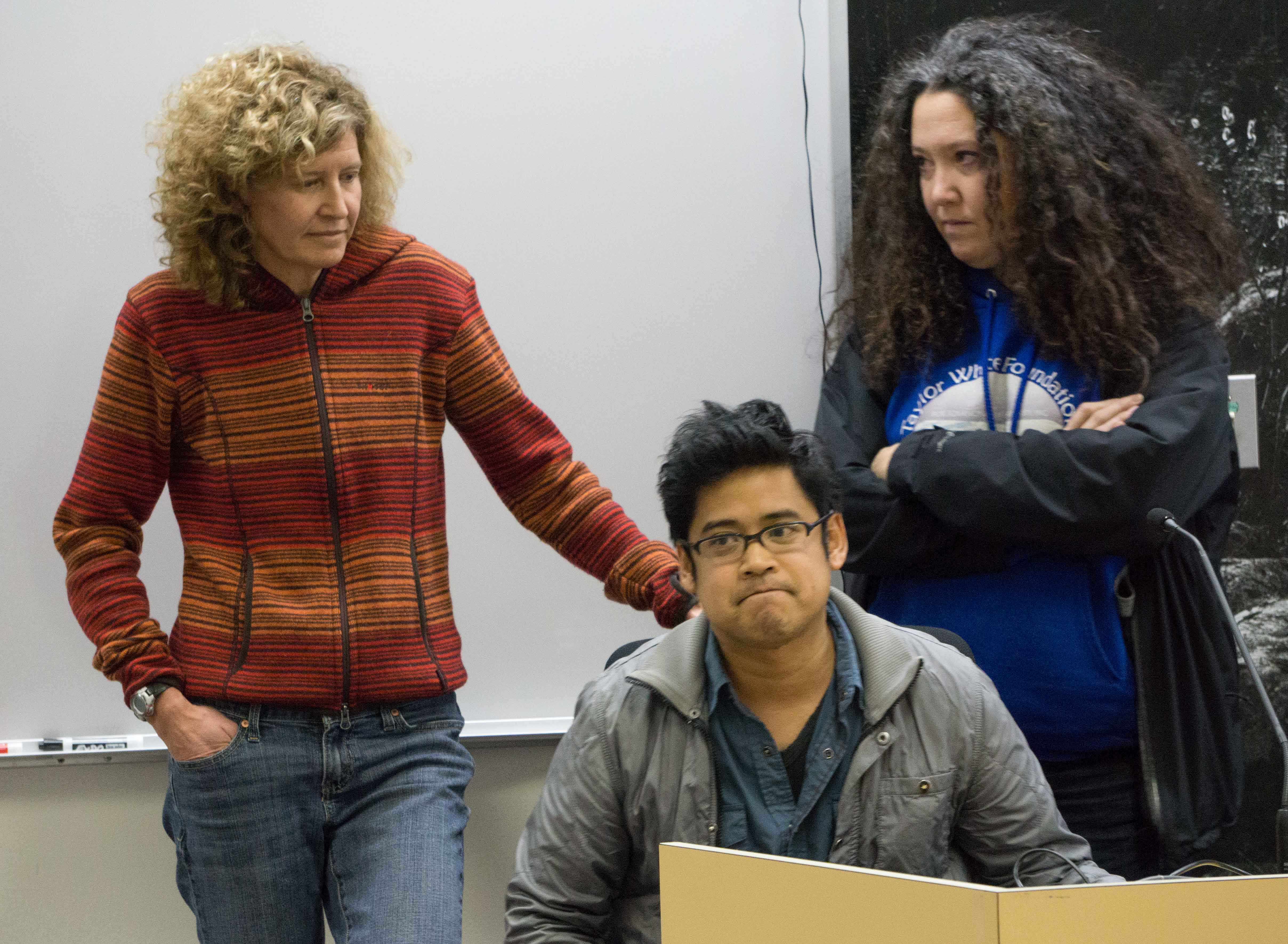 Generator Theater Company's Flordelino Lagundino told the Assembly half the proceeds from Sunday's show at McPhetres Hall will be donated to the Housing First project.
"And I really feel like it's an important story, these stories are really important for all of us to hear," Lagundino said.
Initially, the proposed facility would have 32 efficiency apartments, a commercial kitchen and clinic space. Another 22 apartments could be added at a later date, along with office space for social service nonprofits. Phase one is estimated to cost about $6.8 million. The whole thing would be about $9.1 million.
The Juneau Housing First Collaborative has been working on the project for the better part of two years. It's based on a model that's been used successfully in other communities, including Anchorage and Fairbanks. It says that if you give a homeless person a permanent, stable place to live it increases their chances of getting out of homelessness and improving their lives.
The Glory Hole Soup Kitchen and Emergency Homeless Shelter is the lead agency for the project. Tlingit-Haida Regional Housing Authority has donated land near its headquarters in Lemon Creek where the project can be built.
Potential sources of the city's $1.5 million contribution include tobacco tax revenue, the city's budget reserve and unspent cash that rolls over between fiscal years.
Jeremy Hsieh contributed to this report.