The state Board of Game is at the halfway mark of a regional meeting where changes to hunting, guiding, and trapping regulations in Southeast Alaska are being considered.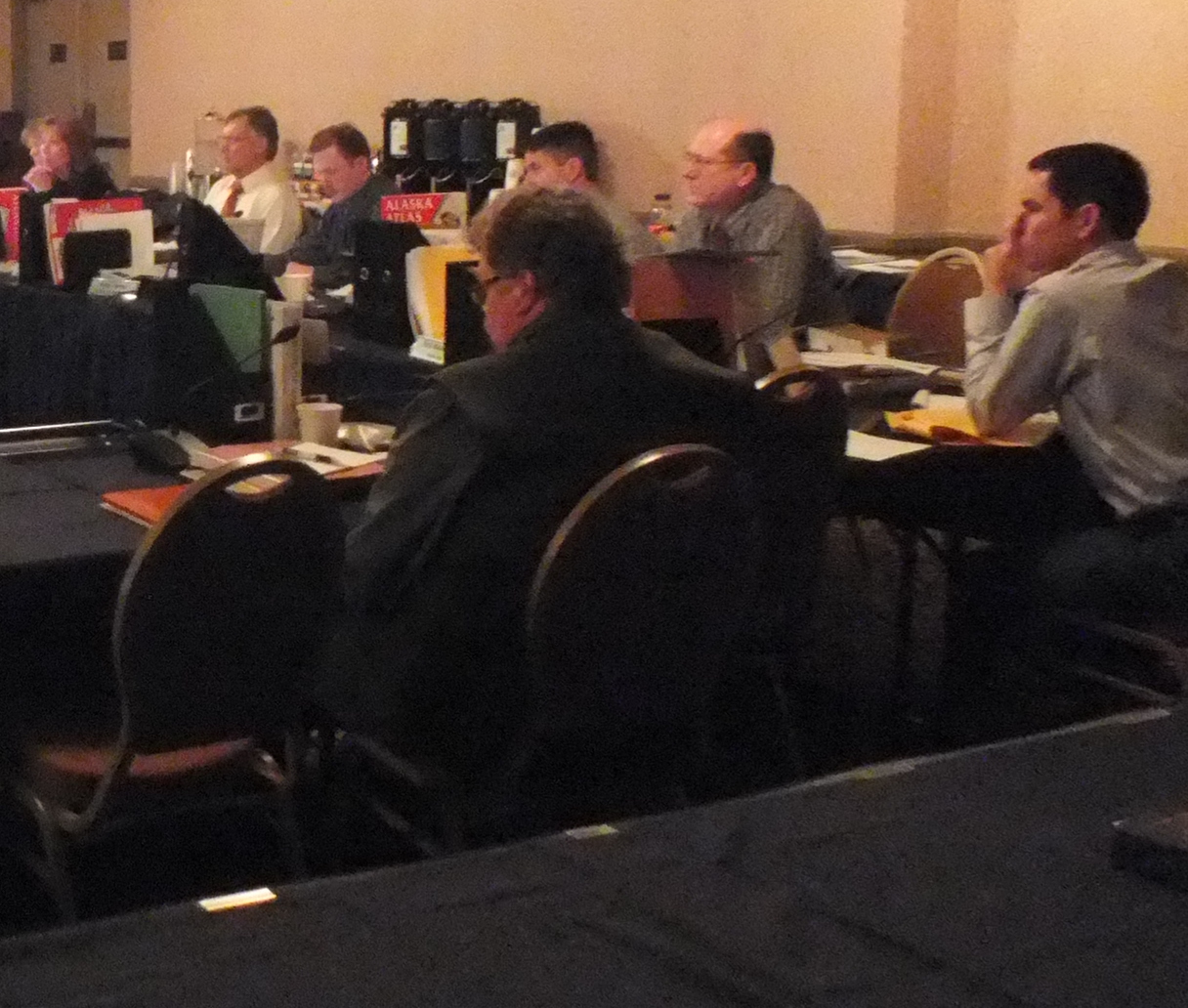 Board members on Monday tabled two goat hunting measures for more consideration. One would expand an archery goat hunt to Juneau's Blackerby Ridge; another would establish a youth hunt in the Tukgahogo Mountain area near Haines.
The board approved a measure consolidating goat hunting areas and seasons north of Haines. But it rejected a proposed increase to the bag limit for deer on Lincoln, Shelter, and Sullivan Islands in Lynn Canal. Members also voted against a proposed delay in the use of black bear bait stations until after the brown bear spring season is over. That measure was offered by a Haines guide.
One of the more noteworthy proposals approved over the weekend included a reduction in the Prince of Wales Island wolf harvest to 20 percent of the population from 30 percent previously. Environmental groups have petitioned the U.S. Fish and Wildlife service to review possible listing of Alexander Archipelago wolf under the Endangered Species Act.
Three proposals that would have allowed a fall brown bear hunt in the Petersburg and Wrangell area were either set aside or voted down over the weekend. Board members were worried about the already low population of brown bears in the area and the possibility of taking more sows in a fall hunt.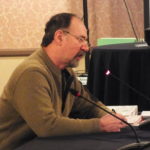 Other issues under consideration included whether a broken antler on moose taken in the popular and growing Stikine area hunt should be counted as an illegal harvest. Hunters previously got around antler restrictions by purposely breaking off antlers. The Wrangell Fish and Game Advisory Committee wanted an exception for healed or grown-over breaks, but board members noted an extremely small number of hunters who've been warned or had their moose confiscated because of such natural breaks.
The board passed a proposal allowing trappers to use firearms to shoot beaver after amending it to implement the regulation throughout Southeast.
The Board of Game is also set to consider time limits for checking traps, an extension of the wolverine trapping season, removing the restriction for felt sole waders for Southeast hunters, and clarifying the language for the salvage of wounded game.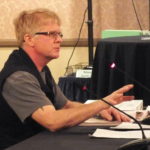 Members also will mull over possible elimination of a regulation that requires any escaping wounded bear to count against a hunter's bag limit. Sitka guide Dale Adams said the regulation forces arrogant or inexperienced hunters to think twice about making a poor or inaccurate long shot.
"They're not so sure that if you wound that, you're going home," Adams said. "Since that implementation, we hear all the time instead of, 'I can hit it from here', 'I think we can go a little closer.' I haven't had to argue with anybody. That used to be one of main jobs as a guide is trying to control these guys. 'Look, it's too far. He's one jump from the jungle. It's raining. It's low light.'"
Proponents of the change say the current regulation is simply a way to legislate hunting ethics. Michael L. Ashton, representing the Alaskan Bowhunters Association, suggested adding the word "mortally" before the word "wounded" in the regulation.
"I should not be done hunting if go and graze an animal because I misjudge the distance a little bit," Ashton said. "Don't use my morality against me in your legislation. And don't implement legislation that puts me in conflict with myself."
The Board of Game regional meeting continues through Tuesday in Juneau.