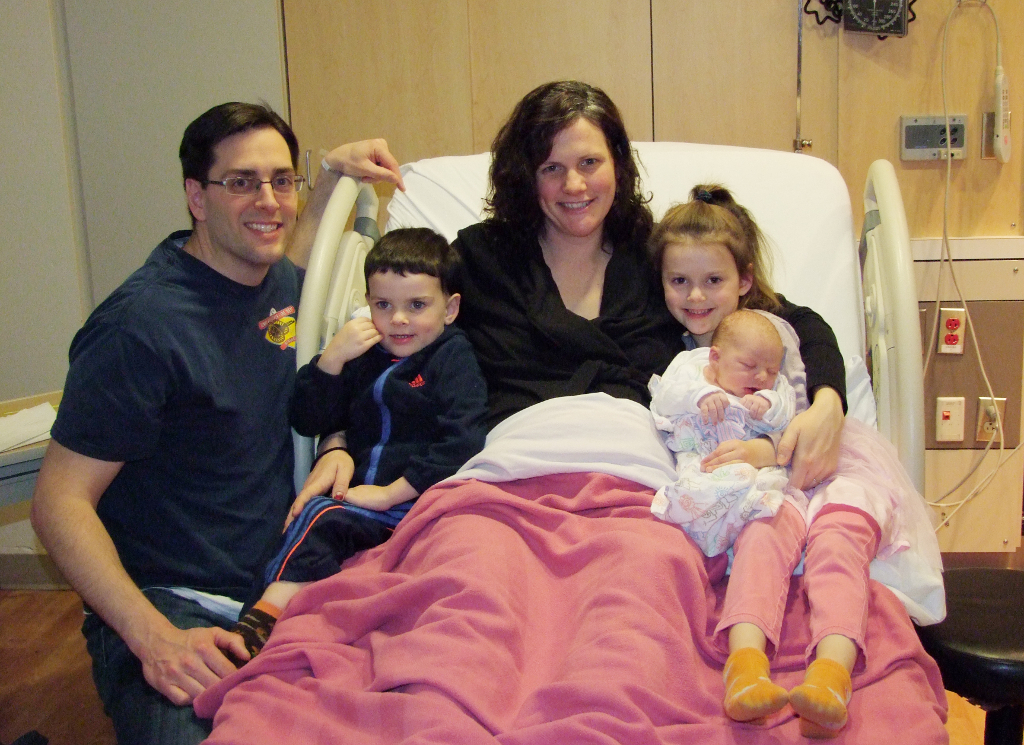 Update | Sunday Jan. 4, 2015
The boy's name is Elliot Michael Fanning, according to Bartlett Regional Hospital.
Original post:
It's a boy!
The first baby born at Juneau's Bartlett Regional Hospital in 2015 arrived just after noon today. The little baby boy is the third child for Luke and Christine Fanning, joining older brother Logan and older sister Adele.
The little guy still didn't have a name as of late this afternoon. He weighed in at 8 pounds, 12 ounces, and was 21 inches tall.