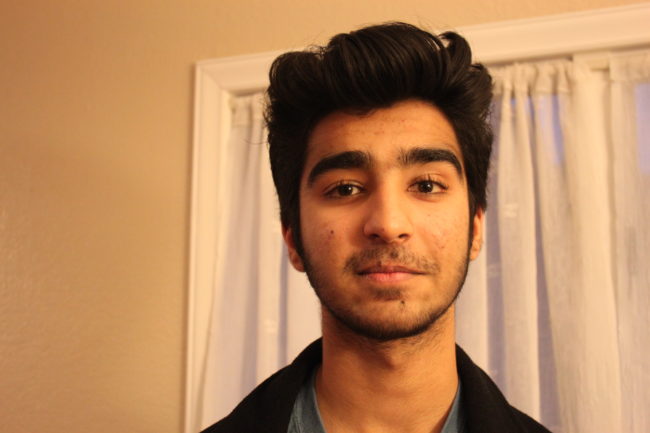 More than a hundred students from Pakistan are studying in the U.S. through a federal study abroad program. Hassam Bazil, 16, is one of them. He lives in Juneau.
When Taliban gunmen killed at least 145 people in a school shooting in his home country, Hassam felt faraway and helpless. But through the help and support of his friends and host family, Hassam found a way to feel better.
Hassam Bazil woke up last Tuesday morning to a text from his best friend from Pakistan who told him the news.
"His name is Faran. He's exchange student in Chicago right now, but he's from Peshawar, same state where this thing happened. I called him and he was crying on phone. Then he told me that he actually knew a lot of people and they died in that attack," Hassam says.
He was in his host home in the Mendenhall Valley, but he instantly felt connected more than 6,000 miles away.
"Then I talked to my mom and she was crying so hard. It was like the first time she was crying on the phone after, like, four or five months I came to America. She was crying. She was like, 'A lot of parents just lost their kids.' It was pretty hard for all of us,'" Hassam says.
Back at his hometown in Talagang, Hassam didn't live in fear of the Taliban.
"We are the victims of terrorism. A lot of attacks happen in Pakistan, like suicide bombings and stuff, but they never killed innocent kids who just went to school and never came back," Hassam says.
At home, Hassam attends a private military school, just like the one where the shooting occurred. The Taliban's attack of the school was an assault on Pakistan's military, but Hassam says many students come from civilian families.
Hassam felt helpless being so far away from his family and country. So he and other Pakistani exchange students in the U.S. decided the best thing they could do is make people aware of what happened.
"I just took some ribbons and stuff and I went to my school. Then I shared those black ribbons and everyone wore them and it was like, this showed that we all know what's going on in Pakistan," Hassam says.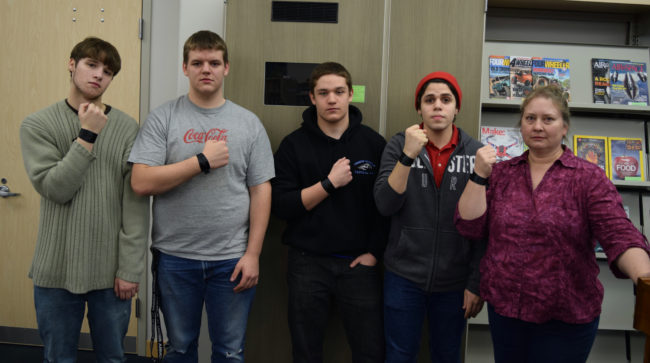 People around the world wore black bands of ribbon around their wrists and arms to show support for those affected by the school shooting in Pakistan.
"That's the thing which made me feel good, that I could do something and I did," he says.
Hassam's host father Dave Ringle says having Hassam around has made the faraway tragedy more personal.
"When I talk to Hassam and realized he was connected to people who were directly affected by the massacre, that just puts a different spin on it," he says.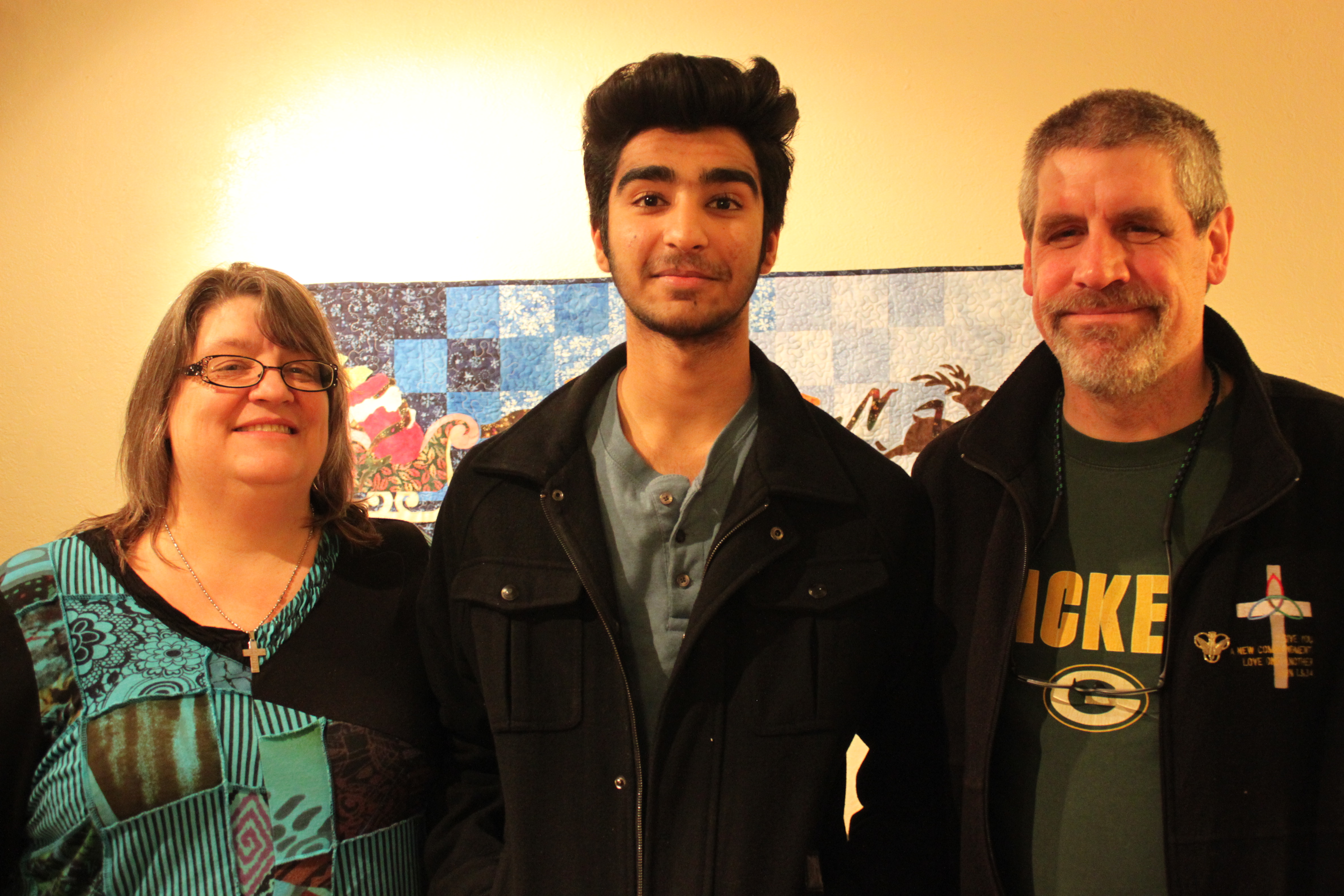 Since being in Juneau, Hassam has given several presentations on Pakistan. He wants his peers and host family to know what he eats at home – often it's spicy curry with rice and flatbread. He's worn a traditional shalwar kameez, which is a long shirt and loose pants, to school a few times.
Host mother Valerie Ringle says Hassam has taught her there's so much more to Pakistan than the conflict.
"We think of Pakistan as this war-torn country that has all this violence because that's what we hear in the news. We don't hear about the good things. Having met Hassam, I've learned about some really amazing inventors and intellectual feats that have been accomplished by Pakistani natives," Ringle says.
Hassam says he's lucky to be in the U.S. to represent Pakistan.
"I feel really good that I'm here so I can give a better image of Pakistan, my people. I can tell my peers in America that – what do we want? We want peace," he says.
Hassam says a lot of people he's met in Juneau don't even know where Pakistan is. Now, more people do.