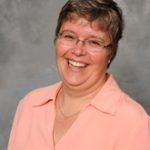 City Manager Kim Kiefer has been a monthly guest on A Juneau Afternoon throughout her nearly three-year tenure as the top administrative official in the municipal government.
As part of a shift in A Juneau Afternoon to more of a purely arts and culture based program, Kiefer's regular interviews are moving to All Things Considered on the third Monday of every month.
She sat down with me this morning to talk about what's happening at the City and Borough of Juneau, including the recently announced departmental reorganization, the city's prospects for getting state and federal money for capital projects, and the work of the Juneau Assembly's Tax Exemption Review Committee.
These interview highlights have been edited for clarity.
On the recently announced reorganization of city departments
We have been looking at a variety of different operational changes since last year, when we faced a $6 million budget deficit, and we have a $9.2 million budget deficit for the coming year. So we're looking for different ways to be able to streamline what we do and be more efficient.
On how the reorganization will save the city money
Just looking at straight on full-time equivalent employees, we'll have two less employees. So we'll have the savings from that. And then as both new directors (Engineering Director Rorie Watt will be the new Public Works Director and current Public Works Director Kirk Duncan takes over as Parks and Recreation Director) look at their departments, they'll be able to see other savings they may be able to have based on the merger … Are there some efficiencies that they can do? Looking at where the staffing is and look for other opportunities.
On the city's strategy for getting state and federal money for capital projects
We will be talking (Wednesday) with our city lobbyist, Kevin Jardell, with the Assembly to talk about what should be the strategy this year. We know that the state budget will be extremely tight and we want to be respectful of that. We also want to provide a variety of different options in case maybe there's a little bit of money, and this project could be the perfect match for that little amount of money.
On the work of the Assembly's tax exemption review committee
They were charged to try and finish the work by the beginning of January. It's taken a little more time to go through it and look in detail at the different exemptions and determine which ones they really wanted to move forward with. This isn't the first time the Assembly has said, "OK, let's look at our exemptions and decide what we want to do…" They're very conscious that this isn't just going out and looking to see how much more money we can bring in. They're really trying to look at the big picture and what those impacts are for the community as a whole.