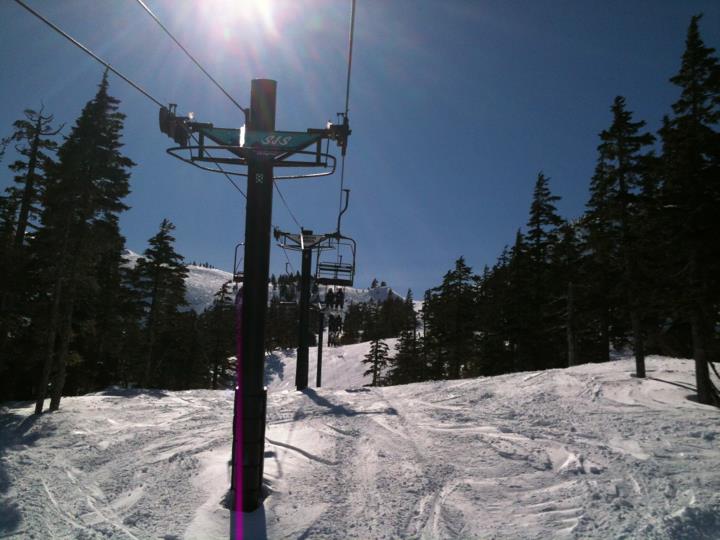 Eaglecrest Ski Area General Manager Matt Lillard says workers have generated enough man-made snow to open the Porcupine Chairlift and the Muskeg trail on Saturday.
"People can come up and get some runs in, get a burger, move into their lockers and pick up their passes," Lillard says.
He says there's only 18 inches of natural snow at the very top of the mountain. That's not enough to open the other lifts yet.
Lillard says the area accessible by the Porcupine lift is the only portion of the mountain that can operate with 100 percent man-made snow.
"So, a year like this where it's kind of a late start to winter and we don't have enough natural snow, at the very least we can get the Porcupine area open on man-made (snow). It's not abnormal, but there's certainly been years where they've opened later and much later. We hope that this is not one of them and that winter starts really arriving, and staying cold and starting to snow more," Lillard says.
The retail, rental and repair shops will be open this weekend, and the snowsports school will hold beginning ski and snowboard lessons.
Lillard also says they had hoped to move into the new Porcupine Lodge before the holiday season, but its opening may be delayed until sometime in January.