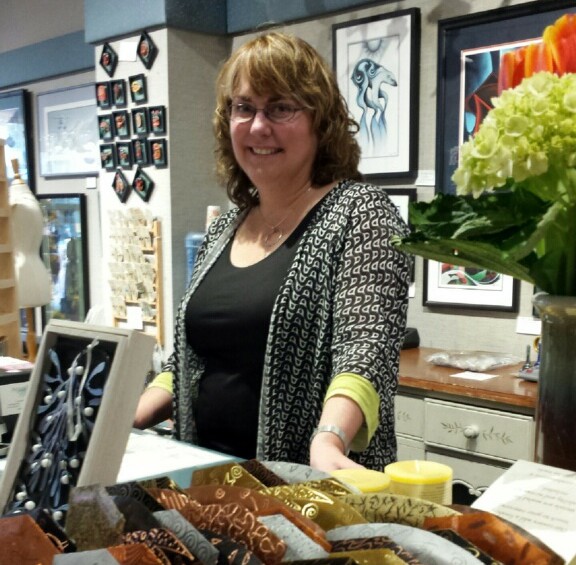 While the big box stores fill their aisles with Thanksgiving and Black Friday deal hunters, small businesses in Juneau are eager for Small Business Saturday.
Like most businesses, small stores in downtown Juneau look forward to Black Friday and the holiday season. It brings in customers and racks up profits. But for new businesses, there's also Small Business Saturday.
Aaron Suring is one of the owners of Alaska Robotics and its 2-and-a-half-year-old retail comic store and art gallery. Suring says that Small Business Saturday is like a follow up to Black Friday.
"We don't have the big, huge discounts just 'cause that's just not the way our business works and we can't afford to do that," says Suring. "But we still want to have some kind of customer appreciation and welcome them into our stores."
Colleen Goldrich is the owner of Annie Kaill's, a fine art and craft gallery. She bought the store in 2013 and says they might offer snacks this year, but not discounts.
"I don't know that for us Black Friday is a huge, huge day. I think that it's a huge day for box stores. They're, you know, either open on Thanksgiving or have screaming deals and all that kind of thing, which we're not able to do," she says.
But Annie Kaill's has been open since 1975, and it's not going anywhere.
"The locals really are our bread and butter. We're able to stay open because of the locals," Goldrich says.
Alaska Robotics also relies on year-long residents.
"It's a huge drop when we get to October and November," Suring says. "And December is back actually above. We target more towards locals, so it's actually above what we do in the summer."
Hearthside Books is a small-business exception. Brenda Weaver bought the 39-year-old business this summer and says they will offer discounts.
"Most of the money goes right into the economy locally and so we use that as one of our reasonings for offering discounts," she says. "We also get some special purchasing from our vendors with special discounts that allow us to discount some merchandise."
Rico Lanaat' Worl is the founder and one of the artists behind Trickster Co. The store opened this summer and sells creative indigenous designs on skateboards, T-shirts, and other products.
"It's sort of the kicking off into the holiday sales season and this being my first year with a shop in town, I'd really like to make myself available to anyone looking for gifts," he says.
American Express started Small Business Saturday in 2010.