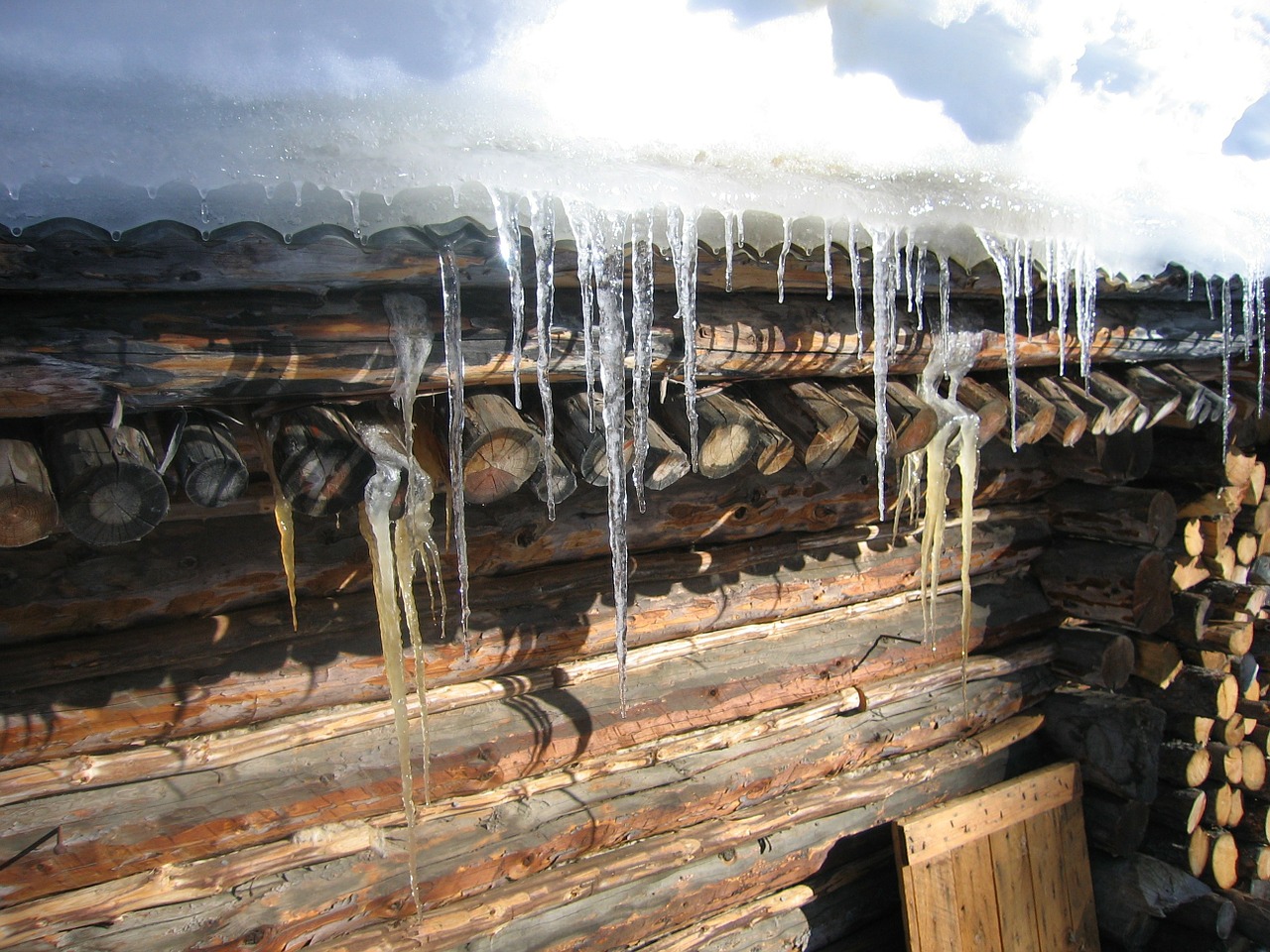 As the state is cloaked in darkness and cold, cabin fever starts to set in. But some Alaskans think they can fight winter's scourge by reinventing the spaces we inhabit. The Alaska Design Forum is hosting a challenge to get community members and designers to reconsider the cabin of the future.
Rachelle Dowdy is the project manager for the Cabin Fever Design Challenge, and she lives in a cabin that's a bit more of the past than the future. Part of it's made from a manufactured housing unit from the pipeline days.
"The other part of my cabin is made of broken down snow machine pallets that I reclaimed the two by sixes for," she explains.  "And it has hidden framed in doors and windows for future add-ons. It's that very Alaska style architecture…"
Dowdy lives in Ester near Fairbanks. She doesn't have plumbing, electricity, or internet access. When she thinks of a cabin of the future, it would have those practical amenities.
Alaska Design Forum director Holly McQuinn says the idea of the cabin design challenge is to get artists, architects, cabin dwellers and everyone else to think about a cabin that fits into the state's unique environment. It could even help solve some of the state's challenges, like the sadness brought on by winter.
"I was thinking, 'what are those things that are challenging to me?' Ok, well, it's cold and it's dark. Well, how do we play with those things? How do we turn that around and how do we think 'Wow! I'm going to use this darkness and maybe do a light show in my living room.' Or use some kind of manipulation of light so my perspective shifts so I'm suddenly saying 'Oh I can't wait for that darkness to happen!'"
McQuinn dreams about cabins with robots doing housework as well.
Up to 40 design teams from around the state can sign up for the contest. No design experience is necessary. McQuinn says it's a professional development exercise as well. Participants will display models and drawings of their entries at an art gallery and receive professional photos for their portfolios.
"Possibly some of these could actually be built or developed. Future projects. You know, who knows. The sky's the limit," she says.
Anchorage Architect Roy Roundtree says that's why he's participating in the contest — to let his mind explore in ways normal work doesn't allow.
"You never got a chance to really spread your wings as a designer, to really think outside of the box because there's always a client there to hold you back and say, 'Hey wait, where's that deadline? Where are those drawings? I wanted five bathrooms not four!'"
As he starts preparing for the contest, Roundtree says he's thinking about what a cabin really is. Why do people live in them? Do they want to be part of the wilderness? To harvest from the wild? Is a cabin social or solitary?
"How does your mind change when you journey to a cabin?"
So what will Roundtree's cabin of the future be? He says he's not sure, but he has until the contest closes on January 29 to decide. Participants need to sign up by December 8.