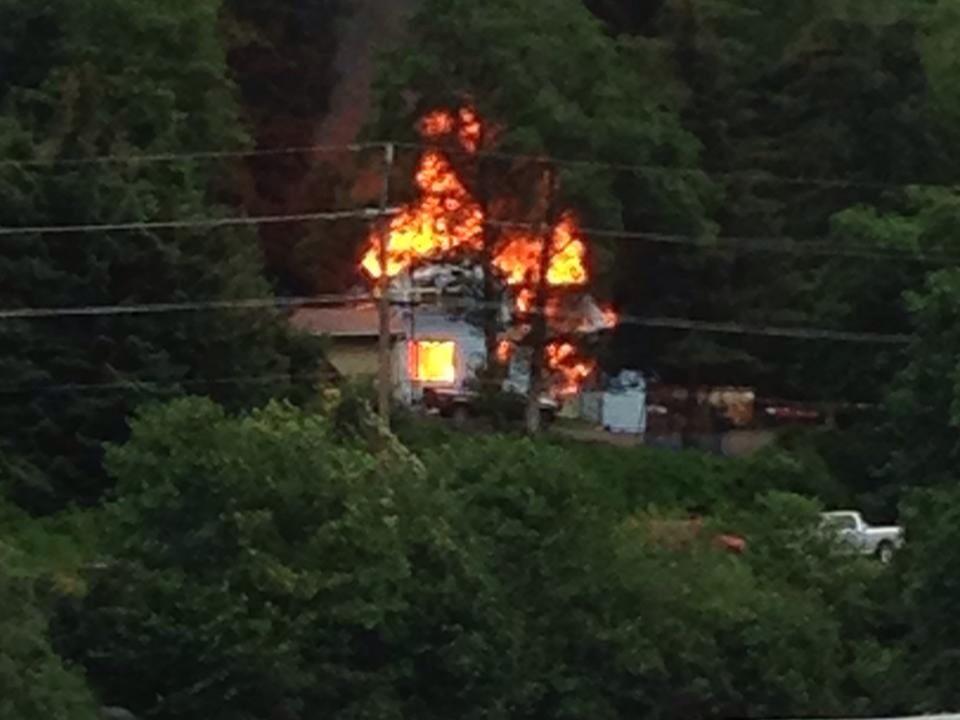 A Juneau man has been indicted on arson charges for allegedly causing the fire in a Bartlett Regional Hospital restroom earlier this month. It's one of several active investigations underway in the Juneau area.
Robert E. Johnson, 26, is charged with felony first and second degree arson for placing another person in danger of physical injury and damaging the building during the Nov. 2 incident.
Johnson's next court appearance is Dec. 8 with a jury trial set for February.
Fire Marshal Dan Jager said actual damage from the fire was minimal.
"Fire was actually started by the individual that was in the bathroom. They tried to light a trashcan in there. That didn't really work, so they had a magazine or some sort of paper products with them and a lighter, and supposedly lit that. It ended up melting the fire alarm device that was in there and created enough heat that the sprinkler head activated."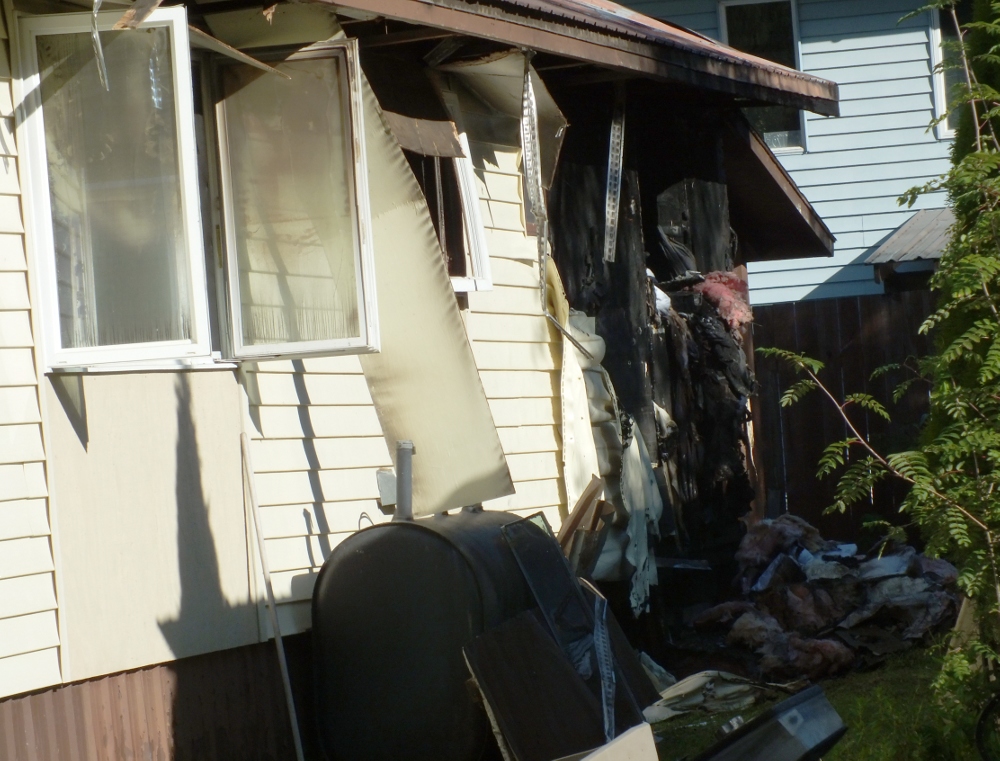 Damage to the restroom fire alarm and sprinkler head, and replacement of the flooring and fire-rated door will total about $7,500. But Jager expects the final repair bill will approach $150,000 primarily because of the flooding caused by the activation of the sprinkler in a small room with a locked door.
Bartlett Hospital spokesman Jim Strader said it may be several weeks before actual repair costs will be tallied up. But it will include moisture testing and a contractor to painstakingly remove and replace any water-damaged sheetrock before mold sets in.
While the cause of that fire is apparently known and the person who allegedly started it has already been identified, Jager said there are other suspected arson cases that are still pending.
The Lemon Creek trailer fire that killed Doris Emanoff in August is still an open case and is also under investigation by the Juneau Police Department.
"We have it narrowed down to the room and area within the room where the fire started," Jager said. "But as far as exactly what caused it, we're still working on that."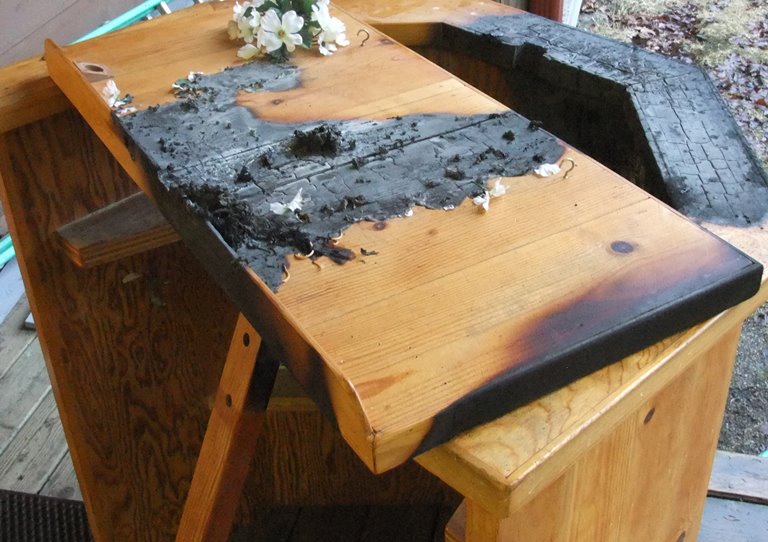 Jager said they still have no suspects and no witnesses to an intentionally set vehicle fire in a vacant lot next to the Mendenhall Valley Tesoro gas station last August.
"So, if anyone has any information on that one, that would be very helpful if they could come forward and share what they have and we can follow up on it."
A suspect has been identified in the Chapel by the Lake sanctuary fire in April, but no charges have been filed yet.
The Twin Lakes house fire in July was ruled as having an undetermined cause.
"We had some possible explanations for it, but nothing was able to be confirmed," Jager said. "So, it was left undetermined."
U.S. Forest Service law enforcement and special agents are following up on several leads into tree fires in the area over the last several years.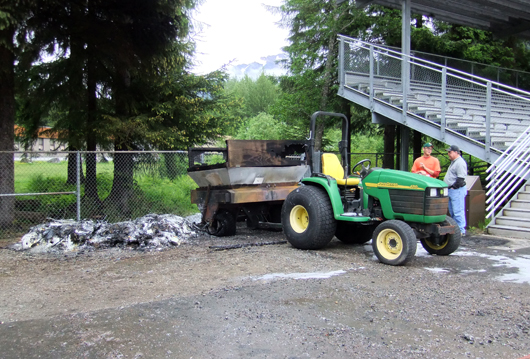 Meanwhile, Ryan Martin will be sentenced Dec. 18 as the remaining defendant convicted for participating in the Adair-Kennedy Park turf field arson over two years ago.