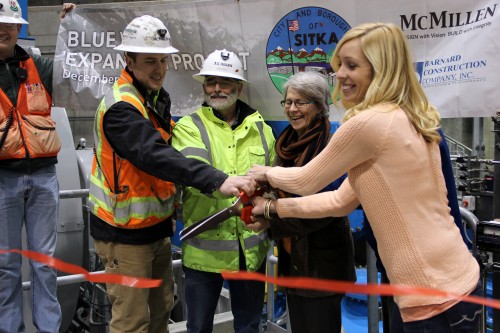 Although there are a lot of loose ends to tie up, the Blue Lake Expansion Project came to a formal close in Sitka Wednesday with a ribbon cutting ceremony at the new powerhouse.
"Now that this plant is expanded and it's bigger and the dam is higher, we can make more electricity from the Blue Lake plant than Green Lake," said Dean Orbison, the city's Generation Engineer.
With this expanded capacity, about 165,000 MW-h per year between the two lakes, Orbison hopes citizens will wean themselves off of oil and switch to electric heat.