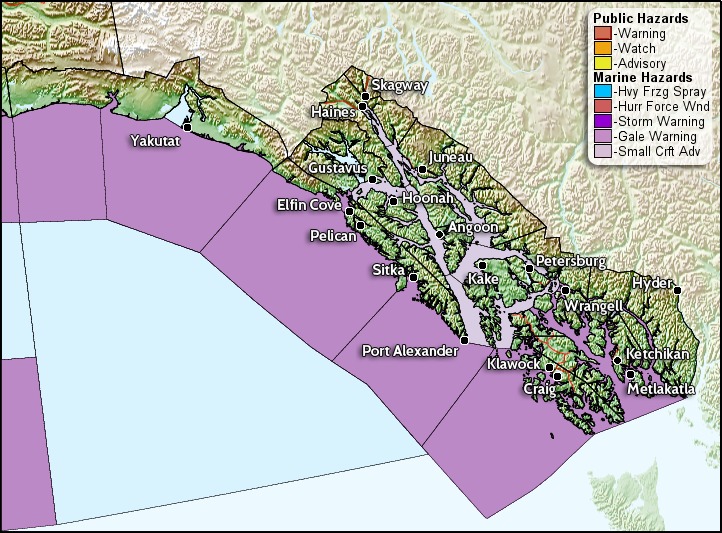 The National Weather Service has received a report of a waterspout sighting near Sitka at noon today and predicts more are likely.
Tim Steffen is a meteorologist with the National Weather Service office in Juneau.
"Well, a waterspout looks a lot like a tornado. The thing is, it's not as powerful. … It does have enough wind to capsize a boat and cause definitely a lot of danger out on the water. But it's not gonna, you know, come on land and destroy a house or anything, which is what a tornado does," Steffen says.
"We think that they're confined to the Gulf of Alaska."
A gale warning is in effect across the entire stretch of the outer coast of Southeast Alaska, meaning winds are forecast at 35 knots or higher. A small craft advisory is in effect for inside waterways across most of Southeast, meaning winds are forecast at 25 knots or higher.
The weather service asks that severe weather be reported to the Coast Guard or local law enforcement.
As of 2:20 p.m., Coast Guard Sector Juneau reports no active calls today.