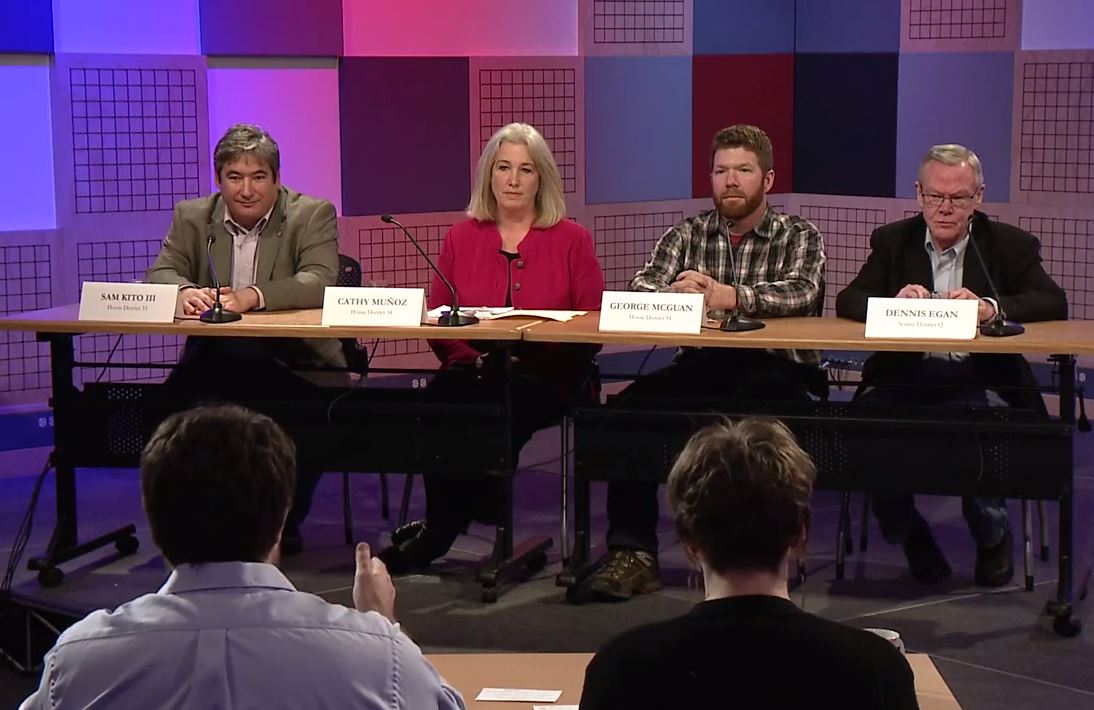 Juneau candidates for state House and Senate spoke on issues ranging from natural resource development to education during a Juneau Votes forum Monday.
Republican Peter Dukowitz is running against Democratic Rep. Sam Kito III for House District 33, which includes Downtown Juneau, Douglas, Gustavus, Haines, Klukwan and Skagway. Dukowitz was unable to attend.
Democrat George McGuan is running against Republican Rep. Cathy Muñoz for House District 34 covering the Mendenhall Valley and Auke Bay.
Democratic Sen. Dennis Egan is running against Republican Tom Williams for Senate District Q, which encompasses all of these areas. Williams was also  unable to attend.
Here's the video: