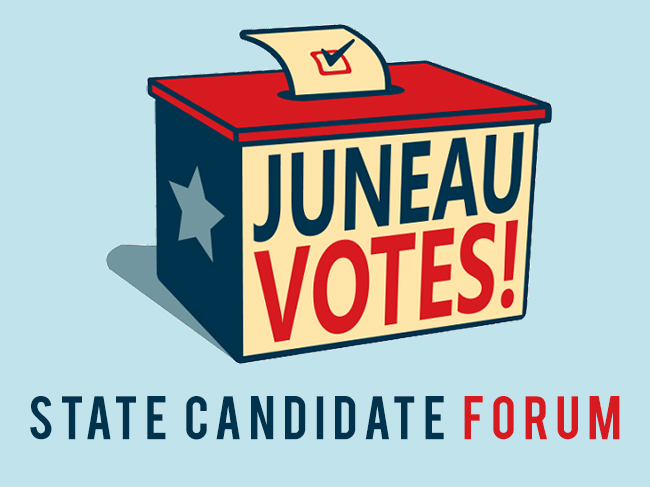 Meet some of the candidates running for State House and State Senate on Monday at a Juneau Votes State Candidate Forum.
Republican Peter Dukowitz is running against Democratic Rep. Sam Kito III for House District 33, which includes Downtown Juneau, Douglas, Gustavus, Haines, Klukwan and Skagway.
Democrat George McGuan is running against Republican Rep. Cathy Muñoz for House District 34 covering the Mendenhall Valley and Auke Bay.
Democratic Sen. Dennis Egan is running against Republican Tom Williams for Senate District Q.
Find out where the candidates stand on important issues at the Juneau Votes State Candidate Forum.
When: 12:00 to 1:00 p.m. on Monday, October 27
Where: @360 (in the KTOO building, 360 Egan Drive)
Panelists are Katie Moritz – Reporter, Juneau Empire & Casey Kelly – News Editor, KTOO.
This candidate forum is organized by Juneau Votes in collaboration with the Juneau Empire and KTOO.
KTOO will rebroadcast the forum on 104.3 FM on Tuesday, October 28 at 7 p.m.
The general election is on Nov. 4.