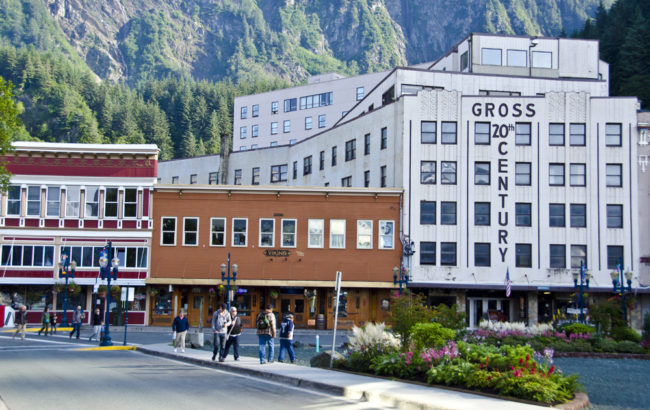 Consultants have come up with seven key initiatives to guide Juneau's economic development over the next decade.
They include enhancing the capital city, building the senior economy, workforce development, affordable housing, renewing the federal sector and downtown revitalization.
McDowell Group and Sheinberg Associates have been working on a new Juneau Economic Development Plan for the past year.
Sarah Bronstein with Sheinberg says the initiatives are based on research and public input. The project team hopes to get more community participation in two more town hall meetings.
"We're hoping to get feedback from people about what types of actions we might want to take and how we want to strategize over the next ten years to achieve those initiatives," Bronstein says.
Each community meeting will be half presentation, half workshop.
"If people have a particular passion for affordable housing or for workforce training or providing childcare, these are all things that people will have an opportunity to talk about," she says.
A town hall meeting on the plan takes place 7 o'clock tonight at the Elizabeth Peratrovich Hall. The next one is at 7 p.m. Oct. 29 at University of Alaska Southeast.
The economic development plan is scheduled for completion in December.