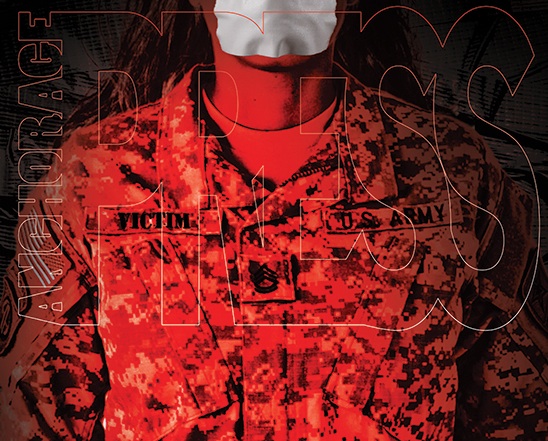 The Anchorage Press is reporting that leaked investigation reports detail "rampant sexual misconduct" in the Alaska Army National Guard since 2007. The Press obtained the reports unofficially.
The investigations tell of four sexual assaults and many incidences of sexual harassment against "fellow soldiers, new recruits, and civilian women, including high school JROTC cadets." Three Army National Guard recruiters are named as the main perpetrators of the crimes; they were known as the "Three-Headed Monster." They reportedly bragged about their connections to high ranking officers, intimidated subordinates and claimed to be "untouchable." The Press story includes details of when and how some of the sexual assaults happened.
"None of the former recruiters named in the reports have been arrested or charged with any crimes by military or civilian law enforcement agencies based on the findings," the Press reports.
The Alaska National Guard responded shortly after the story was posted on the Press' website. The Guard said that the reports were leaked in violation of Army policy and that the documents were not supposed to become public until after the Guard took administrative action.
David Holthouse, the reporter who received the leaked documents, says that he was unable to contact the accused men but that he is still trying to reach them. According to Holthouse, the report says the men–whose names are published in the story–were offered opportunities by the National Guard to issue public statements through their attorneys but the men declined. Holthouse says more stories based on the leaked reports will be published.
Alaska Public Media and Alaska Dispatch News have sued Governor Sean Parnell for records related to how his administration dealt with the problems in the Guard since he was first made aware of them in 2010. Parnell released a video statement Wednesday in which he defended himself against accusations that he failed to do anything about the reports of sexual assault, fraud and abuse of power in the Alaska National Guard.
"To have the critics say that I would know about something that's gone on in the National Guard and not done something for four years, that's just not true," Parnell said. He also talked about the efforts he's made against domestic violence and sexual assault since his time as a lawmaker.
An audit team from the National Guard Bureau arrived in Anchorage over the weekend and is looking into allegations of embezzlement and misuse of funds.
You can read the entire story on the Press' website. The Press has also published a timeline provided by Alaska National Guard head Chaplain Lt. Col. Rick Koch detailing his attempts to bring the guard's problems to Parnell's attention.