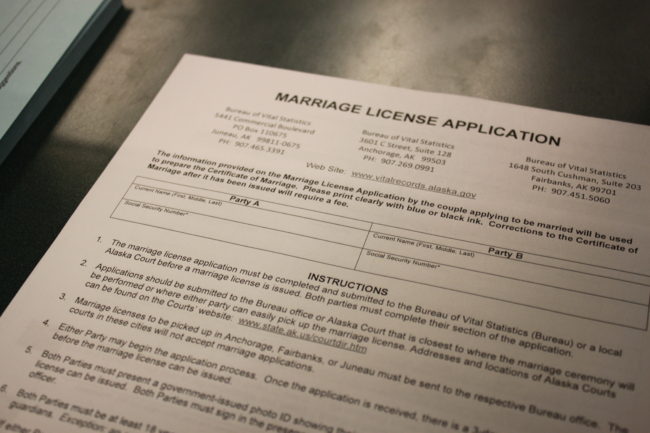 With same-sex couples applying for marriage licenses across the state, the office that processes those documents made sure new applications were ready to go this morning.
Couples applying for marriage licenses in Alaska have been presented with new gender neutral forms.
"Before it was bride and groom. Now it says 'Party A' and 'Party B,'" says Phillip Mitchell, head of the Bureau of Vital Statistics with the state Division of Public Health.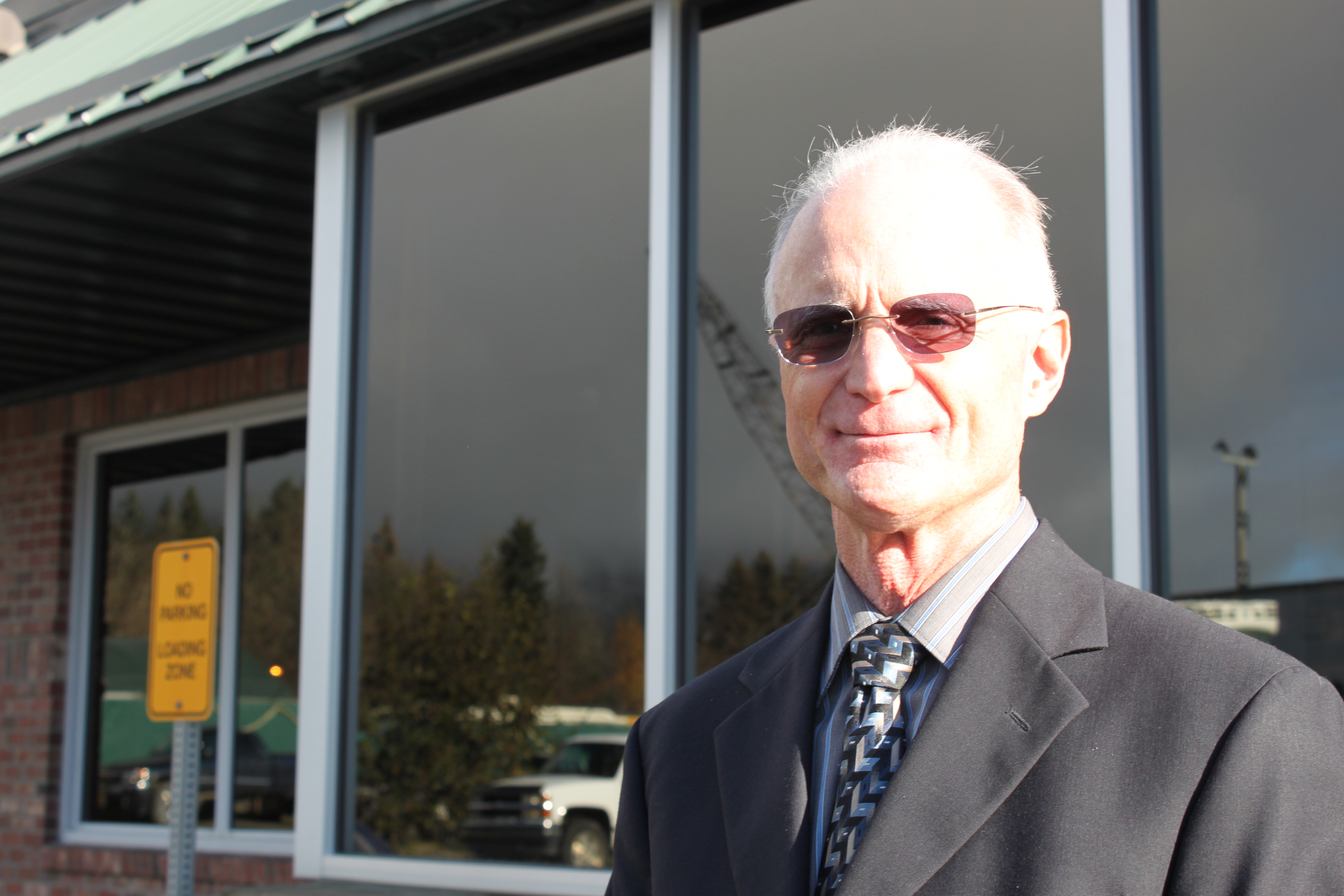 When making the new form, he looked at marriage license applications in other states where same-sex marriage is legal, like Oregon, Washington and Minnesota.
Mitchell admits the new form is somewhat impersonal and says it could change in the next couple of days.
"They could check, 'I'm the bride, groom or spouse.' And so then you could have a groom-groom marriage, spouse-spouse, bride-bride, and it would allow each couple to customize this as it best fits their circumstances," he says.
Mitchell was listed as a defendant in the court case challenging Alaska's ban on gay marriage, but he knows how important the decision is to same-sex couples in the state.
"Before there was no legal document that tied them together for end-of-life decisions, medical care, and retirement and things like that. From that perspective, I think that's good for those people who weren't able to get married before in Alaska and now they can," Mitchell says.
The state has Bureau of Vital Statistics offices in Juneau, Anchorage and Fairbanks. Couples in other communities can apply for marriage licenses at a local court. After a three-day waiting period, couples can pick up their license allowing them to get married.
Mitchell says other state forms will also need to be changed.
"I hate to rain on everybody's parade but people who get married also get divorced and our divorce certificate at some time will need to be changed to reflect more gender neutral terminologies," he says.
Mitchell is unsure what will happen to the marriage license application if the state is successful in its appeal of the federal judge's ruling.