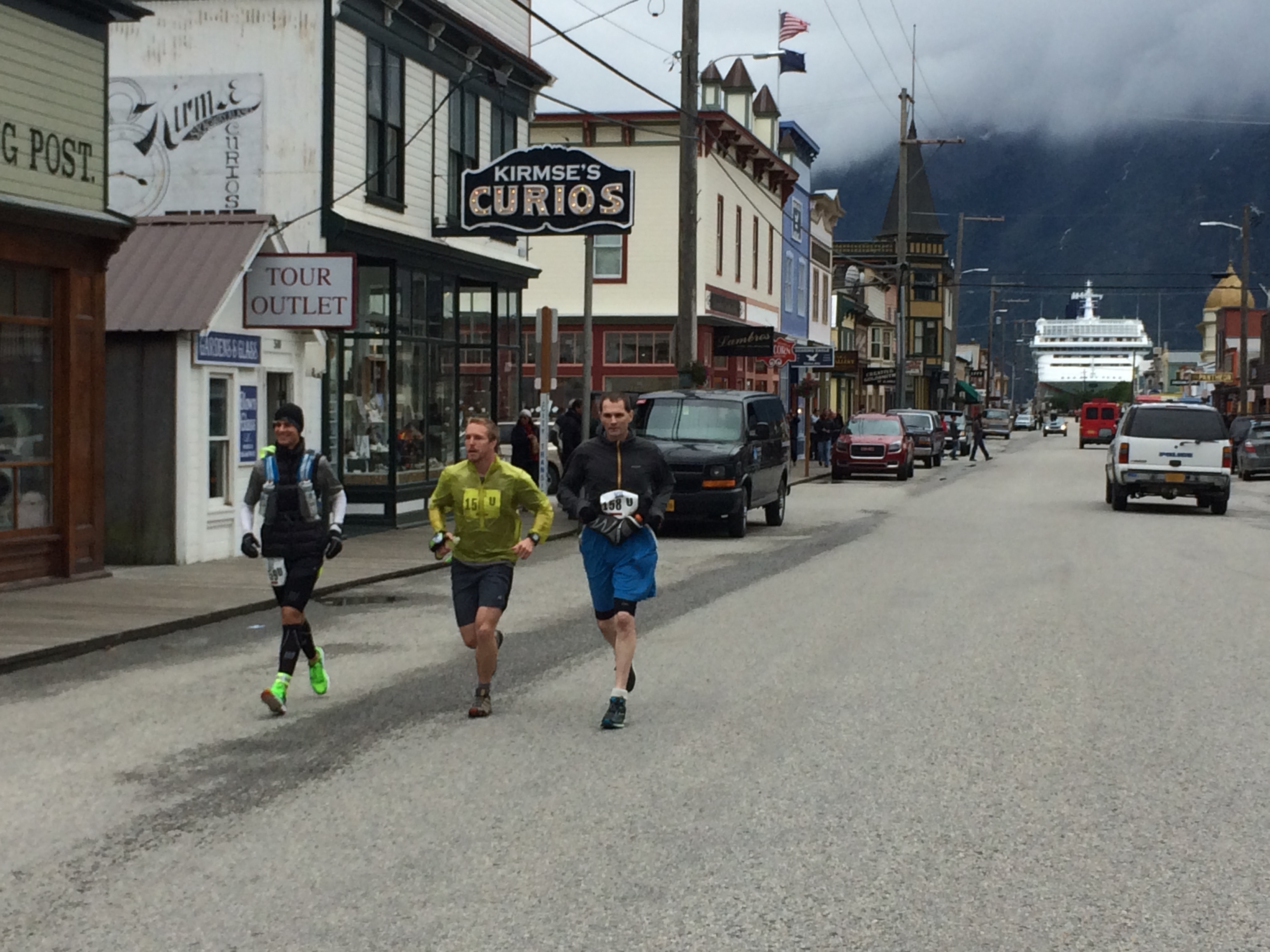 While many runners participated in this weekend's Klondike Road Relay as a member of one of 170 teams, two Juneau residents ran over 109 miles completely by themselves from start to finish.
Houston Laws, 29, and Klas Stolpe, 54, ran all 10 legs from the very start in downtown Skagway, over White Pass, past Tutshi Lake and Carcross, and then to the finish line in Whitehorse. Chicago ultrarunner Will Kidnew started the race, but he did not finish.
This was Laws' fifth ultramarathon this year and he described the experience during an interview on KTOO's Morning Edition on Monday. Laws said he and Stolpe ran the race in honor of the late Glenn Frick who ran in every Klondike Road Relay since the race started in the 1980s. Frick passed away from cancer in March at the age of 75.
Stolpe finished with a total time of 23 hours, 34 minutes, and 34 seconds. Laws finished 6 seconds behind Stolpe. Both runners had a 12:55 pace with average speed of 4.6 miles per hour.
"You do have a certain amount of energy that you like to keep in reserve," Laws said. "The more that you save in the beginning, the more that it pays in the end."
Laws said he and Stolpe ran the race side-by-side to keep each other company. But Laws said the race was toughest in the middle of the night when they tried to keep their spirits up and could not see anybody else except for the pilot car. He also noted as a challenge their inability to make out recognizable landmarks and accurately gauge the remaining distance in the final leg of the race.
Laws said he plans to run the Klondike Road Relay as a ultramarathon again next year.