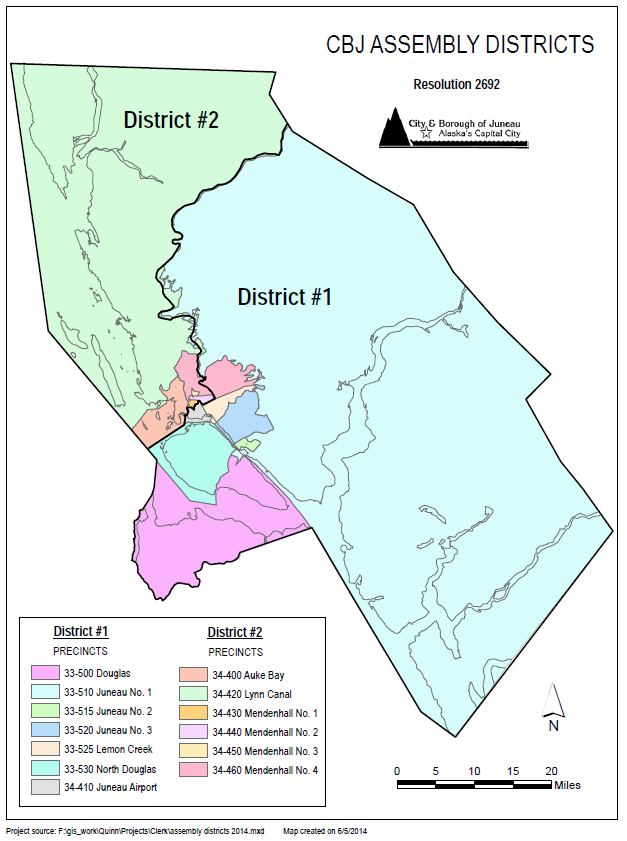 Karla Hart is dropping her bid for Juneau Assembly.
Hart was going to be one of five candidates for Assembly District 2 on the Oct. 7 municipal election ballot. But she withdrew from the race Tuesday, saying she'll support Joshua Warren for the seat.
Hart says she and Warren share a common vision for Juneau's future. She also thinks the 31-year-old can be a voice for millennials on the Assembly.
"I run into millennials who are doing amazing things, and who are approaching problems in new ways," says Hart, who's 54. "And I think that they are going to be the ones who are going to bear the fruit or the burden of the decisions that are made by the Assembly now."
With Hart leaving the race, the candidates for Assembly District 2 are Warren, Debbie White, Kory Hunt and David Fox. The seat is currently held by Assemblyman Randy Wannamaker, who's not seeking re-election.
Juneau's municipal election also features a three-way race for areawide Assembly between Norton Gregory, Maria Gladziszewski and Tony Yorba. That seat's currently held by Carlton Smith, who's stepping down after serving one term.
Jesse Kiehl is unopposed in his bid for re-election to an Assembly District 1 seat.
Juneau voters cast ballots for all assembly seats, regardless of where the voter lives. District 1 includes downtown, Douglas Island, Lemon Creek and the Juneau Airport area. District 2 encompasses the Mendenhall Valley and out the road.