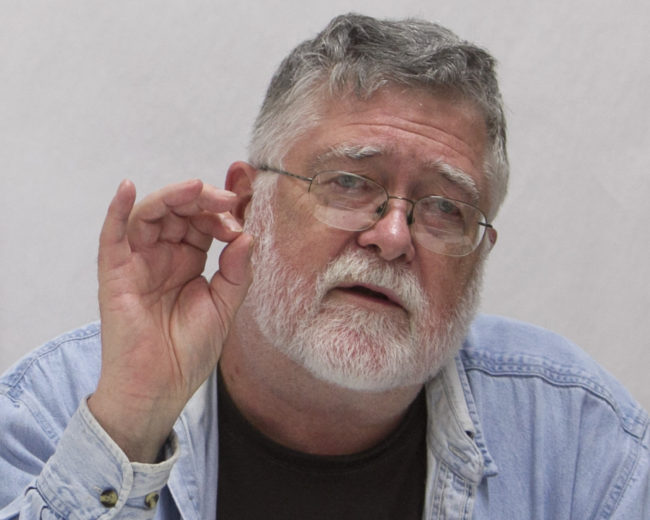 Tlingit expert, linguist and award winning writer Richard Dauenhauer passed away Tuesday morning at Bartlett Regional Hospital. He had been diagnosed with pancreatic cancer about a month ago. Dauenhauer was 72 years old.
He was married to Tlingit poet and scholar Nora Marks Dauenhauer. Together they authored many books, including the Classics of Tlingit Oral Literature series published by Sealaska Heritage Institute and University of Washington Press. They are two-time winners of the American Book Award.
He was poet laureate of Alaska in the 1980s and started teaching at the University of Alaska in 1984. In 2013, the University of Alaska Foundation honored him with the Edith R. Bullock Prize for Excellence for his contributions in preserving Alaska Native languages.
Assistant professor of Alaska Native Languages at UAS Lance Twitchell called Dauenhauer a "powerhouse" who merged the Tlingit world with the academic world.
"I remember telling him years ago and then I told him about a month ago that his work changed my life and put me on a path that I'm very thankful for and because of his work, I know what I'm supposed to be doing. And so, it's amazing to have people like that close to you that can have such an impact on so many people in such a positive way," Twitchell said.
Related story:
A partnership of language and love