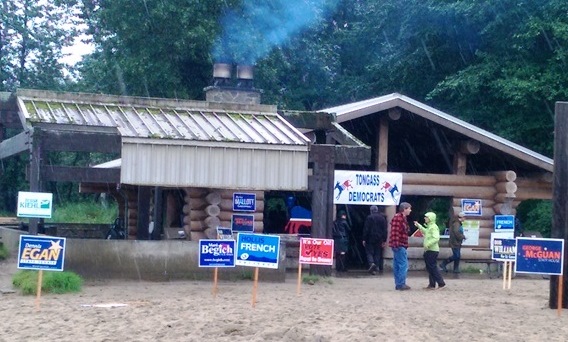 Tuesday is primary election day in Alaska and candidates are still on the stump. Colony High School math teacher Bob Williams – running for lieutenant governor — had one last campaign stop in Juneau on Sunday, joining other candidates at Tongass Democrats' annual picnic.
Williams is from Palmer. He has not run for political office before, but has some statewide recognition as the 2009 Alaska Teacher of the Year. He said he'd been content to stay in the classroom until education seemed to become a political football in the legislature and Parnell administration.
"With the push for vouchers and questioning of the value of public education, or quality education for all Alaskans, I lost faith and that's what made me decide that I'm going to step up and do everything I can to make a positive change," Williams said.
Williams is running in the primary against well-known Anchorage Democrat Hollis French, who's served 12 years in the state Senate. Both hope to be gubernatorial-candidate Byron Mallott's running mate in the general election. Mallott has no primary challenger.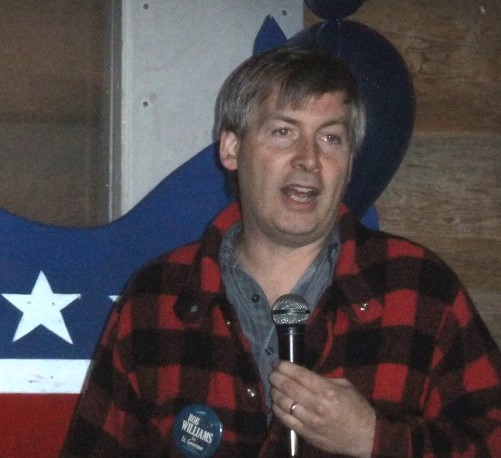 In Alaska, the lieutenant governor primarily oversees the state Division of Elections. Williams said he also believes the lieutenant governor's office is a way to increase the effectiveness of the executive branch.
It was his fourth trip to Juneau as a candidate. He says he and his wife Connie really like the capital city, but he would not commit to living here full time if elected.
"I want to tell the people of Juneau that I am from the Mat-Su Valley, but the capital should stay in Juneau, and I love being here. The lieutenant governor has an office in Juneau and Anchorage and I'd be looking at spending a lot of time in Juneau," he said.
Primary election polls are open from 7 a.m. to 8 p.m. on Tuesday.