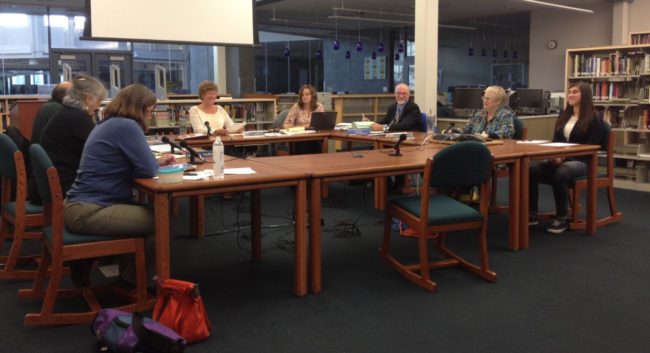 It's been less than one month since Mark Miller joined the Juneau School District as superintendent and the school board has already evaluated its relationship with him as part of a board self-assessment.
The board evaluates itself based on 10 different categories. In executive session Tuesday, the board started on its first category – board-superintendent relationship.
Board president Sally Saddler said it was done as part of the board's contract with search firm Ray and Associates.
"After we've worked with the new superintendent who their firm has helped us employ, we come back and reassess how well the fit is working because they're committed to quality performance and helping us find a candidate who meets our needs and our expectations and we're just taking it that one step further to make sure we're improving our performance and doing our own quality review and assessment on how we operate as a board," Saddler says.
The board will discuss the other nine categories of the self-assessment, including problem solving, community relations and fiscal responsibility, during a public board retreat Sept. 13.
Saddler says board policy requires an evaluation every year.
"The last time we did it might have been 18 months ago because if you look at the calendar and the amount of meetings that we've had and the work that we've had in front of us, we just have run out of hours of the day before we've run out of work items so one of the things we did put off was our board self-assessment," Saddler says.
Saddler says she doesn't think the board has any major problems that are getting in the way of their work.