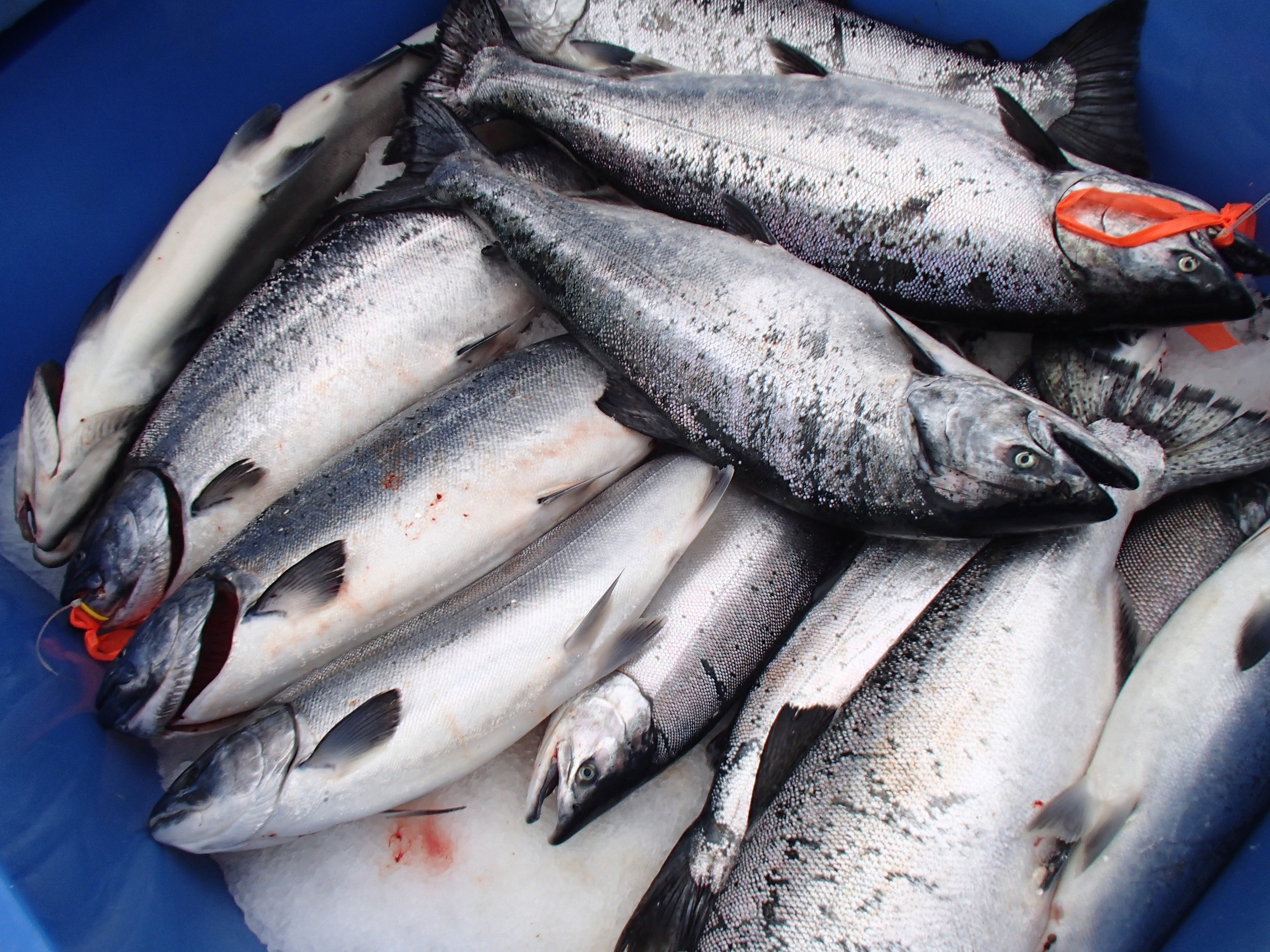 Participants of last weekend's 68th Golden North Salmon Derby caught about 15,000 pounds of fish, half of what was caught last year.
Derby chair Mike Satre says the weather put a damper on fishing.
"We had some pretty wet and windy forecast for the weekend so we had less people participating or people not being able to get to their preferred fishing spots because of the weather," Satre says.
Participants caught nearly 13,000 pounds of coho and about 2,000 pounds of king salmon. Derby organizer Territorial Sportsmen Inc. sells the fish to Alaska Glacier Seafoods and will get about $1 per pound for coho and $3.65 per pound for kings.
Sale proceeds go into a scholarship fund. Last year, the Territorial Sportsmen gave out three $12,000 college scholarships and one $2,500 vocational scholarship.
Satre says the lower salmon catch likely won't affect how many scholarships are given out this year.
"It's not just the money that we got from this year. There is an endowed fund where monies from the derbies over the years are able to grow a little bit. So even though this might be a slightly down year, hopefully they'll be able to award a similar number of scholarships that they have in the past and hopefully next year we'll have another big coho year like we did in 2013 and things will start to even out," Satre says.
Derby awards will be given out tonight at Centennial Hall. Max Mielke is the certified winner of the derby with his 27.9-pound king. He'll arrive at awards night in a limo and pick up $10,000 in cash as well as other prizes.
Mark Pusich came in second place with a 23.9-pound king and Gerald Voss was third with a 22.8-pound king. Brian McHenry took 68th place winning $2,322 in cash and prizes with a 16.3-pound coho.
The trophy for participants ages 6-12 was won by Jaydn Musielak, 12, who turned in a 19.5-pound coho, good for 14th place overall.
Next year's Golden North Salmon Derby will take place on August 14,15 and 16, 2015.