None of the candidates to represent Juneau in the state House of Representatives next year have challengers in this month's primary election.
But come the November general election, Democrat Sam Kito III and Republican Peter Dukowitz will square off in House District 33, while Republican Cathy Muñoz faces Democrat George McGuan in House District 34.
Sam Kito III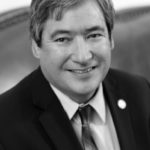 This is Sam Kito's first run for elected office. In February, the former lobbyist and civil engineer was appointed to fill out the term of longtime Juneau Rep. Beth Kerttula, who resigned to accept a job out of state.
"I've spent a fair amount of time volunteering on campaigns," Kito says. "But it is a little bit different being the focus of the campaign, and so that's been a bit of a learning experience. I've actually been enjoying that experience as much as I was enjoying the new experience of being a sitting legislator."
A single parent, Kito says he wants his teenage daughter to have the same opportunities he had growing up. He supported a larger increase to the base student allocation than the one ultimately approved by lawmakers this year. The BSA is the dollar amount districts across Alaska receive from the state for each student enrolled at the beginning of every school year.
"It should be the first priority," he says. "We take care of education for the students in Alaska, and then we look at other opportunities that we have with the money that we have available."
According to state campaign finance reports, Kito has raised about $27,000 this election cycle, while spending about $17,000. He's campaigned in Gustavus, Haines and Skagway, which are part of House District 33 along with downtown Juneau and Douglas.
Peter Dukowitz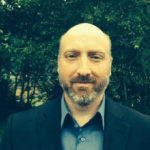 Kito's opponent in the general election will be Republican Peter Dukowitz, who's also making his first bid for elected office. So far Dukowitz has not raised or spent any money.
"I'm getting off to a slow start actually," says Dukowitz, who works for Alaska Electric Light & Power. "I've been doing some door-to-door. But I've essentially been clearing my schedule, finishing up personal projects, and that has taken time away from my campaign."
If elected, he says he would work for insurance reform, responsible resource development and education. Dukowitz says he supports the state fully funding education, and doing away with the local contribution to school districts from municipalities. Rep. Tammie Wilson, R-North Pole, sponsored a similar proposal this past legislative session, and the Ketchikan Gateway Borough is suing the state to drop the requirement.
"Nobody's getting fully funded, everybody is short on money," Dukowitz says. "So our education system is suffering because of it. And when you have a local contribution requirement, not all communities can raise that money."
Dukowitz and his wife have three sons.
Cathy Muñoz
Republican Cathy Muñoz has represented the Mendenhall Valley in the House for six years, and is now the senior member of the capital city's legislative delegation. For the past two years she's served on the House Finance Committee, which helps craft state budgets.
"Whether it's the transportation system, the marine highway, whether it's mine training, whether it's university funding, a lot of different aspects of what we do here in Southeast are affected by bills and budgets that move through the finance committee," Muñoz says.
Projects like the new State Library Archives and Museum building and the Walter Soboleff Center in downtown Juneau are among her proudest accomplishments, she says. This year, she supported legislation that transferred $3 billion in state savings into Alaska's troubled Public Employees' Retirement System. She also sponsored a bill that reinstated air ambulance membership programs in Southeast Alaska.
The general election will be the first in which she's had a challenger since she took office. So far she's raised about $37,000 and spent about $11,000.
"I think it's good for the public to have a choice. It's also important to be able to have a fuller discussion of the issues," she says.
George McGuan
Muñoz's general election opponent, Democrat George McGuan, says he's happy to give voters a choice.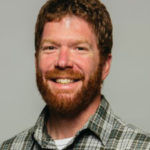 "I didn't feel like I was being represented, and most of the big votes were going along party lines instead of really being thought out," says McGuan.
Specifically, he points to Muñoz's vote for the state's current oil tax system, which is the target of a repeal referendum on the primary ballot. He also says he was disappointed she voted for legislation that rolled back wastewater discharge regulations for cruise ships.
On education, McGuan says he wants to tie the base student allocation to inflation.
"Right now school districts are kind of caught in limbo while they battle it out over the education funding," he says. "So I think it would be really wise to just stop playing games with education funding and make sure that education is fully funded and get it out of the way, and then start dealing with the other important work of the state."
McGuan is a union electrician. He and his wife are expecting their first child in October. He's raised about $24,000 for his campaign, and spent about $10,000.
The primary election is August 19.
*Editor's Note: This story was updated to clarify that Cathy Muñoz did not sponsor legislation putting $3 billion in the Alaska's Public Employees' Retirement System. Muñoz carried the bill, which was sponsored by the governor's office.