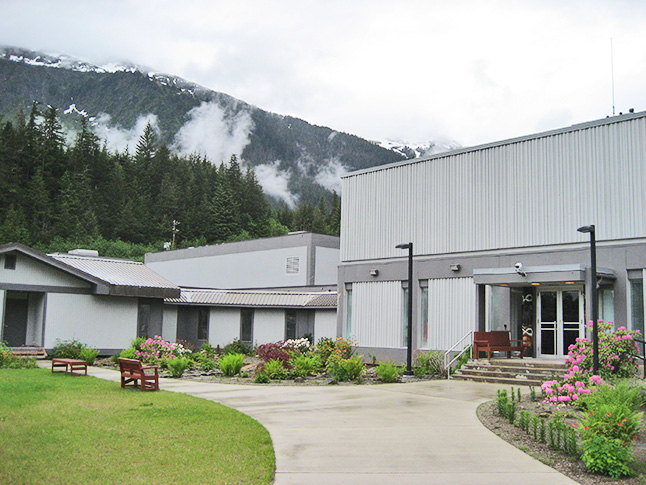 Two male inmates at Juneau's Lemon Creek Correctional Center overdosed on drugs last week. Both men survived and are still in custody.
Now, the Department of Corrections and the Alaska State Troopers are investigating what happened.
A prison officer discovered the inmates, who authorities aren't naming, on July 24 at 3 p.m.
"The inmates were initially discovered by a corrections officer that was monitoring security cameras. The officers do routine checks on inmates every 30 to 40 minutes, but this officer was monitoring the security cameras, noticed that there was something that wasn't quite right and went to go check on the situation," says Sherri Daigle, deputy director of the Department of Corrections.
Daigle says she couldn't specify exactly what the officer saw, nor could she say if the security cameras had caught events leading up to the overdose. She says that's part of the investigation.
The two inmates were transported by ambulance to Bartlett Regional Hospital 30 minutes after they were found. One inmate was treated and returned to Lemon Creek Correctional Center that same day.
The other was medevaced to Anchorage Regional Hospital for further treatment two days later. On July 29, he was brought to the Anchorage Correctional Complex.
The two inmates had been found in separate cells of the 24-bed segregation unit. Daigle does not know how long they had been there before they overdosed.
DOC reported the incident to the Alaska State Troopers four days after it happened. Daigle says DOC doesn't ordinarily involve the troopers when an inmate is transported to the hospital.
"The institution would have done their own investigation and then if it was deemed necessary to call the Troopers, they would do so after the fact," Daigle says.
For this situation, troopers were called in because contraband was found. Daigle says contraband is an issue that prisons across the nation deal with on a daily basis, and Juneau's prison is no different.
On the other hand, inmates overdosing is not common. Daigle says the last time it happened at Lemon Creek Correctional Center was in 2007.
The troopers responded to the overdose report on July 29. At the same time, they also responded to a different report of a male inmate that introduced drugs into the prison.
"As far as what kind of drugs, that needs to be tested to determine. And same with the controlled substance that the two overdosed on the 24th," says trooper spokeswoman Beth Ipsen.
Ipsen says the two incidents are not related and no charges have been made in either case.