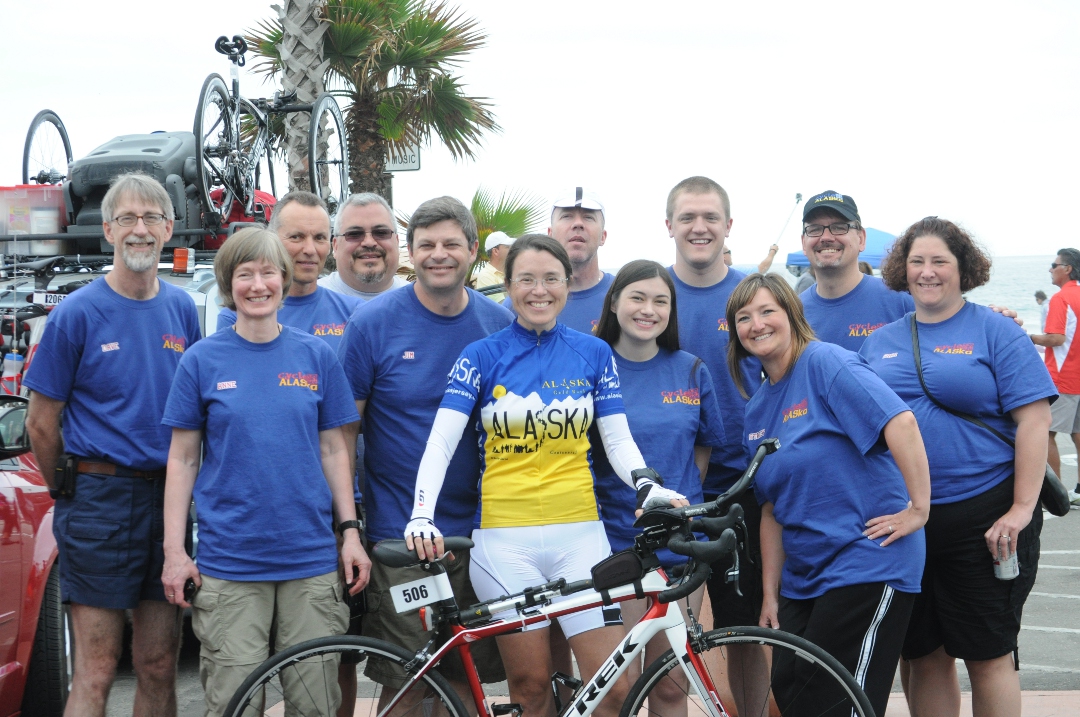 After more than 3,000 miles on a bicycle in less than two weeks, Juneau's Janice Sheufelt is back in the capital city with her second consecutive Race Across America title in hand.
Sheufelt won the premier ultra-marathon cycling event last year as part of a two-person mixed-gender team. This year she won the solo female division, finishing June 22 with a time of 11 days, 18 hours and 2 minutes. That's despite a mid-race setback due to breathing problems.
There isn't a harder or longer race, so I'm really glad to have won this one," Sheufelt says.
After jumping out to an early lead in the non-stop bike race from Oceanside, Calif. to Annapolis, Md., Sheufelt started having difficulty breathing in the Rocky Mountains.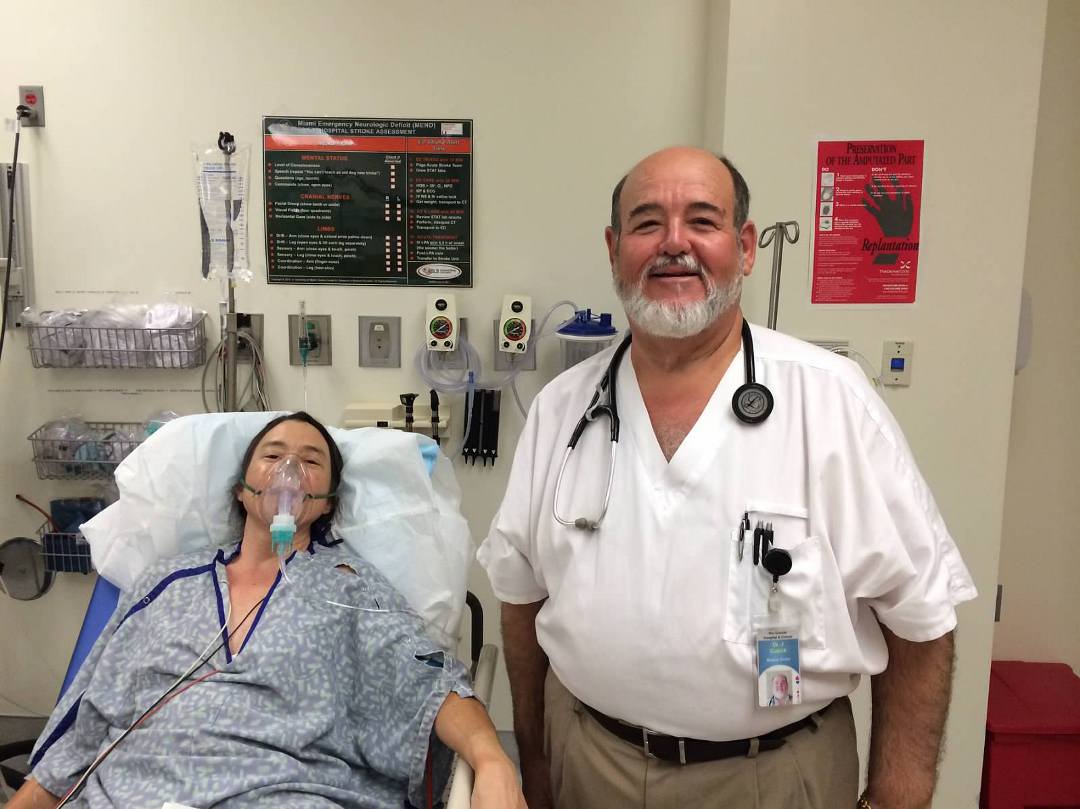 "I was coughing and wheezing and the smallest little uphill I could barely get up it, because I couldn't get any breath," she says. "The crew said I sounded like a 90-year-old smoker. I just sounded terrible."
Sheufelt says she's never had asthma or other breathing issues. She tried using an inhaler, but that didn't work. So after reaching the time station in South Fork, Colo., Sheufelt and her crew made their way to a local hospital.
Sheufelt is a family physician and was worried she might have fluid building up in her lungs due to the high altitude. Fortunately, a chest X-ray revealed otherwise.
"Because if I had had that, my race would have been over," she says. "You can't keep going with that."
The emergency room doctor told her the breathing problems probably resulted from a combination of the dry desert air in the early stages of the race and too much exercise without giving her body time to recover. The doctor prescribed breathing treatments with a nebulizer and lots of rest.
"I told the doctor I wanted to get back on my bike within a few hours," Sheufelt says. "And he's like, 'Well, you shouldn't be back on your bike, period. But, you know, if you're going to do the race, you need to at least give your body like 12 hours.'"
While she was off the bike, Sheufelt fell into third place. She says it was demoralizing and to make matters worse, she still felt terrible when she returned to the race.
At one point in eastern Colorado, you know, I just thought there's no way I was even going to finish," she says.
Sheufelt slowly began to regain form, moving into second place in Kansas. She and Canadian cyclist Joan Deitchman were neck-and-neck through most of Missouri, before Sheufelt re-took the lead for good.
She says a lot of back and forth is unusual in the Race Across America, where stronger cyclists tend to build leads and keep them.
"I was like, I really don't want to be racing in Missouri," she says with a laugh. "I just want to ride my bike my own pace."
Sheufelt says doing RAAM with a teammate last year contributed to the success of her solo race. About half of her 11-member crew this year did the race with her last year as well. Her husband, Jim, served as crew chief. He says even when Janice was feeling down, the crew tried to remain upbeat.
"She thought she was doing horrible. We didn't feel that way at all," Jim Sheufelt says. "We were amazed she was riding so well."
Their daughter Megan was responsible for keeping track of the 8,000 calories a day that Janice ate during the race. Jim says the crew also featured Janice's brother, Ted, a massage therapist, as well as some of her co-workers from the Ethel Lund Medical Center in Juneau.
"It's definitely a team effort, because if the riders aren't getting enough to eat and really being taken care of by the crew, they're just not going to win," Jim says. "So it was really nice to get the win from the crew perspective."
Now that she's won RAAM two years in row is Sheufelt planning to go for a three-peat?
I really don't want to do Race Across America again," she says. "Just because it's so hard. The training itself is incredibly hard. So I'm just looking forward to riding my bike for fun."
Her husband says she'll find another way to challenge herself.