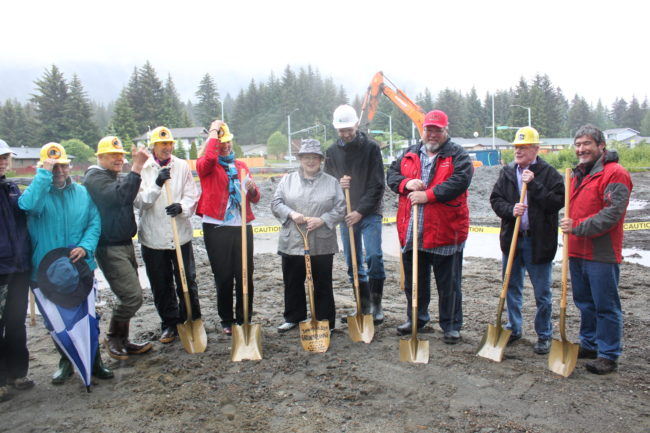 Donna Pierce says the groundbreaking of the new Mendenhall Valley Library at Dimond Park on Friday was a euphoric day for her.
"It's a wonderful day for a whole lot of people who really thought this might never happen, but here it is," she says.
Pierce was the librarian of the valley library when it moved out of Floyd Dryden Middle School and opened in the Mendenhall Mall in 1983. She later became the library director, then deputy city manager until she retired in 2006. Most recently, Pierce served as project manager for the new library.
She says the mall space has served the public well.
"But with the development of Dimond Park and all of the civic facilities we have here now, I think that it really is going to become the community center for the valley, which the valley hasn't really had before," Pierce says.
Former library director Barbara Berg says the valley has also grown.
"The valley is a more mature community now. It was sort of an outlier when we moved to that mall, but now it's the most populous part of the city. It has the most kids," she says.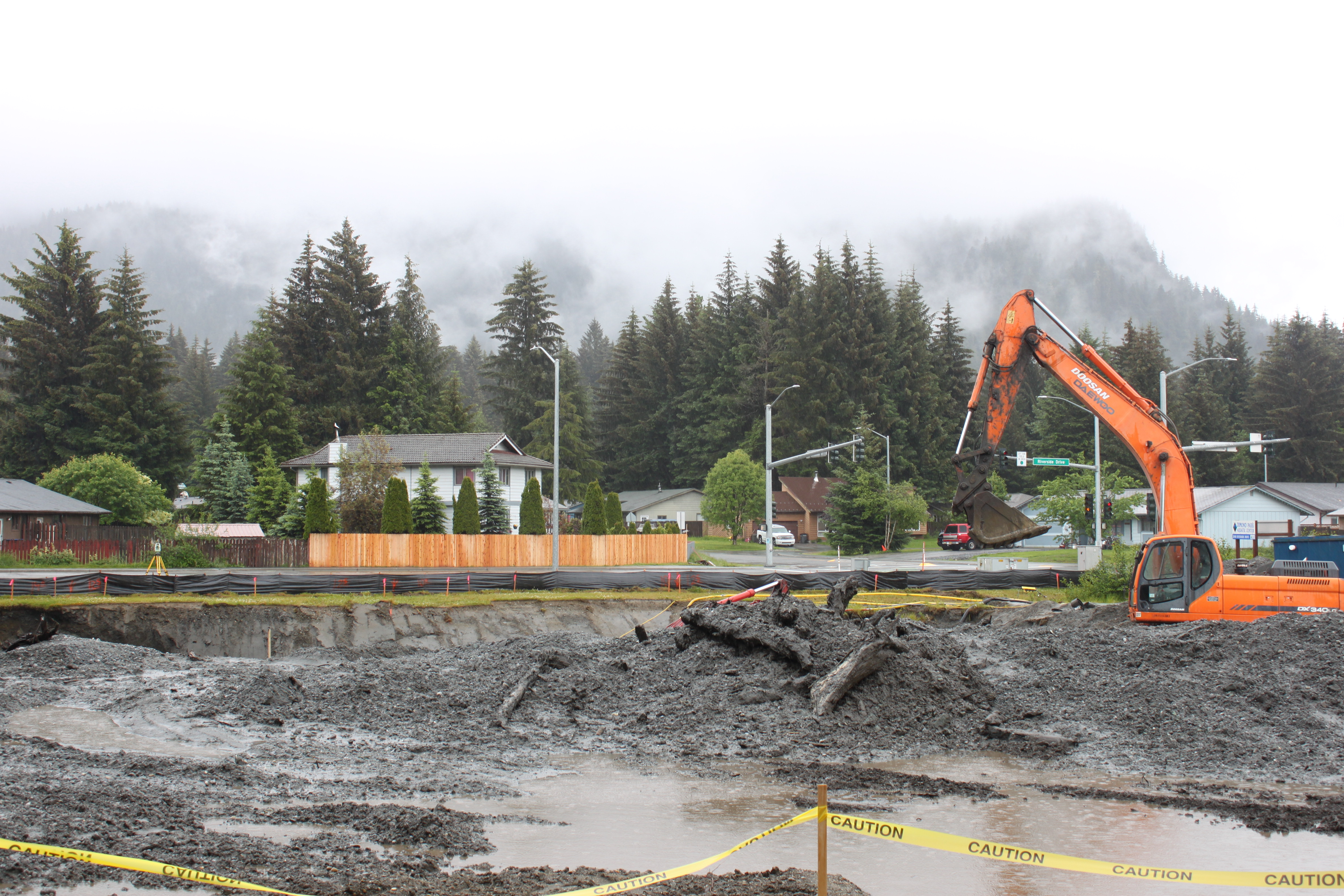 As library director, Berg was responsible for securing most of the funding needed for the $14 million project. Half came from a state grant and another $4.7 million from a 1 percent city sales tax ballot measure. The Friends of the Juneau Public Libraries contributed another million.
Berg says having the library be a stand-alone facility is important.
"I think when people see a space that's designed to be a library rather than just having a bunch of shelves in a box, which is essentially what we have with the mall, they're going to have a completely different view of how the library functions," Berg says.
The library system still devotes a large part of its roughly $2.2 million dollar budget to purchasing books and media. But current library director Robert Barr says the mission of libraries has shifted.
"We are a lot less about being gatekeepers for knowledge and a lot more about being a place where people can come together to learn new things, to gather together, to meet, to work on community projects, to collaborate around issues that are important to all of us that we really benefit best from doing in a face-to-face manner," Barr says.
The new library will have one large meeting space and five smaller ones for things like board meetings and study groups. The large space can be used for all sorts of functions.
"It's purposefully segregated from the rest of the library so that space can be opened without the main library being open, so if we have before hours or after hours meetings, events or activities, that's a possibility," Barr says. "It's also separated from the rest of the library from a sound perspective so louder stuff can go on in there. Probably not like band practices and stuff, but, I don't know, I'd be interested in thinking about it."
The library will have a large children's room and a teen room, the first in a Juneau library, which Barr says is appropriate being near Thunder Mountain High School.
The new space is 20,000 square feet, doubling what's available in the current valley library. Barr says operational costs will remain the same though. The more than $200,000 spent now on renting space in the Mendenhall Mall will go toward things like maintenance, utilities and staffing.
Scheduled completion of the Mendenhall Valley Library at Dimond Park is fall 2015.