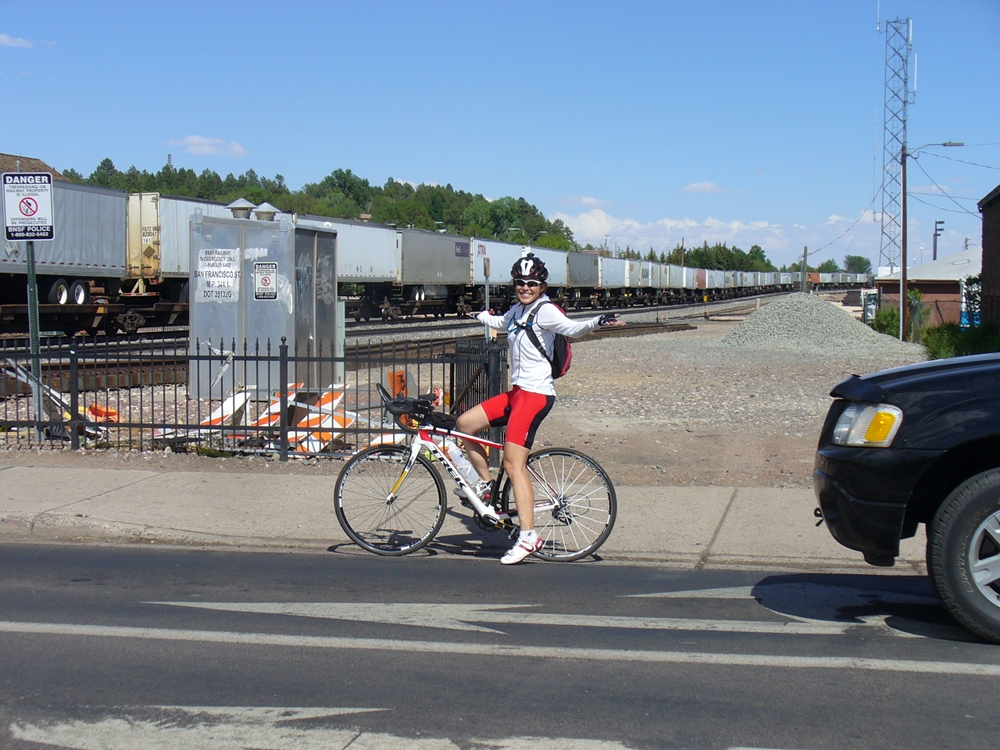 Juneau cyclist Janice Sheufelt is trying to win her second consecutive title in the Race Across America, and this time she's doing it by herself.
Sheufelt is currently atop the leader board in the race's solo female under 50 division.
The Race Across America is considered the ultimate ultra-marathon cycling event. Sheufelt and six other solo women started the race on June 10 in Oceanside, Calif. By Thursday afternoon, she'd traveled nearly 2,400 miles to western Ohio, and was about 620 miles from the finish line in Annapolis, Md. Her closest competitor is Canadian cyclist Joan Deitchman, who's about 50 miles behind Sheufelt. Two other racers in their division have been disqualified.
Last year, Sheufelt and California cyclist Joel Sothern finished the Race Across America in record time for the mixed gender 50-59 year-old age division. Though Sheufelt was 46 at the time, she was able to participate in the category because the race averages the age of each team.
After last year's win, Sheufelt said her next goal was to do the race solo.
Sheufelt is a physician and medical director of Southeast Alaska Regional Health Consortium's Ethel Lund Medical Center in Juneau.
While she's been an avid cyclist for many years, she only began participating in competitive ultra-marathon events three years ago.
You can follow Sheufelt's progress at the Race Across America website.