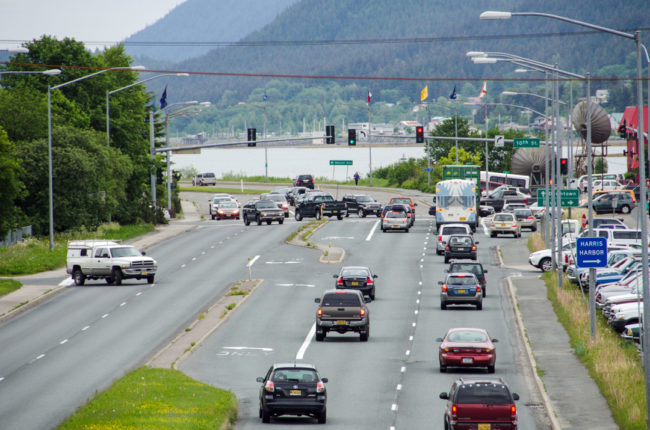 If you run a red light in Juneau and a state trooper fines you for it, you could be hit with a $150 ticket.
If the officer worked for the Juneau Police Department instead, the most you'd be fined is $55.
That fine is one of dozens for municipal traffic and animal control violations that the Juneau Police Department wants to raise. Some of the proposed increases double, triple or nearly quadruple existing fines.
"We tried to be reasonable, we're not proposing any of them that are higher than – we won't be setting new ground above what other jurisdictions are doing," said Police Chief Bryce Johnson.
Johnson was briefing a Juneau Assembly committee about the ordinance proposing the changes on Wednesday. He said it's not intended to bring in more revenue, but to make sure the fines keep their sting and deter bad or unsafe behavior.
"The goal is to have fines match what will deter people from violating those traffic ordinances," Johnson said.
Johnson said the proposal will modernize the fine schedule, and the figures are in line with peer jurisdictions. Most of Juneau's current fines fall far below what Anchorage, Fairbanks, and Ketchikan charge, as well as the state of Alaska and Washington, according to figures the police department compiled.
Johnson's briefing only solicited one comment from the committee. The full Assembly is expected to hold a public hearing and final vote on the ordinance June 30.