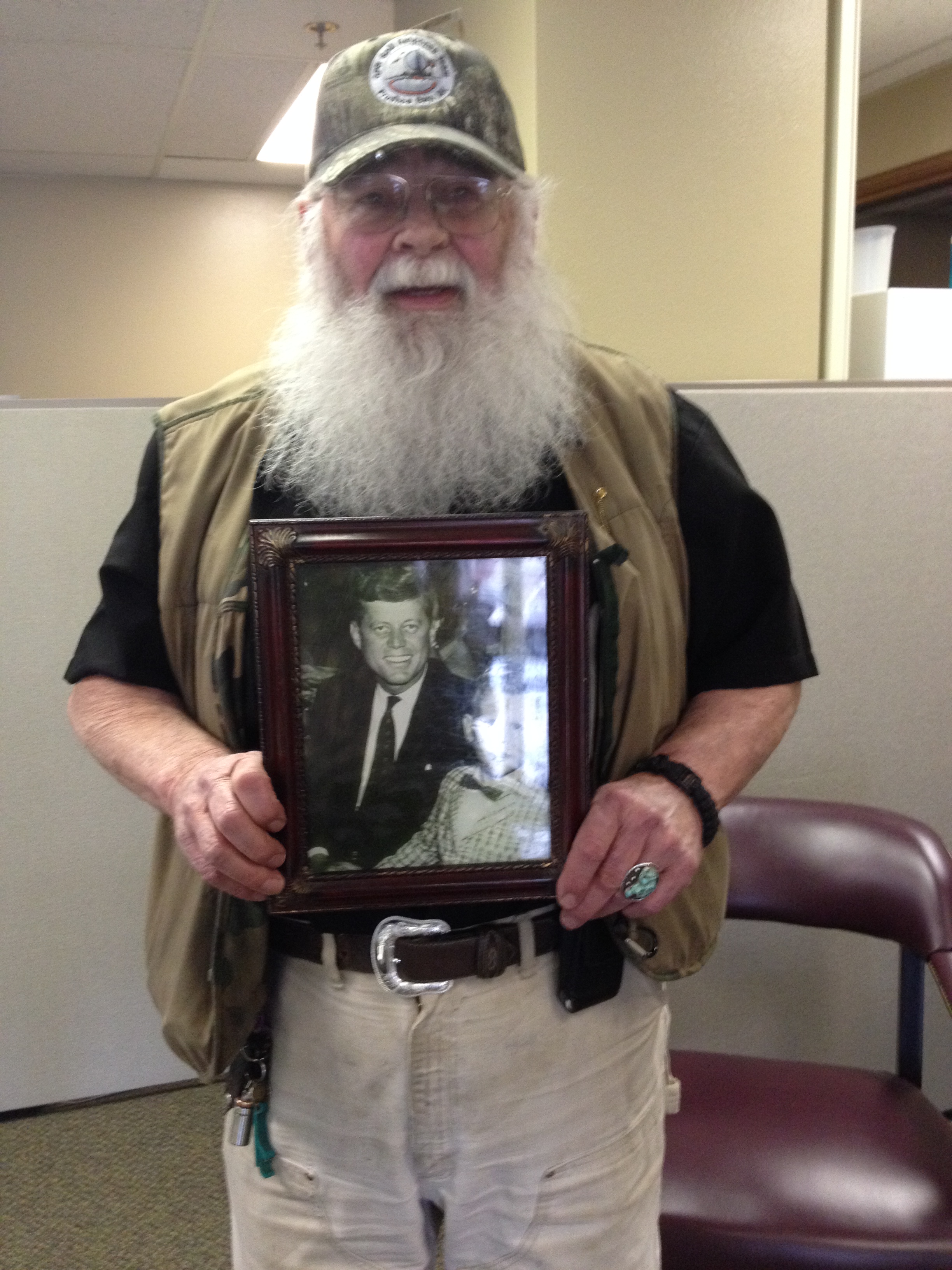 A Juneau man owns the same picture of a little boy with John F. Kennedy found in the attic of the governor's house.
Gov. Sean Parnell's office has been hoping to identify the boy in the photo, thinking he was an Alaskan.
The black and white photo shows Kennedy shaking the boy's hand. There are no dates or places on the back of the framed photo, no one at the state museum could identify it, so the governor's office asked the public for help.
Terry Van Leuven saw the picture in the Juneau Empire on Wednesday.
"How shocked I was when I opened the paper and seen that picture that's hangin' on the wall here in my bedroom," he told KTOO.
VanLeuven says his late wife took the photo, when Kennedy, then a U.S. Senator, was campaigning for president in Oregon.
VanLeuven says the boy was Brian Kennedy, who was 8-years-old at the time and no relation to John F. Kennedy.
"That's a logger's son in Myrtle Point, Oregon, and that picture was taken in the community building in Coquille, Oregon, I think about 1961 when he was running for president."
When Kennedy was elected president, VanLeuven was 21 years old and voting for the first time. He was a Democrat and cast his ballot for Kennedy.
VanLeuven moved from Coquille to Alaska 33 years ago, and the picture came with him.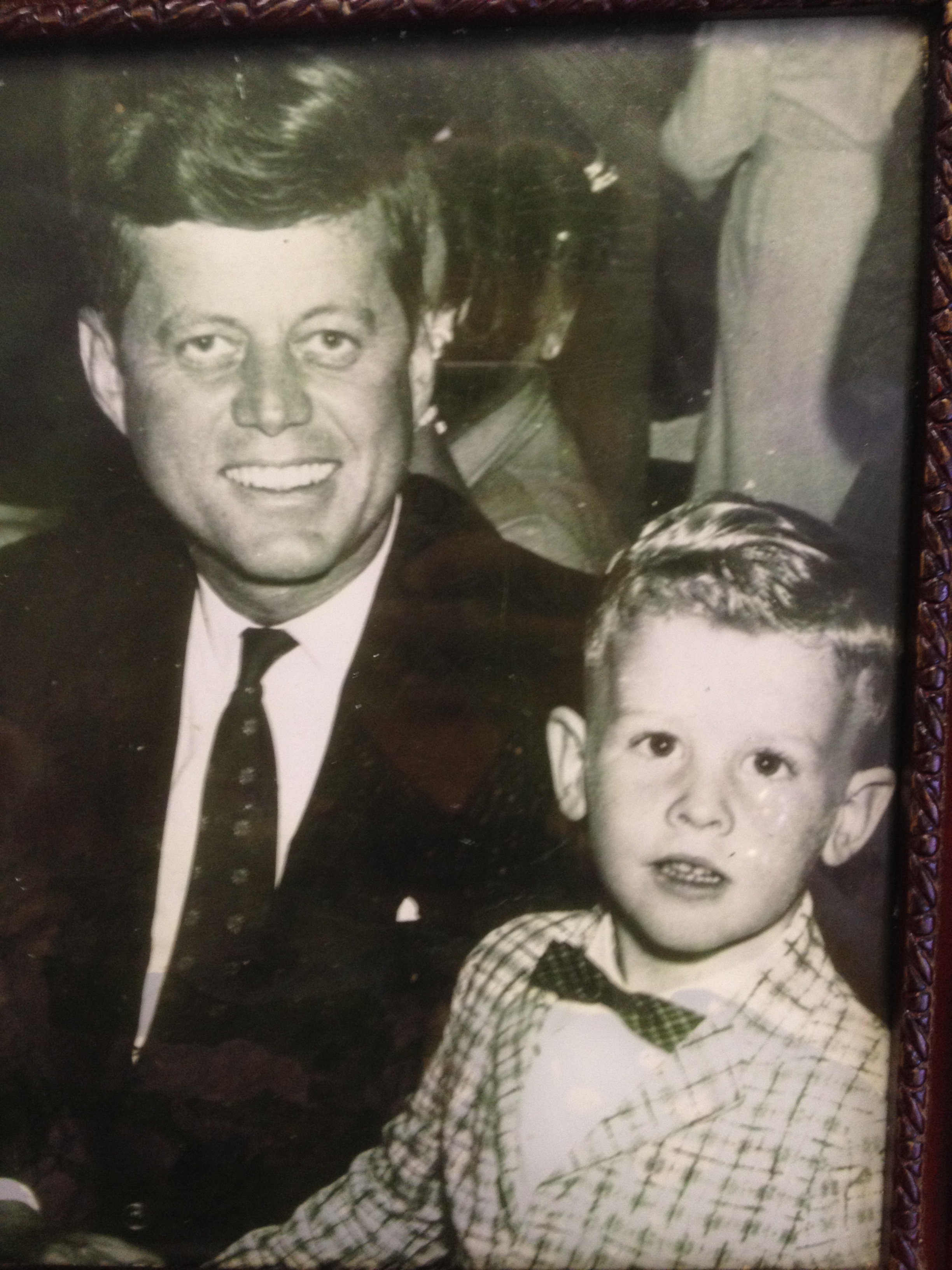 When Gov. Steve Cowper, a Democrat, was elected in 1986, Van Leuven decided to give the new governor a copy of the picture, though it had nothing to do with Alaska.
"I had the picture and we blew it up and we framed it and I thought it was beautiful. I thought John F. Kennedy would have liked somebody young to do that so I had my daughter and her boyfriend to give it to Gov. Cowper," VanLeuven said.
He had his daughter Tracy present the picture to Cowper at a Christmas open house at the Governor's Mansion. VanLeuven says he watched it that night on the television news.
He told his story Wednesday to someone at Gov. Parnell's office, but says he hasn't had any calls back.
Parnell spokeswoman Sharon Leighow says the office already knows the boy is not a son of the late Territorial Gov.  Mike Stepovich, or Juneau Sen. Dennis Egan, whose father Bill Egan was the state's first governor.
She says it could be one of "Boucher's kids, Andrew Lundquist from Fairbanks, not the right age though. Everybody's got their theories."
H. A. "Red" Boucher, now deceased, served as lieutenant governor under Bill Egan. Lundquist is an oil industry executive.
VanLeuven thinks he has the answer and hopes someone from the governor's office will call him.