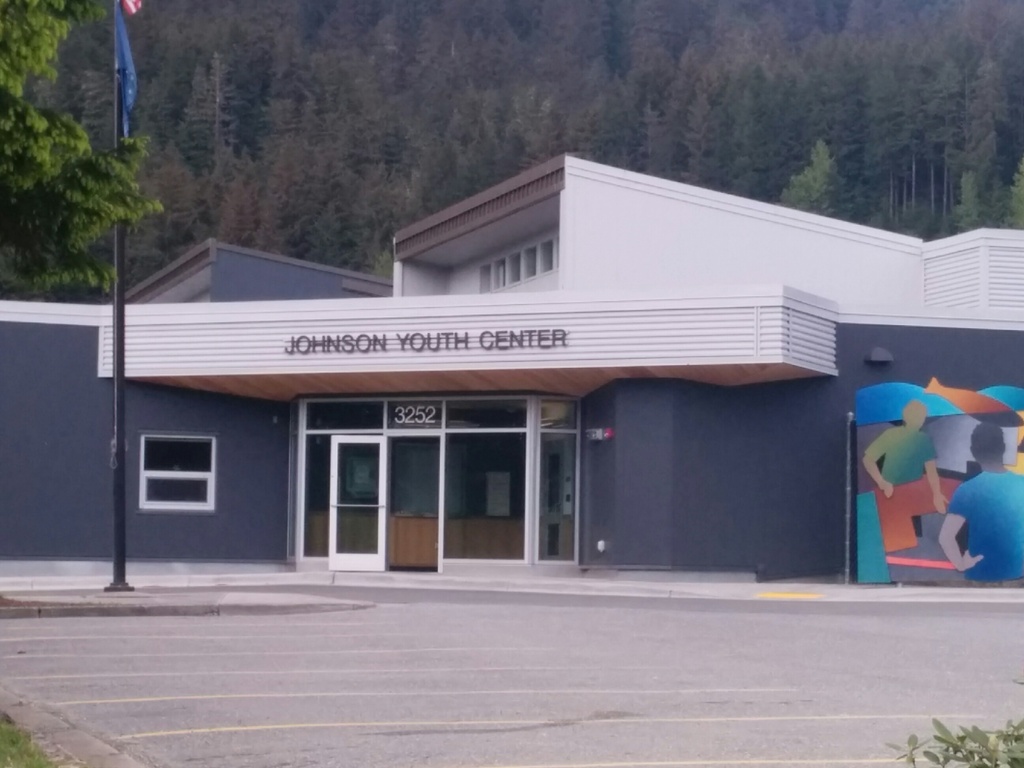 Juneau police responded to two incidents of guns in schools last week, which is unusual in the capital city. One was a BB gun while the other was a .22-Caliber pistol. While no one was hurt or threatened, both can result in dire consequences.
Lt. Kris Sell says the BB gun a 13-year-old boy brought to Floyd Dryden Middle School on May 17 was a replica of a real handgun.
"You would not be able to tell just by looking at it that it was not a real semi-automatic .22," she says.
It even had the weight of a real gun. And that's what the boy who brought it to Saturday detention pretended it was.
"There was no threat and he never pointed it at anybody. It was more like, 'Look what I'm carrying because you never know what could happen.' So it was a showing off type thing. But it was showing off of what he was portraying as a real hand gun," Sell says.
And it worked. Another kid believed it was a real gun and told his mother who contacted police.
Sell could only tell it was a BB gun after pulling the slide back and looking inside the mechanism of the gun.
She says a family member had given the realistic looking BB gun to the 13-year-old. Sell cautions against this unless the adults are willing to accept the implications.
"There's just all kinds of problems kids can get into if they're flashing what anybody would believe is a real gun. And the response to that either from an armed citizen or the police could just be really horrific," Sell says.
The 13-year-old boy could face reckless endangerment charges. He's with his parents while his case was turned over to the Johnson Youth Center.
The 17-year-old male student who brought a .22-caliber pistol to Thunder Mountain High School on May 22 is being lodged at Johnson Youth Center. He was arrested for fourth degree misconduct involving a weapon, which is a Class A misdemeanor.
It's illegal in Alaska for anyone to bring a firearm to a school. For adults, it's a felony, but for students, it's a lesser crime.
Sell wonders if this makes sense.
"I think that's something that maybe from a lawmaking standpoint we need to think about changing in the future because most school shootings are by students with guns, not adults with guns," Sell says.
Juneau School District spokesperson Kristin Bartlett says the good news is that no one was hurt in either situation.
"It doesn't sound like anyone had any intent to injure another person, but at the same time, anytime there is any kind of weapon on a school campus, there is the possibility that someone can get hurt," Bartlett says.
She considers Juneau School District to be safe, but says the two gun incidents are cause for concern.
"This would be a good time for us to review all of our safety procedures to make sure that all of our schools are running their regular drills every month and every year and then also to communicate with students and families about the expectation for behavior in school," Bartlett says.
Every school is required to perform routine emergency drills for evacuations, earthquakes and lockdowns.
When police were searching for the student with the .22-caliber pistol, Thunder Mountain High School and nearby Riverbend Elementary School went into lockdown. Other schools went into 'stay put' mode.
Bartlett says the lockdown went smoothly at Thunder Mountain.
"The teaching staff and the students all knew what to do and they did it in an efficient and calm manner, so I think it was an impressive response," Bartlett says.
Thunder Mountain High School had to take similar precautions in September 2012. The school went into 'stay put' mode when a student brought in a knife.
Bartlett is in the process of compiling data to figure out if there's been an uptick of weapons in schools.