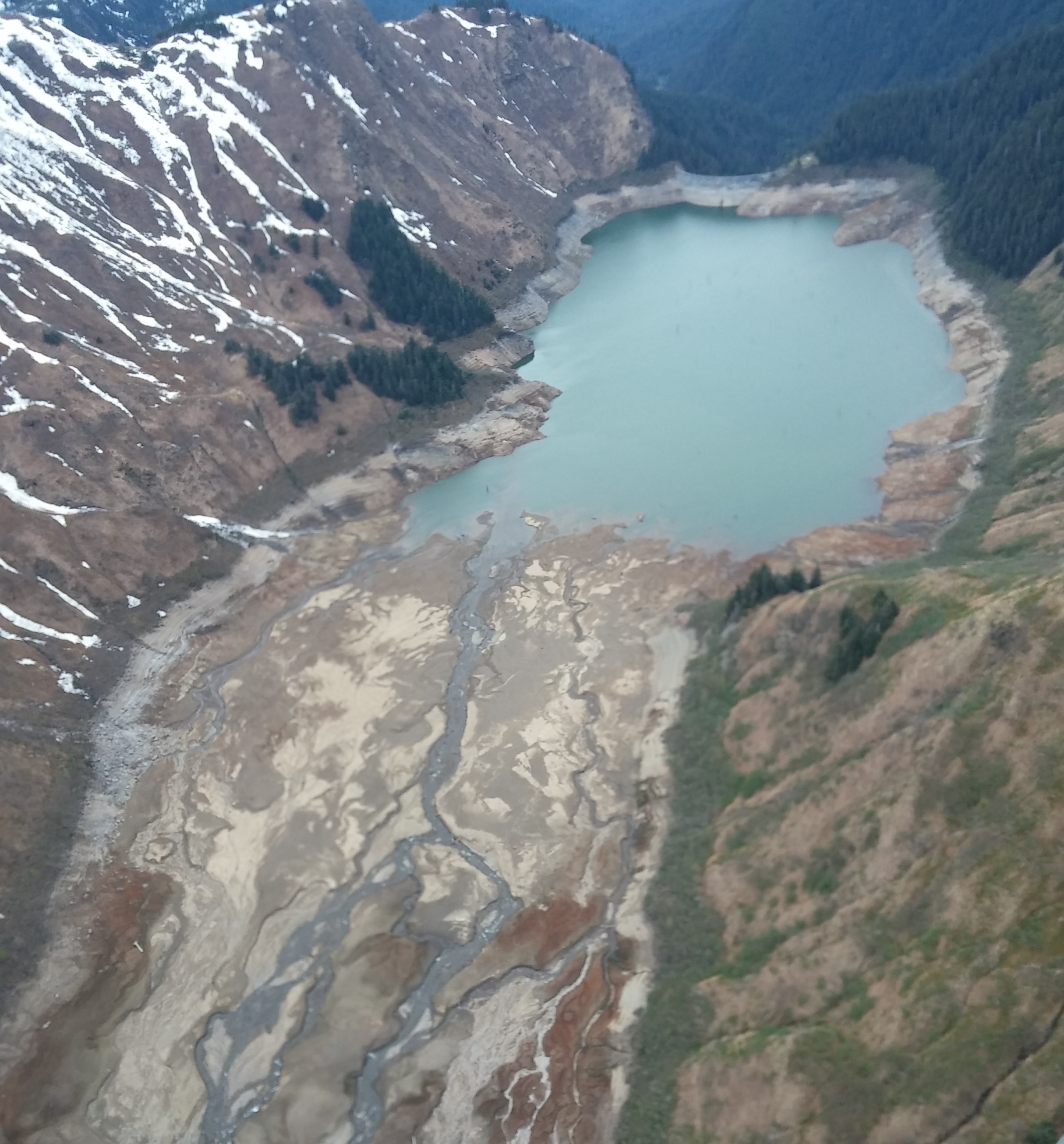 Spring cleaning is underway in Juneau this week: Streets and sidewalks are being swept, storm drains flushed and flowers planted. The water required to do the work is being drawn from Gold Creek and not from the city water supply.
That's because the level of water throughout the system remains lower than usual and Salmon Creek reservoir is still too turbid to be used for drinking water.
Turbidity is cloudiness in the water. It can hide germs such as giardia and make people sick. Every spring, turbidity becomes a problem in Salmon Creek.
The reservoir belongs to Alaska Electric Light and Power and is used by the city and borough as a drinking water source. The water is not filtered and has to meet stringent standards.
Turbidity is measured by an instrument called a nephelometer. When cloudiness reaches 1.49, Salmon Creek is shut off.
"So the system will automatically turn itself off to take water out of Salmon Creek if the turbidity is above 1.49 for three days. Or if it goes above 4 NTU at any point," says Cindy Christian, compliance and engineering manager for the state's drinking water program. She knows municipal systems well.
NTU is a nephelometric turbidity unit.
"The higher the turbidity, the higher the potential there could be pathogenic organisms in the water," Christian says.
Runoff produces turbidity. Over Salmon Creek dam's 100 years, sandy gravel has formed a delta around the lake. AELP's Scott Willis flew over the lake last week and describes "little stream channels" running through a large flat area.
"That silty material is easily eroded and we think that's where it picks up some silt and sediment and causes the higher turbidity in the spring time during run off," he says.
Nearly every spring Salmon Creek is taken out of the city water system until the cloudiness settles and turbidity units fall.
"It's not just that delta, it's as the snow melts there's water flowing down the hillsides and picking up debris and things like that," Willis says.
Turbidity only affects drinking water. It has nothing to do with power generation.
"We keep Salmon Creek running all year long and it's online right now," Willis says.
Salmon Creek generates 5 percent to 7 percent of Juneau's hydroelectricity. About 45 miles south, AELP's Snettisham hydroelectric project produces about 70 percent.
Willis says the water levels in Snettisham's Long Lake and Crater Lake are above normal for this time of year.
"There's more water in those lakes now than there was in the last five years," he says.
Lake Dorothy is smaller than the Snettisham lakes. Willis, who is vice president of generation for the power company, says Lake Dorothy is right where he wants it.
"I like to pull it down a little bit harder, so it's in a good spot right now. It's at its low point, but it's not unreasonably low by any means," he says.
Until it's needed in town, Lake Dorothy sells electricity to Juneau's interruptible customers, including Hecla Greens Creek Mine on Admiralty Island and some cruise ships.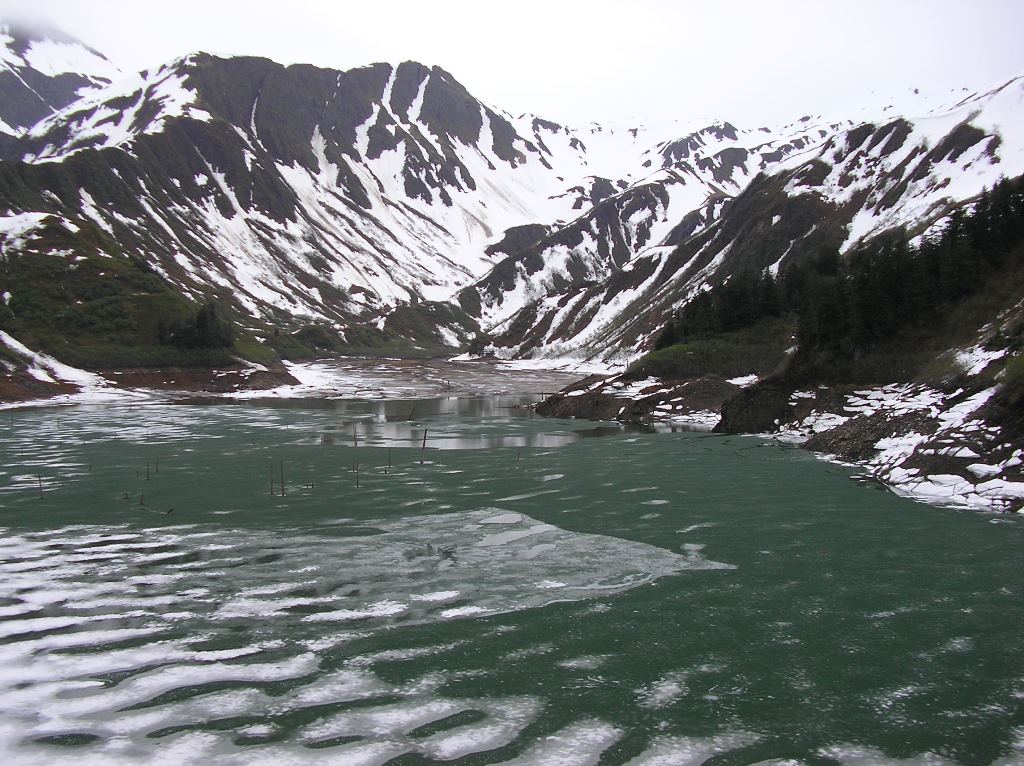 Willis watches water levels every day. He says January's warm and wet weather brought those levels up.
"The precipitation that was stored as snow on the hillsides, at least at the lower elevations, melted off and ran into the lakes," he says. "The lakes actually jumped up in January."
But there's not much snow pack left.
"I'm looking real good now when I look at the chart on the wall and see where the lake is. If we have a wonderful, glorious, beautiful summer in July and August, I'll be worried," he says.
When levels are low in AELP lakes, the company must supplement its hydroelectricity with diesel fuel.