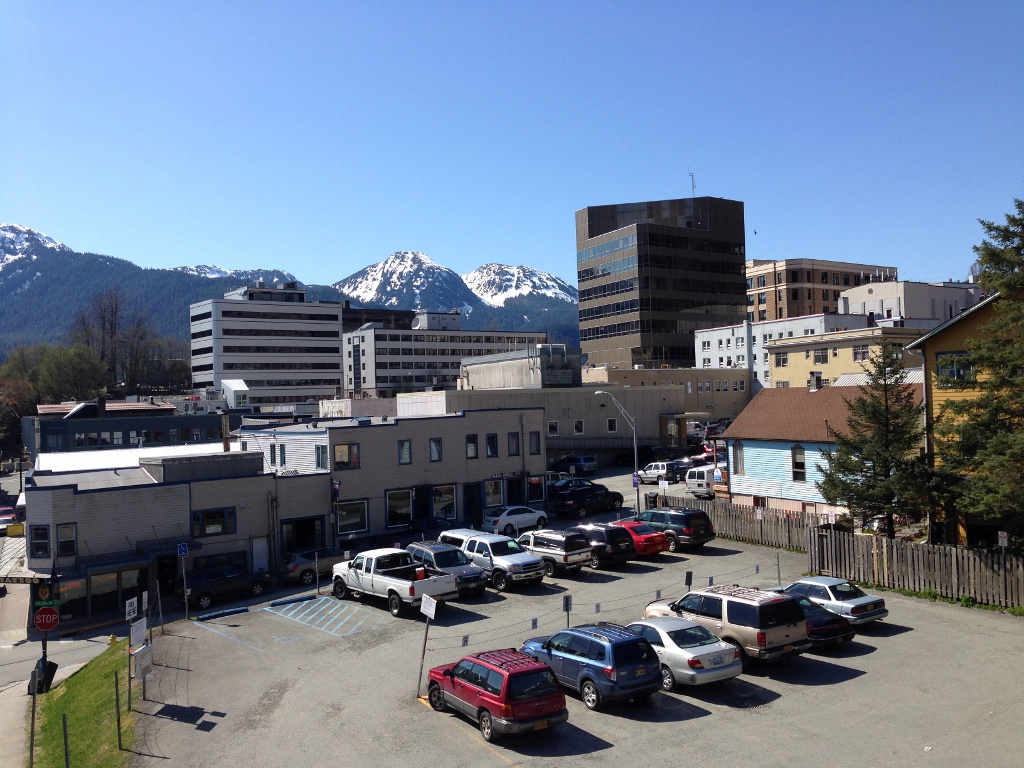 Local investors in Juneau want to turn a city-owned parking lot on North Franklin Street into a 40-unit apartment complex.
Juneau Legacy Properties pitched the idea to city officials in February. Before selling the lot, the Juneau Assembly decided to seek alternative proposals, which are due May 8.

Juneau Legacy Properties partner Steve Soenksen says the capital city needs downtown housing for tourism and state government workers.
Whether you're talking about legislative workers or people that come in and work with the cruise ship industry, none of those people are willing to or able to sign a one-year lease, because they're only in town for a certain number of months," Soenksen says. "And it's housing that would address more of a transient workforce that we have."
Lack of housing was cited as the number one challenge facing the city's economy by people who attended a recent town meeting on the Juneau Economic Development Plan.
Juneau Legacy Properties wants the lot across the street from the Baranof Hotel. It's close to the city's cruise ship docks and the Capitol building. The group is still fine tuning its proposal, but Soenksen thinks the roughly quarter-acre lot could support up to 40 apartments.
"We do need to hear what the assembly wants us to do on this site before we get too excited about it," he says. "But we feel we can put that number of units on there and make that be a successful project."
Soenksen brought the idea to the assembly in early April. Assembly members opted to seek proposals to let other interested parties have a fair shot at the property. Assemblywoman Karen Crane said the group's initial plan lacked details.
"I'd like to see us open up at least, if we're willing to look at something for that piece of property, open it up for at least 30 days and see if there are other members of the public that also have proposals here."
Juneau Lands and Resources Manager Greg Chaney says other parties have inquired about the lot. But he can't say whether they'll submit proposals, because it's a sealed bid process.
City code requires municipal land be sold at fair market value. Chaney says the lot is being appraised. But right now the city is just soliciting design concepts.
"Enough for the average person to understand what's being proposed," Chaney says. "And if the assembly likes one of the proposals they'll ask for more information and we'll come up with some sort of purchase agreement."
Chaney says any sales agreement should include a provision that guarantees construction within a certain time frame, or the city would get the property back.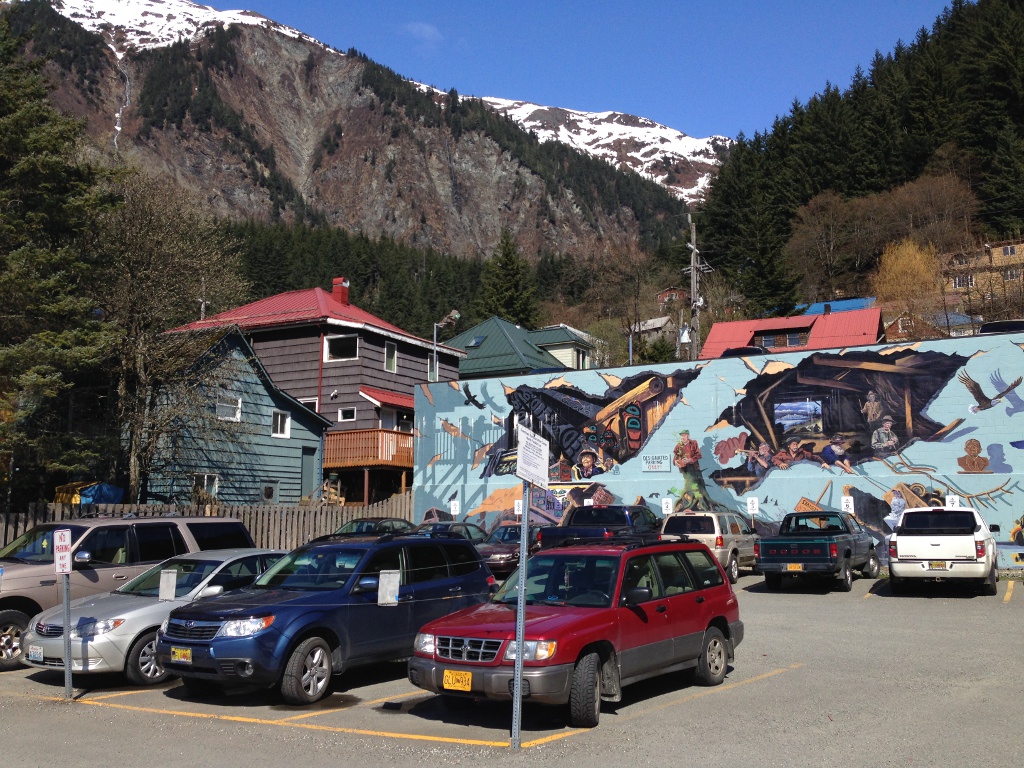 Before the city bought it in 2003, the lot was the site of Juneau Alliance for Mental Health Inc. offices and the 11-unit Colonial Apartments. A plan to turn it into a parking garage was scrapped when the city built the Downtown Transportation Center.
Chaney says the parking lot has about 25 spaces.
The value of the parking is still there. The need for it is still there," says Chaney. "But it's one of those things where you have to balance out parking need versus need for residential units."
Soenksen says Juneau Legacy Properties would aim to provide parking for building residents. He says the surface parking that's on the lot right now is not the highest and best use of the property.
"Housing is the main issue here that we're trying to solve," Soenksen says. "But we want to put together as many solutions on the site as possible. Parking is one of them, housing is one of them, people have asked about mixed use and other retail spaces that are available for things. So, the end solution is yet to be revealed."
Soenksen is an architect who works for the Alaska Department of Transportation and Public Facilities. His partners in Juneau Legacy Properties are Jill Ramiel and Ken Alper, who own the Silverbow Inn, as well as Evelyn Rousso, an architect with NorthWind Architects.
Assembly member Jesse Kiehl is a potential investor. He recused himself when the assembly made the decision to issue the request for proposals.