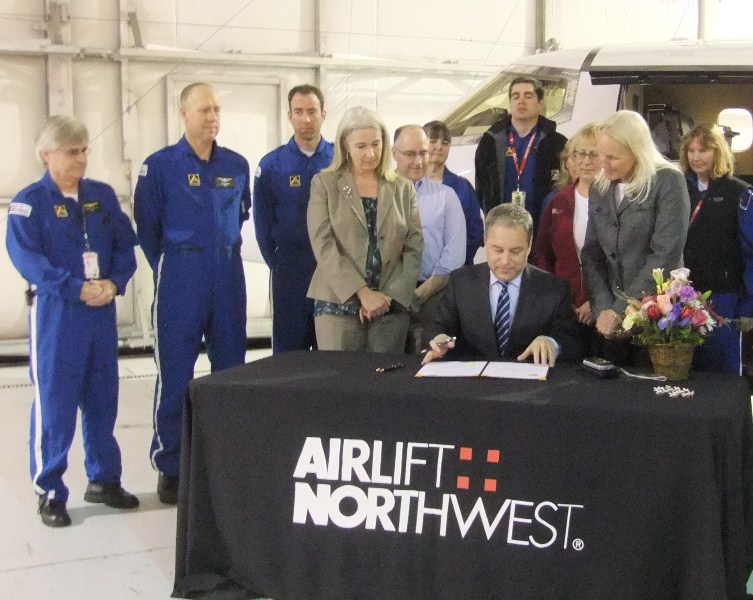 Gov. Sean Parnell on Wednesday signed a bill allowing medevac membership programs to continue operating in Alaska.
Surrounded by Airlift Northwest pilots and nurses, Parnell signed Senate Bill 159 at the Juneau hangar the company shares with Guardian Flight, another emergency medical flight service.
Airlift Northwest had been legally selling memberships to Alaskans since the AirCare program started in 2008. The state insurance division suspended it last year when the Washington company reorganized under the University of Washington Medical School and Alaska regulators interpreted memberships as insurance.
But the programs are not insurance.  Rather, they are a supplement to health care insurance that covers the patient's out-of-pocket costs, or co-pay. An emergency medical flight from a Southeast town to Seattle or Anchorage can cost $100,000 or more.
Airlift Northwest's AirCare  membership costs $99 a year and covers everyone in a household.
The program has more than 3,200 members in Alaska and Washington state. Director Chris Martin said most members live in Southeast Alaska.
It's huge peace of mind to people to know that if they are in an extreme situation and need to go either down to Seattle or up to Anchorage for more definitive care that they don't have to worry about a gigantic co-pay," she said.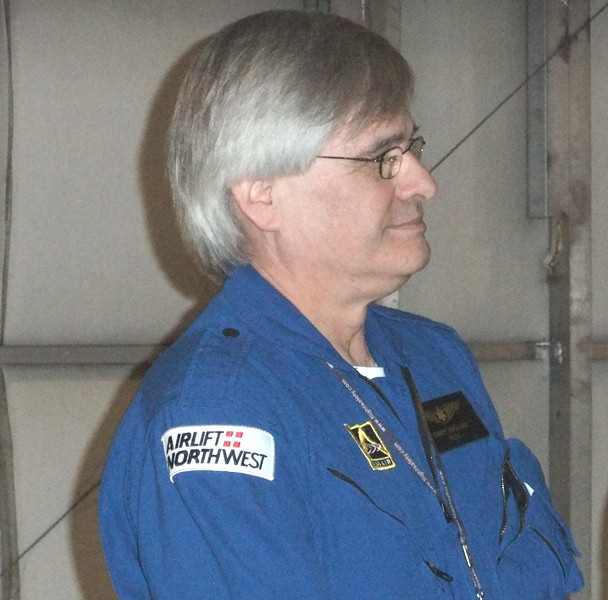 Pilot Randy Aspelund has been flying medevac flights for about 30 years. He told Gov. Parnell that local communities come together at the airport when an emergency medical flight is needed.
"It's not just us involved as pilots and flight nurses, but entire communities will come out and support," beginning with transportation department crews who ensure runways are clear.
Aspelund said volunteer firefighters and others help with loading and unloading the patient, and transporting family members and luggage to the airport.
"It's everybody on the ground at the community that we're going to that are helping and assisting in that transportation endeavor," Aspelund said.
When the state halted the AirCare and similar programs, Rep. Cathy Munoz, R-Juneau, and other Southeast legislators heard from lots of concerned constituents.  Munoz started working on legislation to correct the problem and shared it with her colleagues. Sen. Bert Stedman introduced it in the Senate, and it passed in February. The House passed SB 159 last week. The bill goes into effect at 12:01 a.m. Thursday.