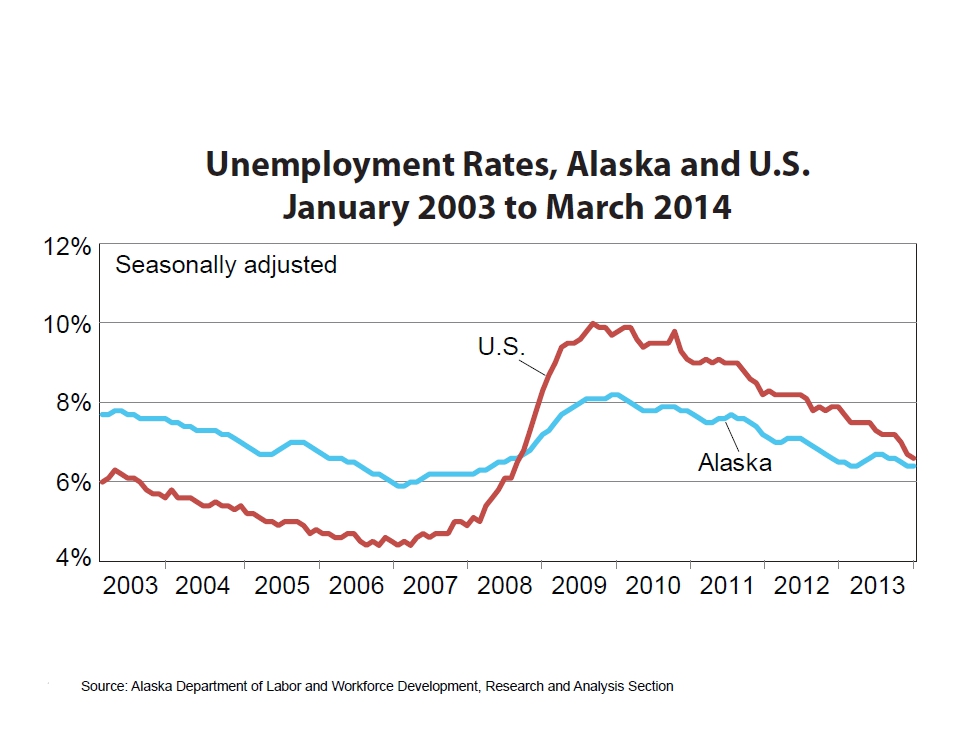 Alaska's seasonally adjusted unemployment rate was 6.6 percent in March.
That's up one-tenth of a percent from February, according to the Alaska Department of Labor and Workforce Development.
The state's unemployment rate is still below the national average of 6.7 percent, which held steady in March.
Last month kicked off the seasonal hiring season in much of Alaska. The labor department reports unemployment rates fell in 26 of 29 boroughs and census areas from February to March.
Juneau continues to have one of the lowest rates in the state at 5.4 percent. The North Slope Borough had the lowest rate last month, at 4.3 percent.
The highest rate was in Western Alaska's Wade Hampton Census Area, at 25.8 percent. The Hoonah-Angoon Census Area in Southeast Alaska was second highest at 25.7 percent.