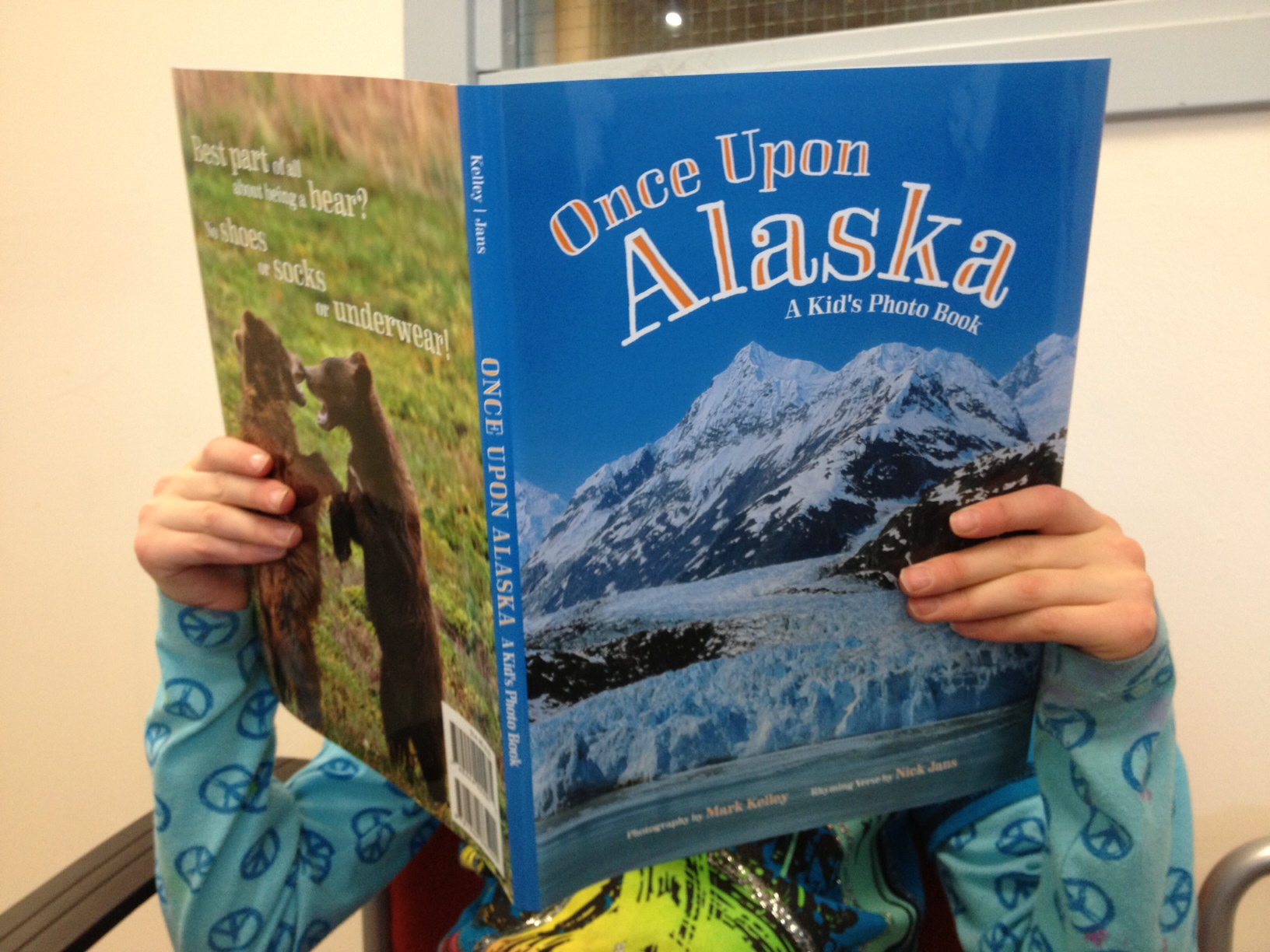 Longtime Alaska photographer Mark Kelley and writer Nick Jans have teamed up to create a children's book.
Jans is a contributing editor to Alaska Magazine and has written several books. But this is his first time writing for kids, something Jans says intimidated him.
"It took me nine books to get up the nerve to finally write a kid's book 'cause kids are the toughest audience there is," Jans says.
"Once Upon Alaska" is written in rhyming verse. While Jans is most known for descriptive prose, his first publication was poetry, which appeared in Rolling Stone Magazine. He also studied poetry in graduate school at the University of Washington.
"My parents read to me Rudyard Kipling, Shakespeare, Longfellow, Wordsworth, Coleridge– you name it. And I grew up hearing that and my mom was a musician, too, so I always had the music of words going in my head," Jans says.
"Once Upon Alaska, A Kid's Photo Book" features 25 photographs by Kelley that were shot mostly in Southeast over several decades. One photo dates back to 1976.
"So it spans a large portion of my life and some of my pictures of my kids are in there. They happen to be in there 'cause that's who I shot and I wanted to put kids in a kid's book. They were seven or eight in those pictures and now they're 25 and 27, so it's a long span of pictures, including three or four pictures that I shot last summer," Kelley says.
"Once Upon Alaska" is a new children's book, released today, written by Nick Jans, photographed by Mark Kelley, and designed by Heidi Reifenstein. All three – former and current Juneau residents – will be at the Juneau Artists Gallery for First Friday.