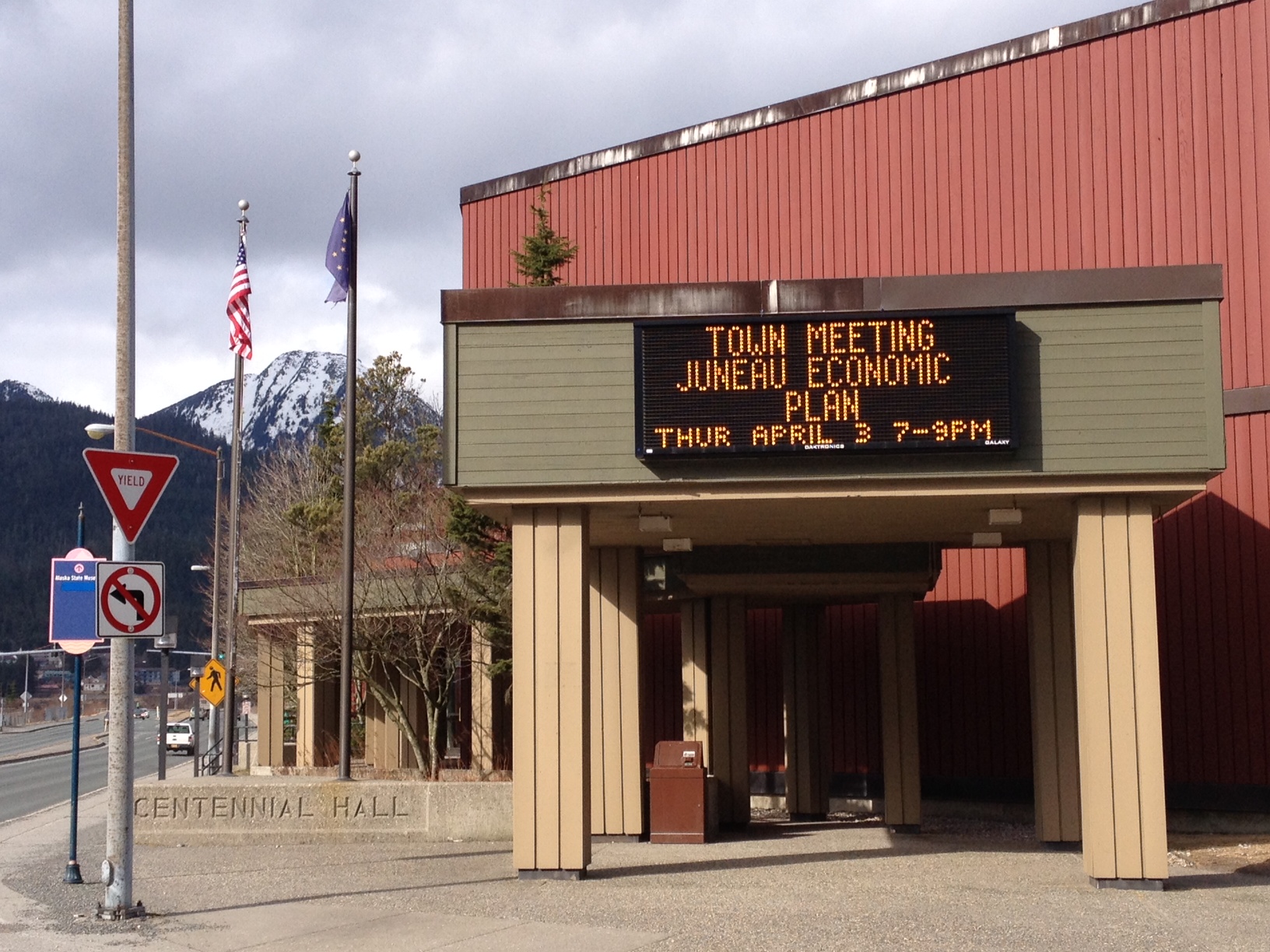 As the McDowell Group and Sheinberg Associates begin to map out Juneau's economic future, community engagement is a critical component.
Besides conducting telephone, online and business surveys, the research firms invite the community to an economic plan town hall meeting 7 p.m. Thursday at Centennial Hall.
Jim Calvin of the McDowell group says economic development means many things.
"It certainly is infrastructure development. It's also business retention, business expansion, business recruitment. It's labor force development. It's developing access to capital. It's–you name it. It's a broad thing and we want to leave it broad now. We want people to be thinking very big picture, very creatively about what opportunities they might see," Calvin says.
Besides presenting information on the current state of Juneau's economy, Barbara Sheinberg says the town hall meeting will feature an interactive poll and participants will see instantaneous results.
"We'll ask people some question about some of the data just to see how many small businesses do they think there are in Juneau and what do they think is happening with wages here. But also then really ask some bigger picture questions about the economy and where they want to go. And people actually can text, or tweet or go online," Sheinberg says.
The Juneau Assembly set aside $100,000 for an economic development plan, which is scheduled for completion in December.
Tonight's economic plan town hall meeting starts at 7 p.m. at Centennial Hall. Bring a mobile device or laptop computer to participate.