Robert Kowalski's own varying and occasionally incendiary statements about the death of Sandra Perry were the focus of Friday's session in his homicide trial in Juneau Superior Court.
Kowalski killed Sandra Perry with a shotgun blast at Yakutat's Glacier Bear Lodge in July 1996. He was charged in September 2011 with first- and second-degree murder for the homicide, while he has claimed the shooting was an accident.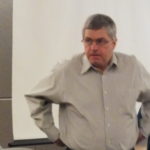 Tony Fredeen was a close friend of Perry's son Jeremy Padgett. Fredeen took the stand while the jury was out of the courtroom and testified that he remembered going over to Padgett's house with other friends shortly after Perry died. As they were drinking and commiserating over her death, Kowalski unexpectedly arrived and offered a comment.
'The last girlfriend that I that did something bad behind my back, bad things happened,'" recounted Fredeen. "That's all that I remember. I got up and left because, quite frankly, I was pretty scared. He murdered my best friend's mom. Why was he there?"
Fredeen testified outside the jury's presence so that Superior Court Judge Louis Menendez could determine whether it was relevant evidence the prosecution could use. Attorneys repeatedly tried to pin Fredeen down on the exact wording. He had a slightly different recounting when he initially took the witness stand, such as excluding "behind my back" and including "one of my last girlfriends." Because of Fredeen's altered phrasing, it wasn't clear if Kowalski was referring to Perry or someone else.
Later – with Fredeen out of the courtroom – Judge Menendez and the attorneys argued at length about the significance.
"I agree that he may have used slightly different phrases when he's reported it, but it is a distinction without a difference," said prosecutor James Fayette.
"Oh, absolutely not!" interjected public defender Eric Hedland. "'One of the last girlfriends I had' as opposed to 'the last girlfriend that I had?' That's an insubstantial difference?"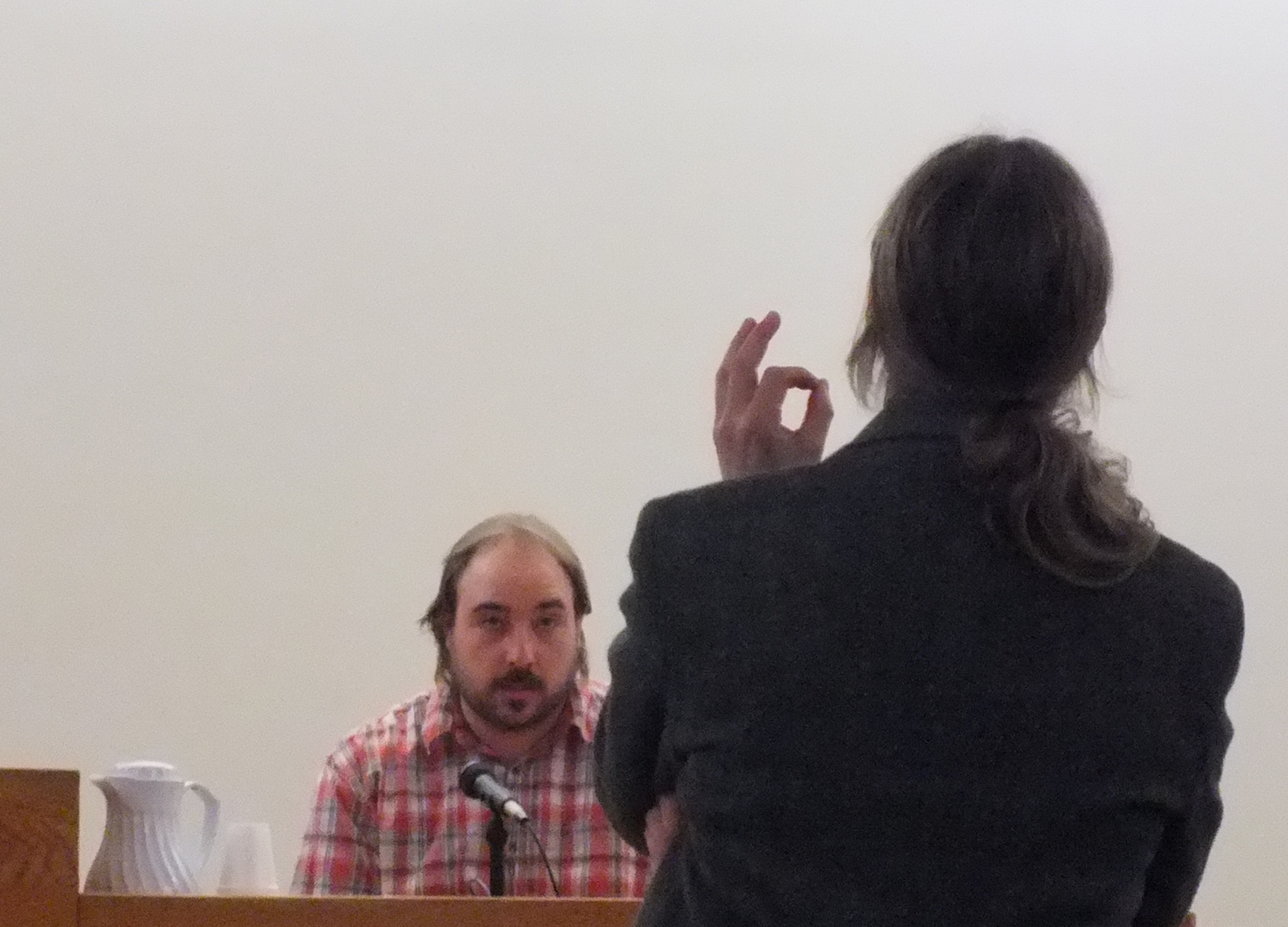 Fredeen also testified about finding out about a brief tryst between his father and Perry shortly before she died, but he didn't know if Kowalski knew about it.
Fredeen may testify before the jury during Tuesday's session.
Another account
There are several reported versions of how Kowalski fired the shotgun that night in July 1996. Last Tuesday in court, Kowalski's then-wife Karen described leaving Auburn, Wash,. in 1995 with their two boys to resettle in Ohio. Robert Kowalski would follow when their property was sold.When Karen Kowalski returned to Washington just after the Yakutat shooting, Robert Kowalski took Karen to see Perry's grave, but he denied having an affair with her.
She testified that Kowalski told her that he went outside of the Yakutat lodge with the shotgun to check on a possible bear.
When he went back in the bedroom, he kicked the bedframe and fell on the bed, but he fell on her. She said 'move'. He pushed to get off of her and that's when the gun went off."
Other witnesses reported that Robert Kowalski said he fired the shotgun after tripping on an obstacle or after flinching when Perry said "Boo!" or growled like a bear.
Karen Kowalski testified that Robert also told her that Perry wanted to him to get a divorce and they were fighting just before the shooting.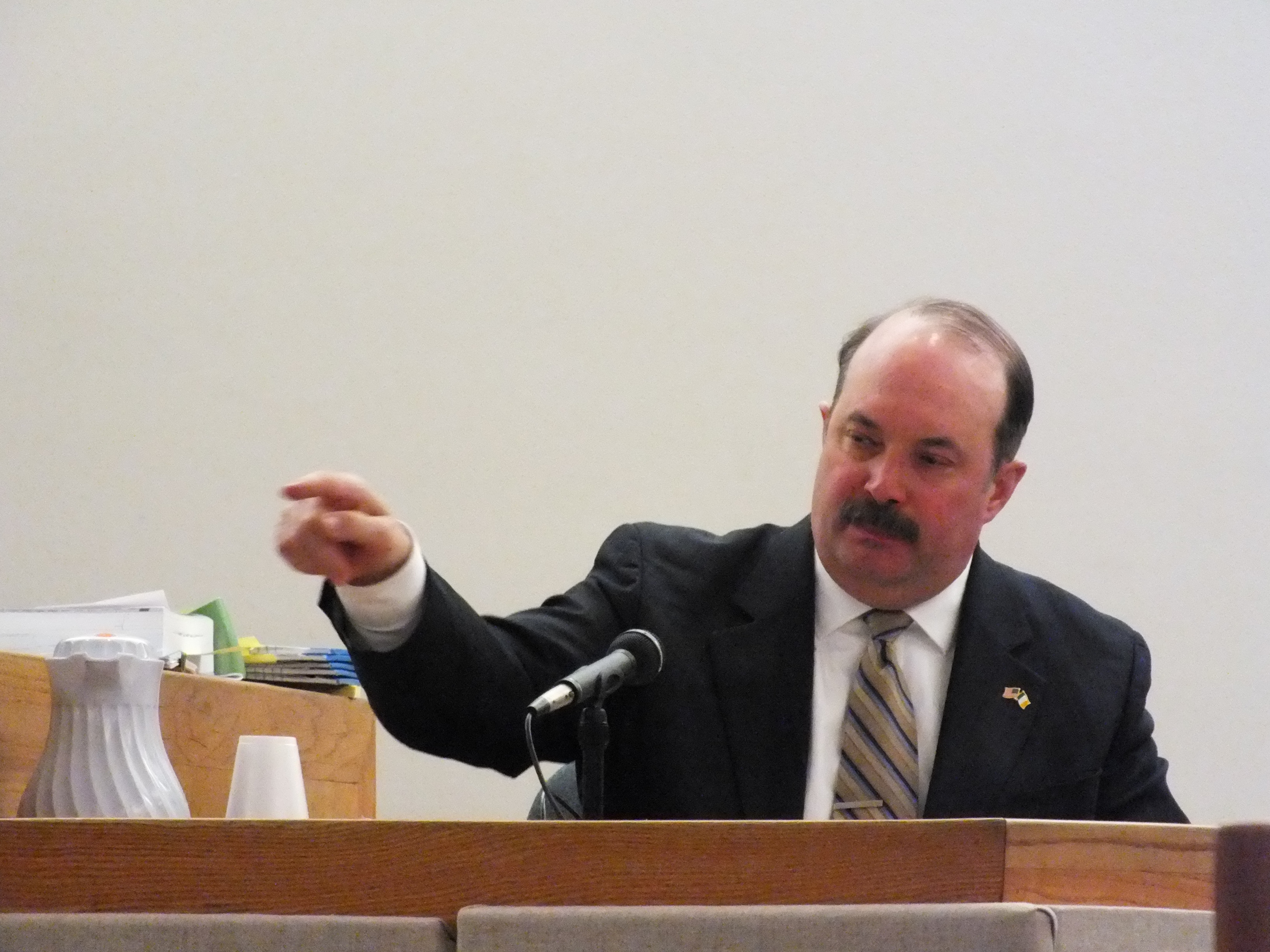 In other developments from last week:
Rex Millard, a former Kowalski stepson from Libby, Mont., testified when the jury returned to the courtroom on Friday. Millard recalled how Kowalski described the Yakutat incident about five years after Perry's death. Kowalski said that he and Perry had been drinking and were high on methamphetamine. Kowalski said he got spooked by a possible bear outside the lodge room because he was high, and the shotgun went off when he tripped.
Kathryn Thomy traveled from Columbia Falls, Mont,. for less than ten 10  minutes of testimony in Juneau Superior Court on Friday. Thomy testified to giving Lorraine Morin a ride home just before Kowalski killed her in March 2008. But she was not cross examined by the defense, and the prosecution avoided asking Thomy about whether Morin expressed any fears of being harmed by Kowalski. It was the first time that jurors heard anything related to Morin's death and it could serve as an introduction for possible testimony by Montana investigators.
Friday's trial day ended with Sgt. Randel McPherron testifying about his initial investigation of the homicide in July 1996, his retirement from the Alaska State Troopers, and then being reassigned to the Yakutat homicide as a cold case investigator in August 2013. McPherron began reading a transcript of his first interview with Kowalski in July 1996 at the Glacier Bear Lodge. When trial resumes this week, McPherron will likely continue retelling interviews in which an apparently distraught Kowalski describes how the shooting happened.