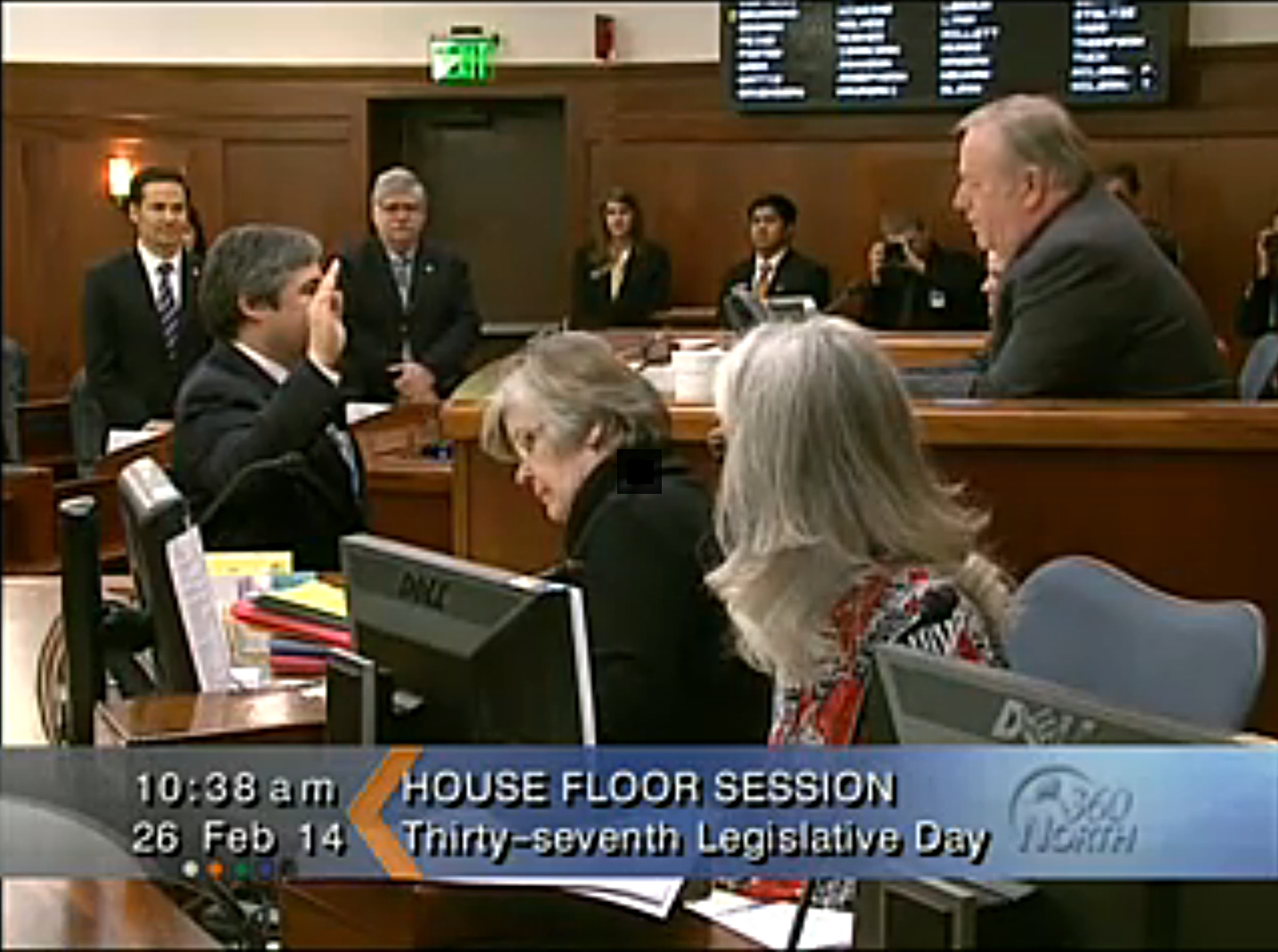 Representative-nominee Sam Kito III became Rep. Sam Kito III on Wednesday.
"I won't bite on the first day," quipped Speaker Mike Chenault as Kito approached the Speaker's dais.
"Congratulations, Representative Kito," Chenault said after he finished administering the oath of office. That was immediately followed by cheers and applause from other representatives who were in attendance.
House Democrats issued a letter on Tuesday signaling that they concur with Gov. Sean Parnell's appointment. Kito was named on Friday to fill out the term of former Rep. Beth Kerttula of Juneau who resigned last month for a fellowship at Stanford University.
Kito is a former civil engineer and lobbyist.
After the swearing in, the full House briefly recessed for a meeting of the Committee on Committees which formally approved Kito's appointments to the Education Committee and Community & Regional Affairs Committee.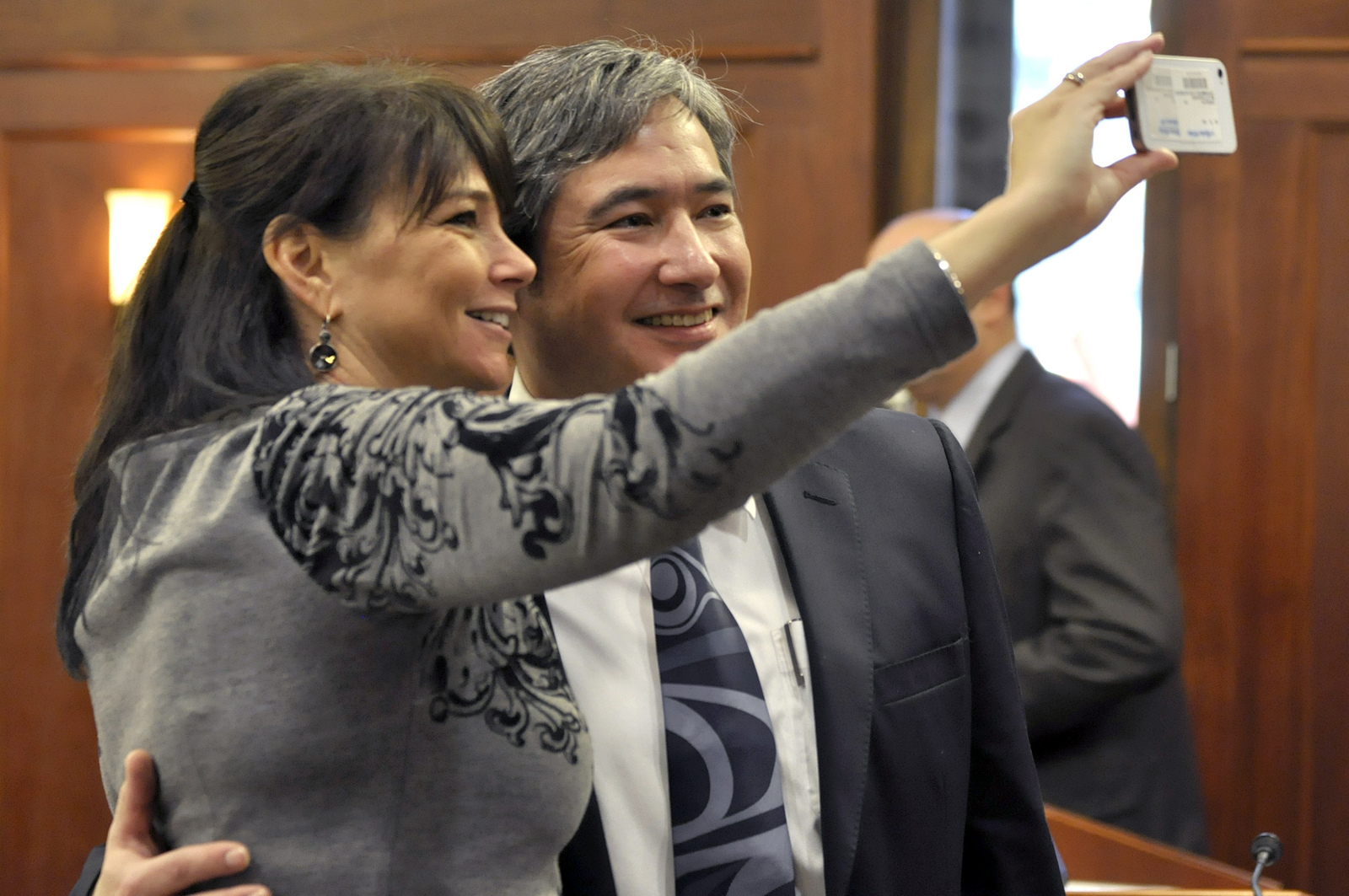 Kito's daughter, father, and friends — including former state Sen. Al Kookesh and former Juneau mayor and current gubernatorial candidate Byron Mallott — watched the ceremony from a House gallery. Kito later rose to introduce them to his new colleagues.
Kito's current district includes downtown Juneau and Douglas. Gustavus, Petersburg, Skagway, and Tenakee Springs are also part of the current House District 32.