Spot Check is Public Radio's web review series capturing the colorful perspectives of Juneau's art and culture scene as experienced by the station DJs.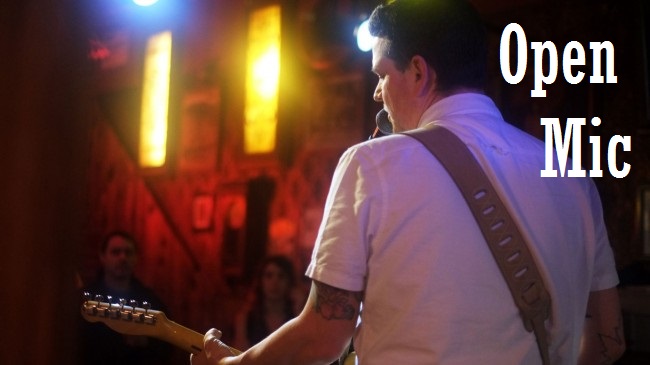 Words and photos by Jessie Herman-Haywood and Annie Bartholomew
The Rundown: Thursday, January 30th
We've all heard about it: Open Mic at the Alaskan. Juneau's best and worst music scene. It's free, everyone can go, and anything can happen. This makes for Juneau's most amazing live performances like Liz Snyder unexpectedly serenading the crowd with some new tunes she's been cooking up in her genie lamp. It also gives that random guy the courage after five PBRs to sing another live version of Wagon Wheel. You've been there.
By 10:00 we knew how the night was gonna go. The bar was medium full, with a handful of people filtering down from Sarah Conarro's show at Rookery, "A Nice Looking Time."  The rest were there just like us, hoping that tonight would be the party of their lives.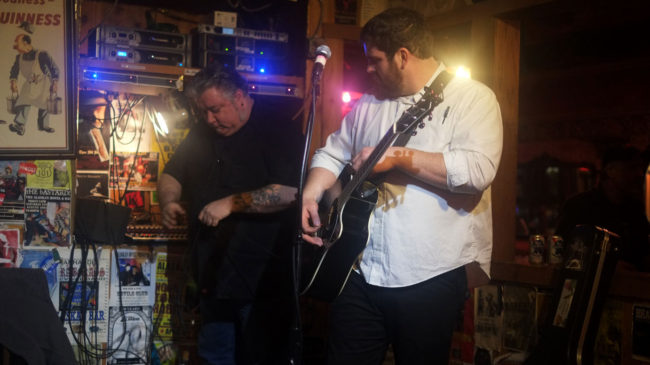 There's Scott Fry, the Master of Ceremonies. This guy can make or break your singer-songwriter set. Just make sure you buy him a drink first and he'll plug in your guitar.
Look at these beautiful hippie chicks – the night is young and Ryan's just getting started.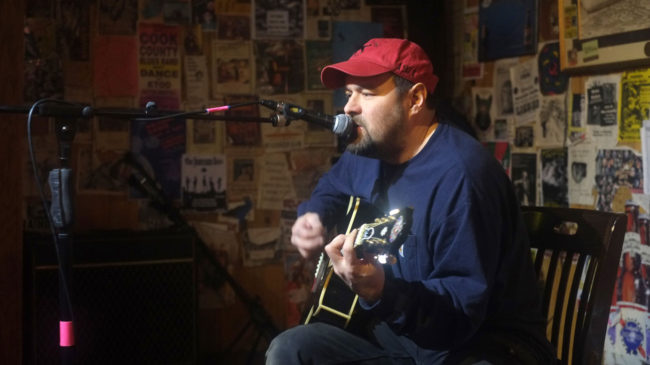 Gene might surprise you looking like a misplaced dad, but trust us, you seriously don't want to miss his Pixies covers. His set list is right on, full of classics and the occasional nod to current music. We're glad he tucked his kids in early to play for us.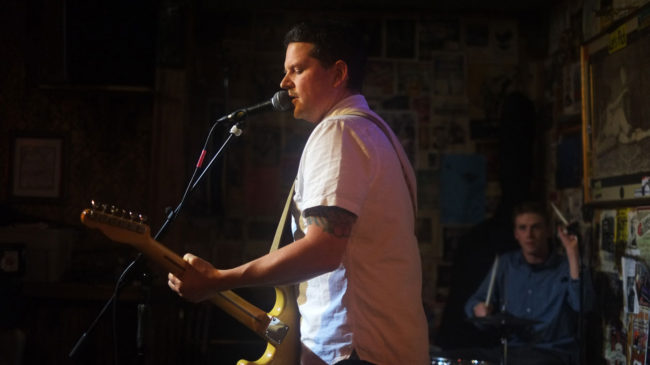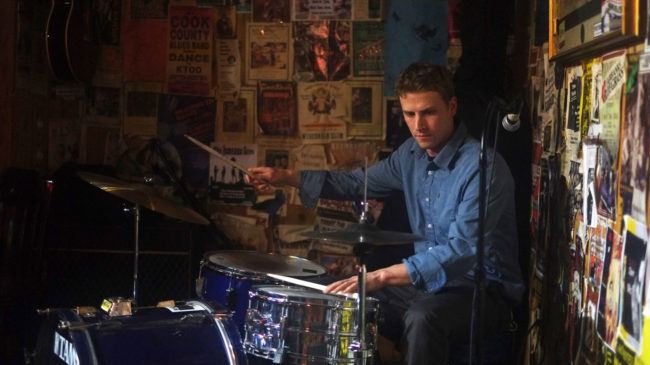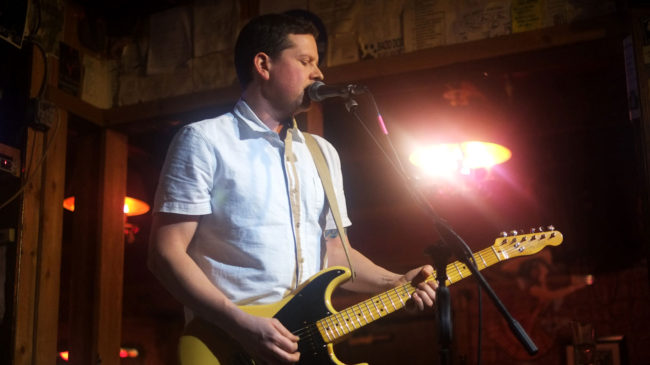 The electronic rock duo Tiger Pilot made an appearance midway through the night. Everyone put down their drinks to dance when Morgan and Nick took the stage. The boys delivered a fun, punk-influenced indie rock set. The kind of music that will make you wanna quit your job, get a tattoo and grommet all your denim — and then quickly remember about that 5 a.m. wake up call (which they actually do, six days a week.)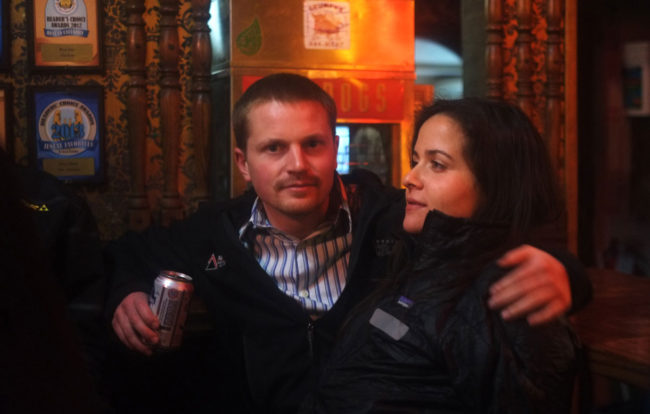 As you can tell, Bryce really enjoyed the music. Along with the company.
Ryan Cortes onstage in true form. His friends were nervous for him, but Ryan wasn't. He played the only Johnny Cash number of the night. Like most things he does in life, it was surprisingly awesome.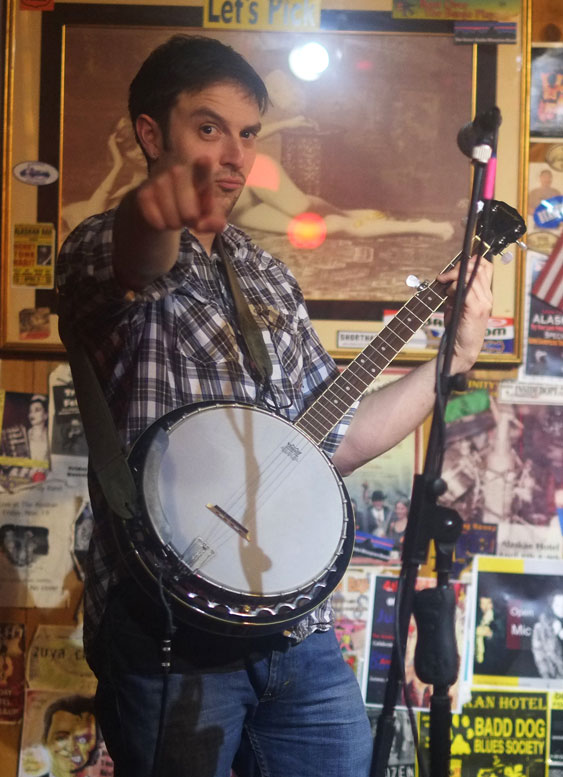 And then this guy got onstage. One part of Juneau's own Flight of the Conchords duo. They are die-hards, never missing an opportunity to rock Juneau with their matching shirts, mostly adult contemporary tunes and some of Roger Miller's Oo De Lally slipped in there.
Find Jessie on Instagram @messyjessiehh and Annie at @annibalaska