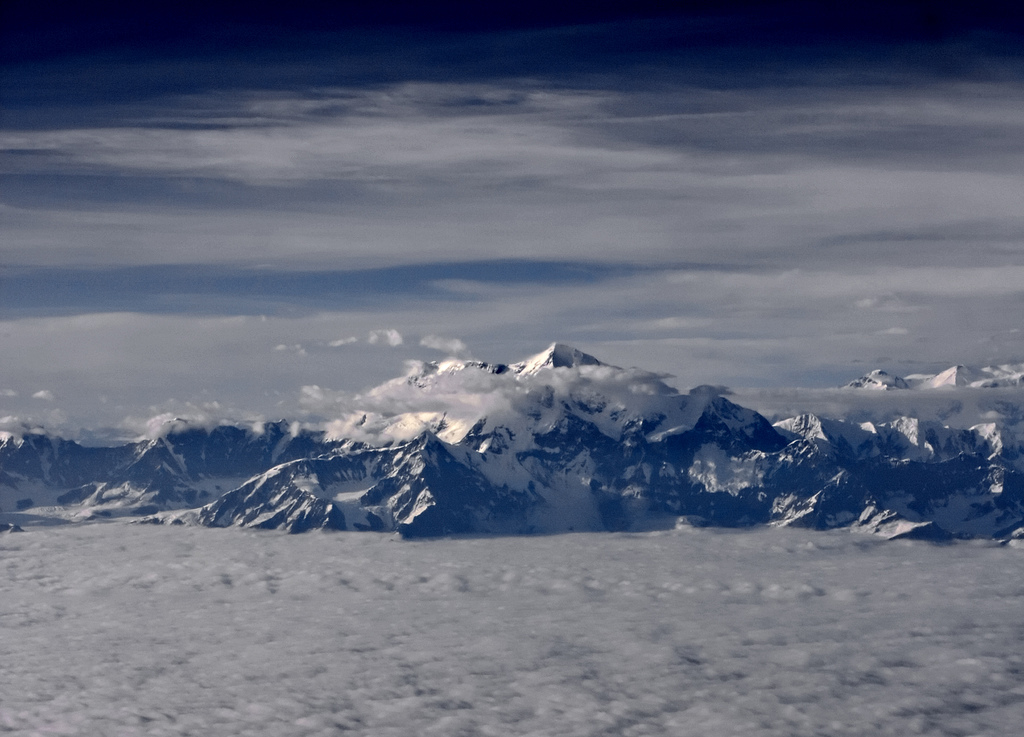 In addition to his position as Professor of Geology at the University of Idaho's College of Mines, Dr. Maynard Miller was the face and driving force for over a half-a-century for what became the Juneau Icefield Research Program.
As we reported earlier this week on KTOO, Miller passed away Sunday at his home in Moscow, Idaho at the age of 93.
Son and former Juneau resident Lance Miller said that his father had a few adventures in Alaska before he helped establish what was then called the Juneau Icefield Research Project for the Office of Naval Research.
He had been coming up here since he was young. His first trip to Alaska was actually in 1937 with Brad Washburn. They did the first ascent of Mt. Bertha out in the Fairweathers. Then he climbed (Mount) St. Elias (and) had an expedition there. In the '40s, they did the first ascent of the East Ridge of St. Elias and then this evolved into glacial research."
(Reporter's note: Maynard Miller, by our calculations, would've been around 17 or 18 years old when he initially accompanied Bradford Washburn. Washburn and Miller later conducted expeditions in the early '40s to map termini of various glaciers in Southeast Alaska. By then, Miller was a geology student at Harvard and the Mt. St. Elias climb was made in 1946 by the Harvard Mountaineering Club. Source: Pictorial landform map of Glacier Bay Juneau Icefield Region published by Molenaar Landform Maps, rev. 1993)
After the initial research kicked off in 1946, the Juneau Icefield Research Program became a glacier research and academic teaching program.
KTOO interviewed Dr. Maynard Miller or profiled JIRP several times over the years. As promised earlier this week, here's a re-airing of the mini-documentary on JIRP that was originally broadcast on KTOO-FM in July 2000: