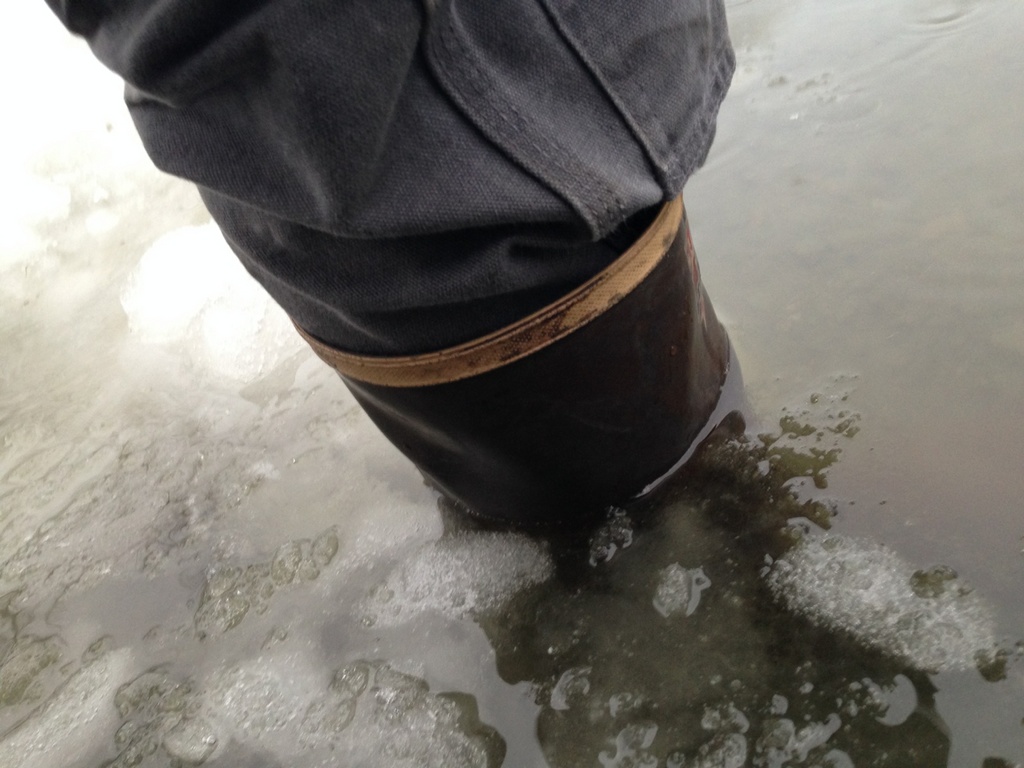 National Weather service has issued a flood warning for the Juneau area, where avalanche danger is also high.
Meteorologist Wes Adkins says Montana Creek and Jordan Creek are being watched.
As of 10 a.m., Montana Creek was at 13.4 feet, with flood stage starting at 15.5 feet. Jordan Creek was 9.1 feet as of 11 a.m., with flooding at 9.7 feet, although Adkins says Jordan Creek does not rise quickly.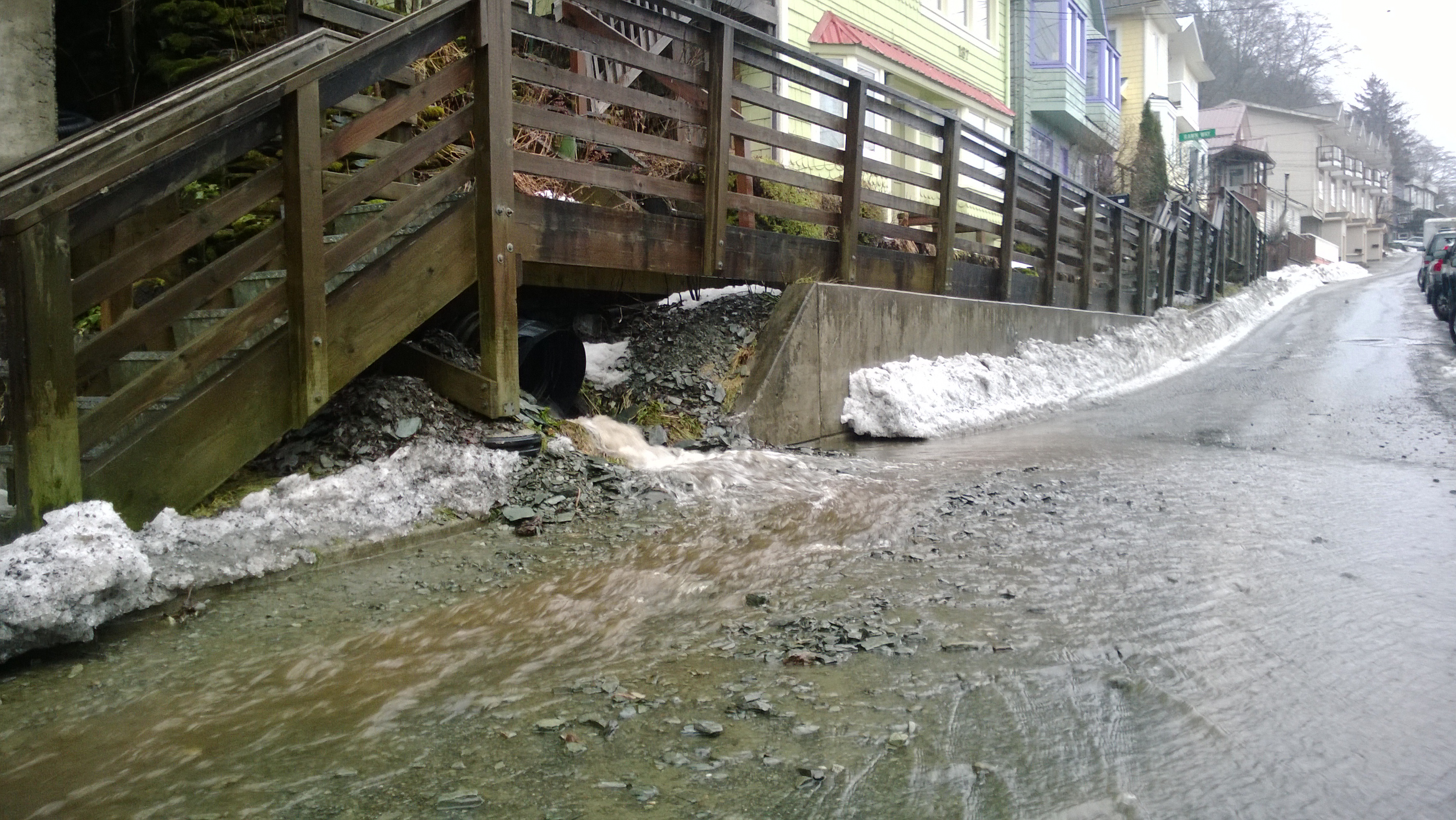 Heavy rain is expected to continue till late this afternoon.
"We should start to get a front pass through here and that will – maybe not turn off the precipitation – but it should make it more showery and that just means more off and on rain, so therefore our rates of rainfall will come way down, so that will give some time for these streams and rivers to start on the diminishing trend," Adkins says.
The flood warning is in effect until 6 p.m.
"It's pretty amazing that at the coldest point of the calendar in Southeast Alaska, we're getting temperatures in the 40s right now, so it's really moist and just a very saturated air mass," says Adkins.
Tom Mattice is Emergency Programs Manager for the City and Borough of Juneau. He says avalanche danger continues to accelerate:
"We're going to have continued danger into tomorrow and the next day but it should start slowing down a little bit as precipitation rates slow down a little bit , so if we get through the dark without anything huge, then it'll start to at least stabilize. As we are right now, danger is still going up as we continue to add this significant mass to it."
Record-breaking weather:
Meteorologist Wes Adkins says Staney Creek near Klawock on Prince of Wales Island has reached flood level. It's also broken a past record not seen since the early 1990s. As of 11:30 a.m., Staney Creek was at 17.5 feet, but Adkins says it's starting to level off. The previous record was 17.2 feet. At this time of year, the creek is usually between 7 and 9 feet.

Mattice says there's been avalanche activity on Thane Road and the Behrends Avenue avalanche path, but nothing significant, "The problem is, is there are multiple starting zones in those areas so with low cloud coverage, it's hard to determine if we had a piece of hill come down or the whole thing come down, so there's still significant potential throughout the whole community."
Mattice says people should limit their time in danger areas:
"Definitely don't hike the Flume or Perseverance Trail today. Definitely don't walk, jog, or park along Thane Road today. If you have to go to the Behrends neighborhood for something, minimize time there. There's no reason to hang out in the streets and play basketball with the kids."
To report an avalanche or mudslide, call Mattice at 586-0419. If it's an emergency situation, call 911.