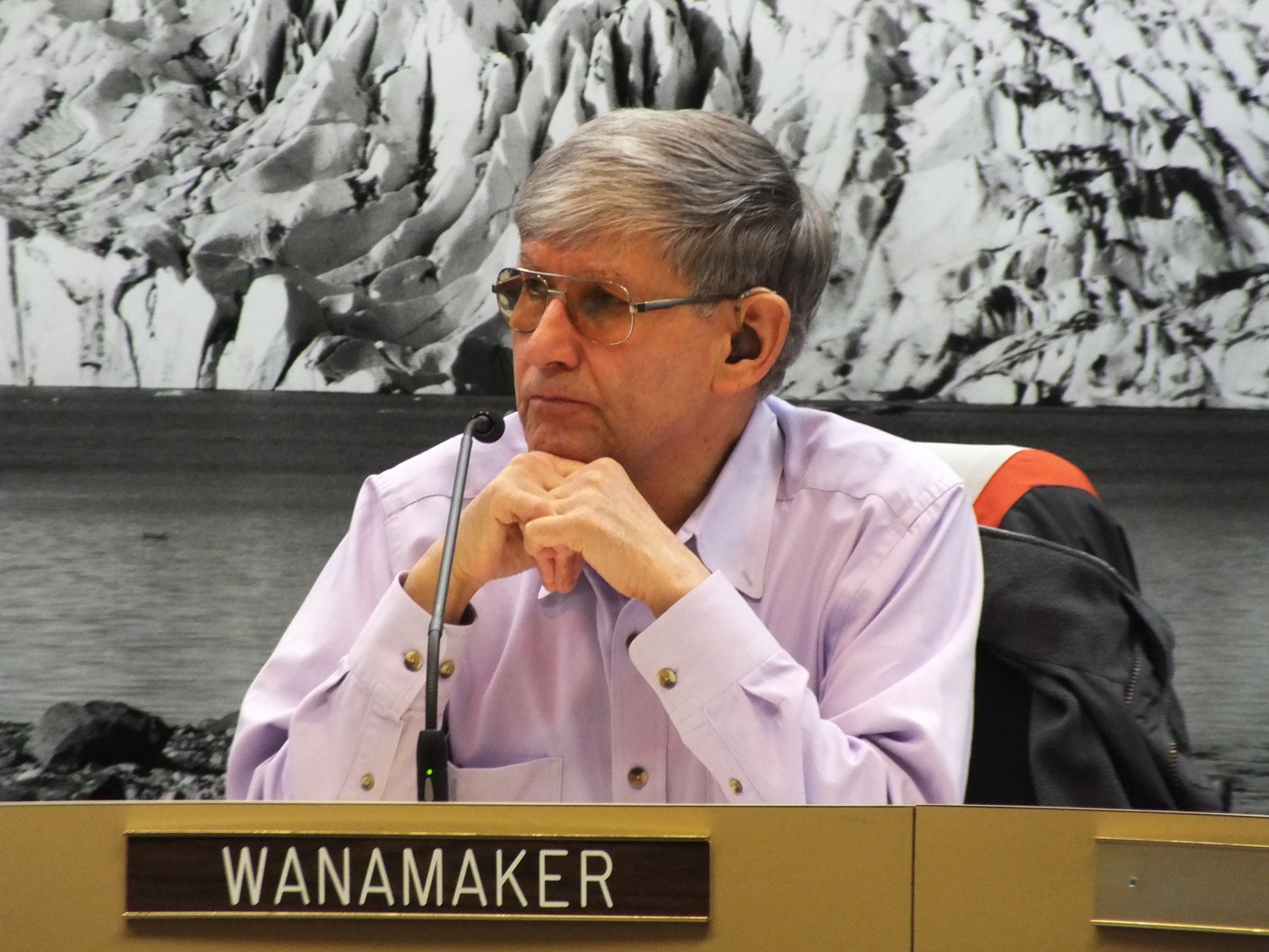 A Juneau Assembly committee has endorsed a proposed review process for determining when municipal construction projects warrant a Project Labor Agreement.
The Assembly Public Works and Facilities Committee on Monday voted unanimously to send a resolution establishing the procedure to the full Assembly with a "do pass" recommendation.
The one page document calls for a review team to look at projects estimated to cost more than $4 million. The team would include the City Engineer, the head of the department under which the project is being built, and someone from the City Manager's office.
Rorie Watt is the City Engineer, who would chair the review team.
"The biggest effect is it broadens decision making within the city beyond either just myself, or the Airport manager, or the Bartlett manager, or the Port Director," Watt said.
A Project Labor Agreement is a pre-hire deal that sets basic terms for things like wages, benefits, and working conditions.
In 2008, the Assembly adopted a policy supporting the city's use of the agreements to the fullest extent allowed by law. Members reaffirmed that policy in October and decided to clarify the review process after the city's Docks and Harbors Department bid a $54 million cruise ship dock project without a labor agreement.
Courts have upheld the use of Project Labor Agreements by governments as long as they demonstrate a clear public benefit. The proposed review procedure lists such benefits as timely and efficient completion of city projects, and ensuring labor peace and stability.
Critics of Project Labor Agreements have charged they unfairly benefit unions.
Related stories:
Juneau Assembly committee looks to simplify labor agreement resolution
Non-union contractors blast Juneau's Project Labor Agreement policy
Juneau Assembly unanimously confirms support for Project Labor Agreements
Unions criticize lack of pre-hire labor agreement for Juneau dock project