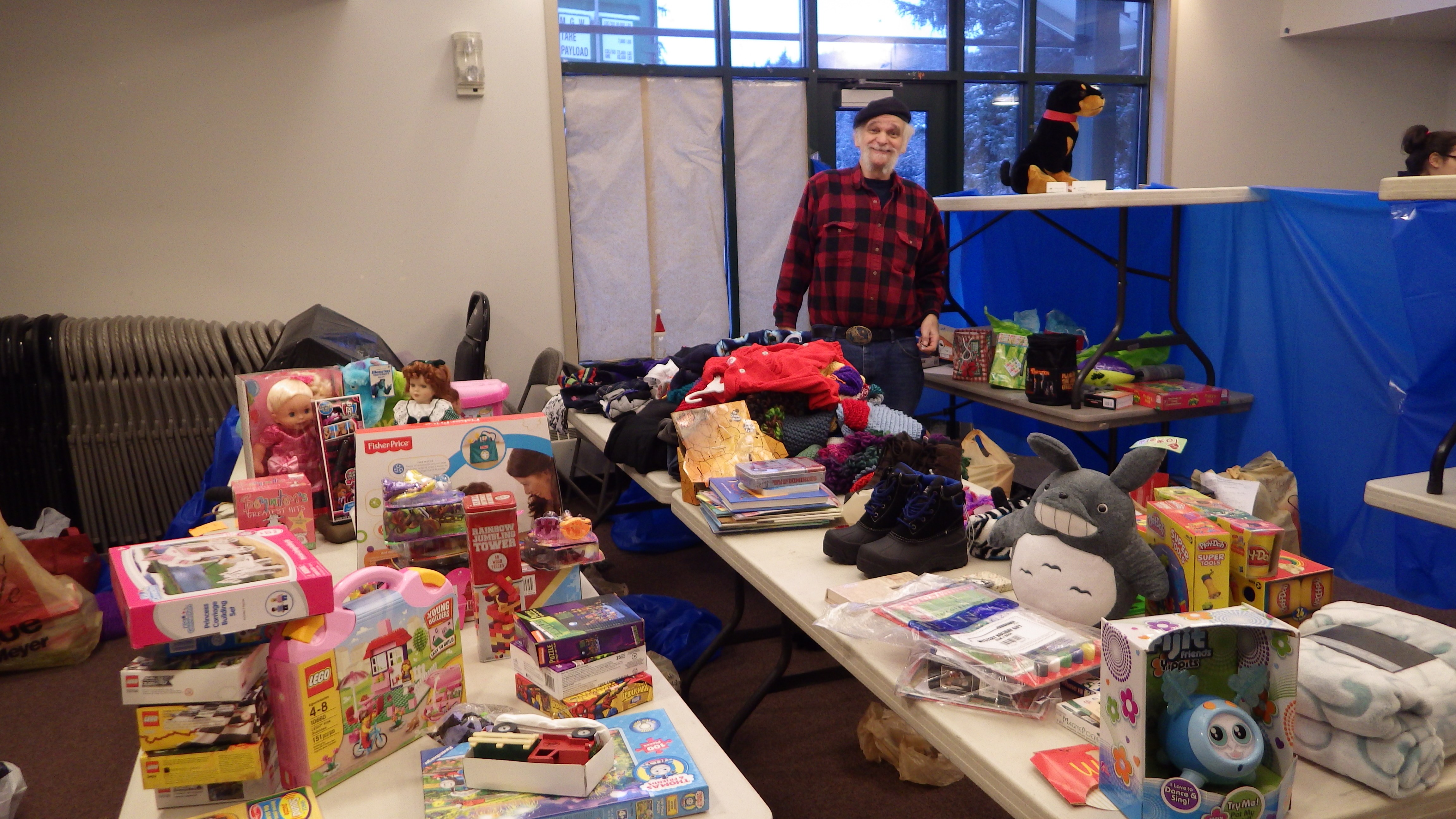 Many Juneau families in need during the holiday season were still able to put presents under the tree and share a festive meal thanks to charity organizations and community programs like Adopt-A-Family and angel trees.
St. Vincent de Paul provided Christmas gifts for 150 children.
"The children put down one thing that they needed and one item that they wished for and so what we did is we tried to make sure we got the item they wished for and if the need was a coat or something like that, we got all new coats for the kids. We had hats and gloves, socks, we had toys," said volunteer Louise Wertheimer.
Roughly $50 was spent on each child and Wertheimer said volunteers were able to find almost everything that was desired. "We couldn't find a green Power Ranger suit or a blue Power Ranger suit."
As parents picked up gifts on the days leading up to Christmas, St. Vincent volunteers gave out more than 150 turkeys and 75 food baskets.
"It makes you so happy and at the same time it just brings tears to your eyes. They give you a hug and thank you and they got tears running down their face and they tell you that we wouldn't be having Christmas if it wasn't for St. Vincent's, and that's what makes it all worthwhile is to know that we have helped these families with the children that really need the help," said Wertheimer.
Carol Pitts is the community resource coordinator at The Salvation Army. As of Christmas Eve, she said the Salvation Army had assisted just over 200 families, totaling 650 people. Those numbers are down from last year when the Salvation Army helped 237 families, but Pitts, who was working Christmas Eve, said requests for food and gifts were still coming in, "We have some emergency situations that just kind of come up at the last minute and people didn't realize that they were going to need assistance and then they are in a situation where they do."
While the number of families signing up for assistance remained somewhat consistent, Pitts said the number of those willing to adopt a family was down this year, "Normally, I have about 25 to 30 people who will adopt and that's organizations and individuals and families. This year I had 13."
The remainder of families received food boxes donated by various organizations and community members, as well as toys brought in through angel trees.
The Salvation Army continues their efforts even after the holiday season.
"Christmas is just one of the many times that people need assistance and, of course, it's just more important at Christmas time because it can be a very difficult time and puts a lot of extra burden on families, but people need food all year round," Pitts said.
Throughout the year, the Salvation Army provides food, grocery store vouchers, and clothes on Tuesday morning and Thursday afternoon.