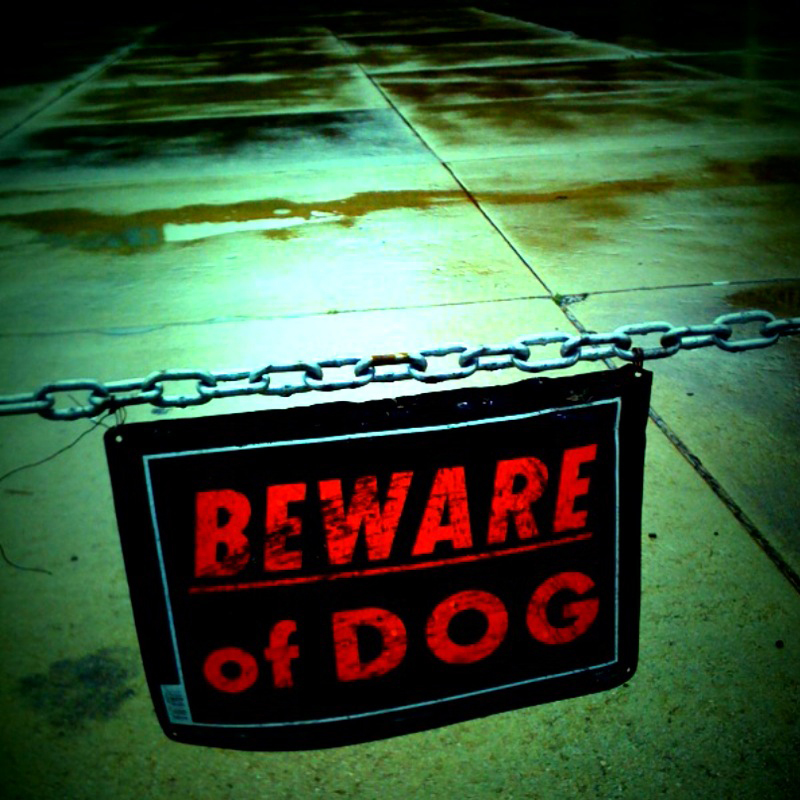 Juneau Animal Control only labels dogs as "dangerous" or "potentially dangerous" as a last resort. Two recent attacks have put the agency in the spotlight.
On Monday, an Animal Control official urged the Juneau Assembly not to adopt breed specific legislation in response to the attacks. An animal behavior expert says that's the right idea.
Dr. Christopher Pachel, a board certified veterinary behaviorist, who practices at the Animal Behavior Clinic in Portland, Oregon, says banning or restricting the ownership of certain dog breeds does little to prevent attacks or increase public safety.
"Enforcement becomes an issue. So unless you've got a plan in place to be able to actually enforce breed specific legislation, the idea that it's going to magically have an effect on safety is sort of misguided," Pachel says. "The other piece of it is, any breed of dog is capable and potentially would engage in those behaviors that led to those incidents."
Pachel hasn't treated any of the dogs involved in two recent attacks in Juneau. But he sees animals in his practice all the time that display aggressive tendencies.
He says breed can be a factor in dog aggression, but it's not the only factor.
"That would be almost like saying every Border Collie is an amazing herder, or that every Labrador is an amazing hunter," he says. "That's just not true. There's going to be a tremendous variation within that breed profile as to how likely that particular animal is to engage in certain behaviors."
Pachel says it's important for dog owners to know their pet and what might trigger them to behave a certain way. That too can vary from dog to dog. He says some are fear biters, others are territorial. Still others might have another trigger.
He recommends positive reinforcement, like treats, to encourage good behavior.
"So the dog is motivated to think or respond in a particular way, because of the fact that that's the emotion or the behavior that's reinforced," Pachel says.
He says the problem with using punishment or negative reinforcement is that it needs to be done consistently, with perfect timing and intensity every time the dog displays bad behavior.
"If those rules are not implemented correctly, we actually increase fear and anxiety," he says "because something unpleasant is happening, but in an unpredictable or inconsistent manner."
Juneau Animal Control Director Matt Musslewhite on Monday recommended the city assembly not to pass any laws targeting specific dog breeds. While pit bulls and pit mixes were responsible for two recent attacks, Musselwhite said the breed doesn't even rank in the top three for dog bites reported in the Capital City.
He said there are currently 14 dogs deemed "dangerous" or "potentially dangerous" in Juneau, and he listed some of the requirements those dogs' owners must meet to protect public safety.
"One-hundred thousand dollars in liability insurance to be carried by the owner, signs posted to indicate that a dangerous animal lives on the premises, the animal must wear a special dangerous dog collar and tags, and when outside the residence the animal must be muzzled and controlled by a leash no longer than four feet," he said.
Musslewhite said Animal Control would like to update Juneau's current laws to improve reporting requirements for dog bites and rabies vaccinations.
If there are any new laws, Pachel suggests focusing on things humans can manage or control.
"Leash laws, or what does containment look like, or are there restrictions on the number of hours that a dog might be left outside unattended… Things of that nature," Pachel said.
According to Musslewhite, Animal Control tries to work with dog owners to address any behavior problems before labeling a dog as "dangerous" or "potentially dangerous." Juneau Animal Control is part of the nonprofit Gastineau Humane Society, which has a contract with the city to provide the service.
Related stories:
Animal control advises against dog breed discrimination
Two people cited for recent dog attacks
Dog attack victim, hero recount their ordeal
Animal Control investigating two dog attacks in Juneau