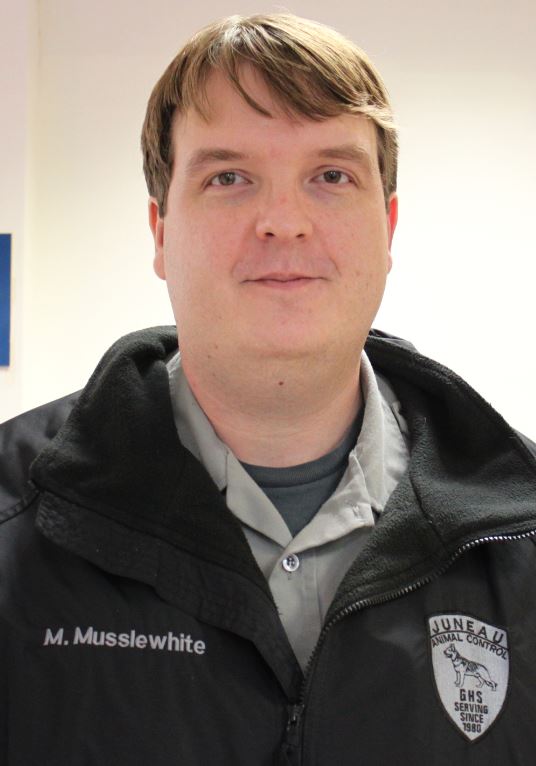 Director of Animal Control and Protection Matt Musslewhite advised the Juneau assembly last night not to pass any ordinances against certain dog breeds.
Musslewhite spoke during public participation in response to two recent dog attacks in Juneau and the media's coverage. "There's been discussion in the media focusing on certain breeds of dogs contributing to the majority of bite cases in our community," he said.
According to Musslewhite, 76 dog bites were reported in 2012 – only 14 percent are from stray and loose pets, while the majority of bites are from the victim's family pet.
"Juneau's top three breeds for reported dog bites include Labrador retrievers, shih tzus, and Jack Russell terriers," said Musslewhite.
Of the 26 breeds on the list of reported dog bites, Musslewhite said pit bulls come in low on the list.
"Based on this information," he said, "I would strongly urge the assembly not to consider any future ordinance that would place restrictions on a specific breed."
In the coming months, Musslewhite said animal control will look at updating current Juneau ordinances to improve reporting requirements for dog bites and rabies vaccinations. State law requires health care providers report animal bites inflicted on humans, he explained, but no law requires reporting animal bites inflicted on other animals.
According to Musslewhite, Juneau currently has 14 animals that are classified as "dangerous" or "potentially dangerous."
Related Stories:
Two people cited for recent dog attacks
Dog attack victim, hero recount their ordeal
Animal Control investigating two dog attacks in Juneau