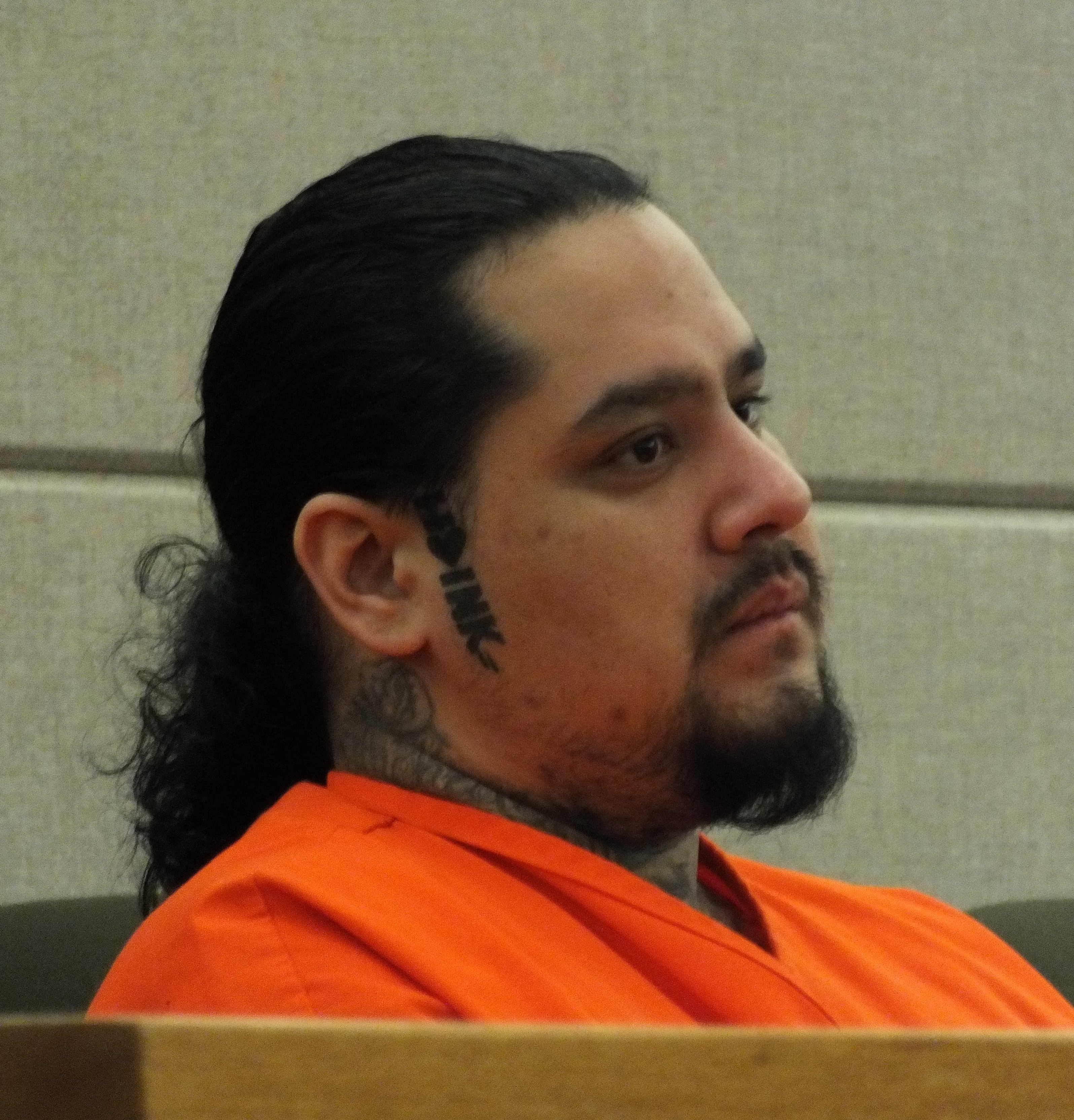 Juneau Police report that they picked up 32-year old Steven Duane Thomas, also known as 'Chunk', on Saturday afternoon.
Officers say they arrested him after he apparently tried to leave the rear window of a residence at the 2800 block of Mendenhall Loop Road. He was lodged at Lemon Creek Correctional Center.
Thomas was the alleged driver of a vehicle that pursued another vehicle up Egan Drive before shots were exchanged. According to prosecutors, Thomas was allegedly driving a silver Dodge Intrepid with 33-year old Kenneth Ketah as a passenger when they pulled up to a green Dodge Neon that was occupied by 24-year old Jerall Torres and 26-year old Amanda Phillips on the morning of December 6th. Torres reported seeing muzzle flashes and heard as many as six gunshots. Torres told investigators that he rolled down his window and returned fire with three or four gunshots.
The rolling gunfight apparently occurred shortly after a meeting between Phillips and Ketah at the Breakwater Inn where Ketah allegedly threatened to kill Torres. Earlier on that same morning, Torres allegedly wounded 45-year old James Depasquale during a confrontation and shooting at the Coho Apartments.
Thomas is being charged with five felonies including misconduct involving weapons for felon in possession of a firearm and misconduct involving a weapon that was used in a drug crime. He's being held pending posting of $50,000 bail.
Ketah was arrested and charged last week in connection with the case.