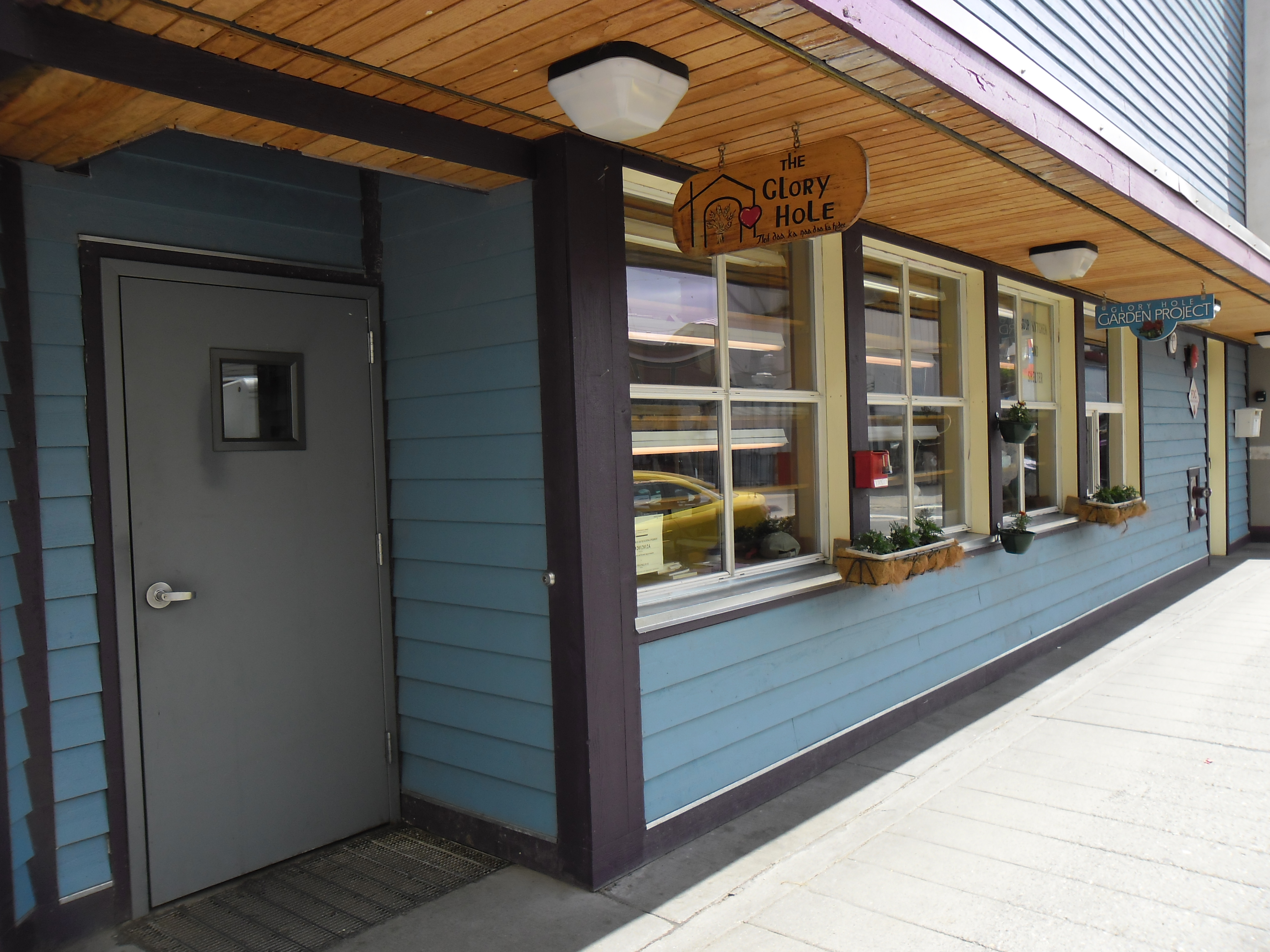 Juneau's soup kitchen and shelter recently received a donation of salmon with an estimated retail value of more than $100,000.
Nine tons of individually wrapped frozen salmon steaks sit in a container at Juneau's Alaska Marine Lines. The fish has been donated to The Glory Hole, Juneau's soup kitchen and shelter.
The donation was made by SeaShare, a non-profit based in Seattle that works with the seafood industry to help get food to people who are served by food banks and soup kitchens.
"Our role is we try to make it easier for fishermen and processers to donate and we're able to bring in other companies who can help with freight or packaging or storage so the donating entity doesn't have to bear the whole brunt of bringing them up there," says SeaShare executive director Jim Harmon.
The salmon donated to Glory Hole is chum bycatch from the pollock trawl fishery in the Bering Sea.
"Fishermen have the opportunity to retain those fish and bring them into shore and donate them to SeaShare. We're the only agency authorized to receive prohibited species catch. If they don't retain them for us, they have to throw them overboard so there's no economic incentive to them for retaining high value salmon while they're fishing for pollock," Harmon explains.
SeaShare will donate about 1.5 million pounds of fish this year – ten percent of that comes from the bycatch program; the rest is from seafood companies.
Harmon says the goal is to utilize fish that would otherwise be thrown overboard. SeaShare works with more than 120 boats, which Harmon says accounts for every boat in the Bering Sea pollock fishery and more than half in the Gulf of Alaska fishery.
"We make it clear that nobody is asking for bycatch, the people who work with us are some of the best fishermen who work the hardest to avoid it but when they do catch it, they want to see something good done with it," says Harmon. "They want to utilize everything that's in the net, so they donate it to us."
SeaShare has also donated fish to Anchorage, Kodiak, Fairbanks, Kotzebue, Galena, Dutch Harbor, and St. Paul.
In February Juneau's Glory Hole received 8,000 pounds of sockeye fillets shared among a few other organizations. Executive director Mariya Lovischuk says she was initially overwhelmed with the current donation of 18,000 pounds, "but then I figured that definitely if I called around our partner agencies we would be able to utilize the fish for sure, and I was right, so now all the fish is going to the right places."
The fish is being divided based on need and freezer space. Glory Hole clients will help distribute the salmon to more than ten other organizations, including Southeast Alaska Food Bank. Manager Darren Adams says the food bank will get 5,000 pounds.
"That's a very generous donation," he says. "We can always use an influx of protein. We tend to get a lot of empty calories but it's always nice to get stuff like salmon and other meats that allow us to offer something healthy to our clients."
Adams says the food bank will distribute the fish to several organizations in Juneau as well as to individuals and families that pick up food on Saturdays. Last Saturday, that was 60 people but Adams says the number changes week to week.
According to Lovischuk, Glory Hole will keep 3,000 pounds of salmon. She says that'll help feed the 60 to 100 people that go there for lunch every day. "I think it'll probably be enough protein for us to do our lunch program for two months."
Lovischuk says Glory Hole is almost finished with the coho salmon donated in September by Juneau hatchery Douglas Island Pink and Chum, so the SeaShare donation is coming at just the right time.