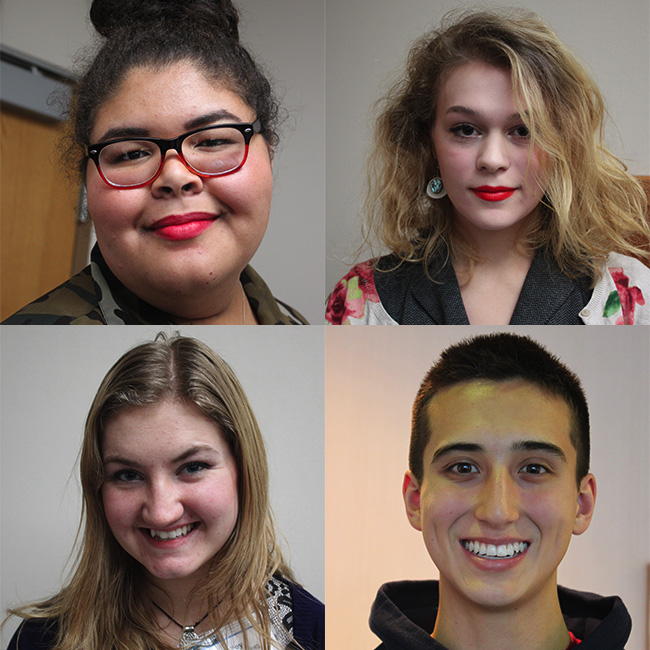 Youth leadership programs in Alaska are making a difference. That's what a panel of teens said Wednesday during the second day of the Prevention Summit put on by the state Council on Domestic Violence and Sexual Assault. Eight teenagers from Southeast Alaska spoke about youth leadership programs like Rebound, Lead On, and Sitka Youth Leadership Committee.
18-year-old Juneau resident Lilli Pothier participated in AWARE and SAFV's outdoor leadership program Rebound, in which she and several other female teens went on a week-long kayak expedition. She says the lessons she learned help contribute to the prevention of sexual assault and domestic violence.
"The statistics on sexual violence and assault are well known," Pothier states. "Many, many women in Alaska have been impacted by these problems, and to stand up and speak out against it, we need to be intact, we need to feel whole, and we need to have a sense of our own power, and that's what this trip gives to participants."
Here's what the teens said about what makes a good leader:
Korbyn Powers: I think leadership is just not judging people for anything they've done, just being there for other people in your community and respecting everyone's differences.
Lilli Pothier: Leadership is service and it's service with respect and compassion, and leadership is being connected to the people and the place that you're in.
Tilani Meyers: Being a leader is being positive. Like first you have to kind of take what you say to people, like, "You should do this and this." You should actually be what you're telling people to do, like, I like to see positivity in my community, so recently I've changed from my negative ways, I guess, and now I'm a really positive person and it's helped me a lot.
Nick Bouker: A favorite quote I like to go by is, "Be the change you want to see in the world." Everyone knows that by Gandhi and I think that's a great example of what a leader should be, is be the change, set examples, and tell your peers what you think they should do to better their future and better themselves.
Analicia Castaneda-Felipe: I think setting a good example for your peers and others in your community. It doesn't seem as easy as it is. Just doing things that you think is right and hopefully somebody will see that and be inspired to do the same.
Justin Wantanabe: You may not think that you may be able to change the world, the entire world, but even if you just do some positive changes and try to do the best you can in the small communities that we have here, you can definitely see a change.
Abbey VandenBerg: I think leading by example is very important but I also think there's something to say about being willing to take responsibility and step up and kind of organize movements of change. I think that that's really what's needed with youth leaders is the willingness and the confidence to take the initiative and be the driving force behind a movement. I feel like, a lot of times, teenagers especially, we want to do something but we don't know exactly how and I feel like that's a role that a youth leader can really step into.
Editor's Note: This story has been updated to correct the organizations that run Rebound. A previous version of this story had stated that Rebound is run by AWARE. Rebound is actually run by both AWARE and SAFV (Sitkans Against Family Violence).